"We have ensured the objectives are embedded in this year's goals and we are normalising the new way of working."
---
Director's Log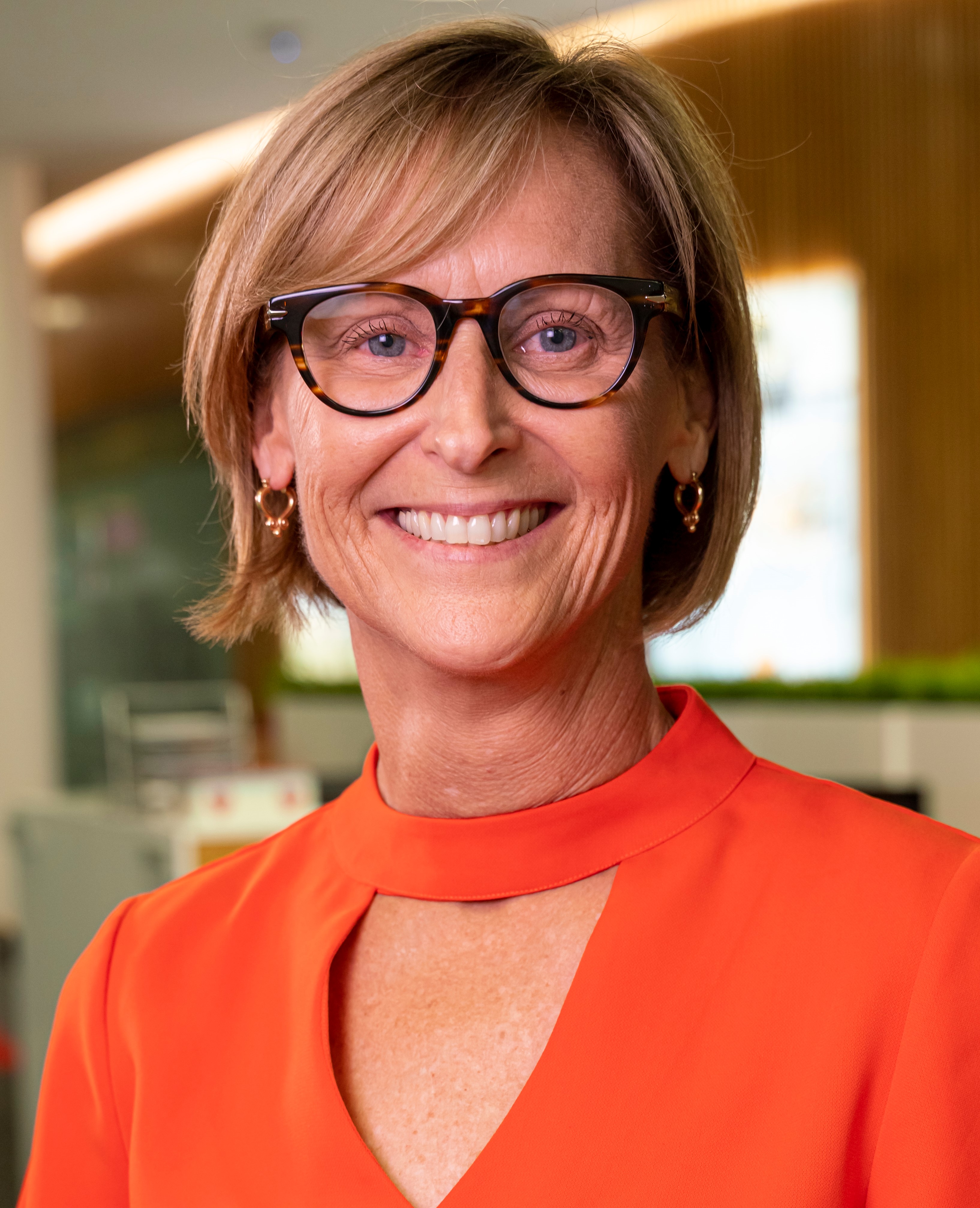 After a well-deserved break, the OCIMF team has been off to a busy start.  
In 2022, we will move past strategy roll-out and stabilise. We have ensured the objectives are embedded in this year's goals and we are normalising the new way of working.
 
One of the key actions to support the strategic objectives and meet our mission is to collaborate with others on key issues relating to Health, Safety, Security and Environment (HSSE). Expert Groups are beginning to meet, the IMO timetable has resumed, and joint initiatives are continuing their efforts.
 
The many ways in which we work together enhance our ability to effect change in the industry. Please take some time to read this month's entire newsletter. There are good examples of how effective the collaboration has been – and there will be more to come over the next few issues.
 
Our ongoing relationship with INTERTANKO in the Joint Safety Initiative (JSI) is worth highlighting. On 19 January, 23 representatives from both organisations engaged in healthy debate and conversations about ongoing work related to vessel incident data capture, behavioural competency assessments and verification, and human factors. I was personally proud to witness the participants' openness and obvious passion for improving the industry's safety performance.
 
During the meeting, we received positive news that the Behavioural Competency Assessment and Verification system is now reportedly being used by as many as 750 vessels, and thus, thousands of seafarers to date. I believe this is making a difference. 
 
However, the JSI is challenged in getting vessel operators to report incidents into the Tanker Accident Database (TAD). Although the TAD has been built for anonymous reporting of accident data, few have been submitted. I would encourage members to use this tool. Data is powerful, and we must solve the issues that prevent sharing it. Is this a matter of trust, or is there a better way to consolidate the data and eliminate the need for multiple submissions? I offer that we must examine our behaviours when responding to an incident reported, and seek to use the information for learning.
 
You can read more about the JSI and TAD in the article below.
 
2022 promises to be challenging, but with challenge comes opportunity. Among many hopes, I pray we witness the end of the pandemic, that mariners are allowed to travel more freely, and the Gulf of Guinea security situation continues to improve.
 
Helping us on this journey will be new OCIMF Chair Nick Potter, who is succeeding Mark Ross. I want to thank Mark for his input and expertise over his four-year term as Chair. I welcome Nick to the role and look forward to working with him. You can read more about Nick below.
 
Again, I thank all our member representatives and the Secretariat for their engagement, enthusiasm, and performance last year. With 2022 now off to a strong start, your continued dedication and commitment to efficiency, effectiveness and agility in line with our strategy is greatly appreciated.

Karen Davis
Director OCIMF
---
Shell's Nick Potter appointed new OCIMF Chair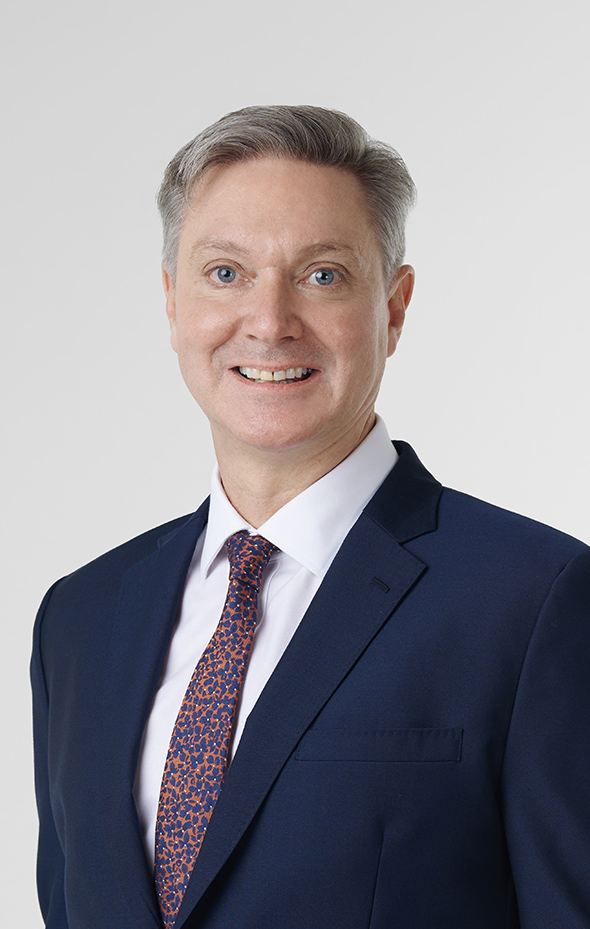 OCIMF has appointed Shell's Head of Shipping & Maritime in Asia Pacific and the Middle East, Nick Potter as the new Chair.
After four years of service, Chevron Shipping Company President Mark Ross completed his term as Chair. Mark commented, "It has been an honour to serve as OCIMF Chair for the past four years, and I believe that Nick Potter will be an excellent fit for the role."
 
Nick has undertaken shipping leadership roles for Shell and BG Group in the UK, US, Russian Federation, Caribbean and Singapore, where he is currently based. He is a Fellow of the Institute of Chartered Shipbrokers and a Fellow of the Institute of Marine Engineering, Science & Technology.
 
Nick has been involved in the board of OCIMF since 2014.
 
Nick said, "I would like to thank Mark, personally and on behalf of the organisation, for the significant contributions he has made over the past four years as Chair, particularly the implementation of the new strategy and OCIMF's ongoing work throughout the pandemic.
 
"I am honoured to be working with OCIMF members to advance our priorities. First and foremost, we must continue to focus on the safety and care of the people that work in this important industry whilst also ensuring no harm to the environment. The roll out of SIRE 2.0, further strengthening links across industry and the ongoing work to embed the strategy will be the focus of 2022."
---
OCIMF engages in greenhouse gas reduction discussion at the IMO
OCIMF's Environment Functional Committee submitted papers on the control of Volatile Organic Compounds (VOCs) to the IMO Sub-Committee on Pollution Prevention and Response.
The 77th Session of the IMO's Marine Environment Protection Committee (MEPC 77) invited member states and international organisations to provide more information on technical opportunities to reduce VOC emissions from shipping and proposals to improve the current IMO regulatory framework.
 
The discussion is part of greenhouse gases reduction measures, a high priority in OCIMF's Environment Plan. OCIMF contributions were based on Environment Functional Committee expertise and the information paper Volatile Organic Compound Emissions from Cargo Systems on Oil Tankers (available here).
 
The main goals of the papers submitted are: 
To support consistent proposals from member states.
To raise awareness of the risks associated and the operational complexity of some measures under discussion.
To provide additional insights to reduce VOC emissions.
For enquiries, contact Filipe Santana, OCIMF Engineering Adviser This email address is being protected from spambots. You need JavaScript enabled to view it.. 
---
Joint Safety Initiative Steering Group meeting
OCIMF and INTERTANKO discuss safety-critical initiatives for the industry.
The Joint Safety Initiative (JSI) is an effort between OCIMF and INTERTANKO to improve current best practice guidance and develop support tools on the disciplines of health, safety and the environment related to transporting by vessel crude oil, oil products, petrochemicals and gas.
 
One of JSI's achievements is the Tanker Accident Database (TAD), which provides an anonymous reporting tool for vessel owners and technical managers to document accident data. The TAD aims to collate a stock of anonymous details that will allow for root-cause analysis of tanker accidents, preventing repeat occurrences and leading to further advances in maritime best practice and safety over time. OCIMF would encourage members to use this important reporting tool.
 
INTERTANKO members highlighted the benefits and success of the behavioural competency assessment and verification tools that have been rolled out for seafarers, supported by the OCIMF Human Factors Committee.
 
Matters discussed at the 16th meeting of the JSI Steering Group included:
Improved incident investigation methodology.
Behavioural competency assessment and verification guidelines.
Initiatives for reducing administrative burden for seafarers.
Environment/GHG reductions update.
For enquiries, contact Karen Davis, OCIMF Managing Director This email address is being protected from spambots. You need JavaScript enabled to view it. or Saurabh Sachdeva, Publications and Advocacy Director This email address is being protected from spambots. You need JavaScript enabled to view it.. 
---
Maritime security snippets
Cautious welcome for promising trends on piracy.
The International Chamber of Commerce's International Maritime Bureau (IMB) launched its 2021 Annual Report on 13 January, highlighting that maritime piracy and armed robbery attacks reached the lowest recorded level since 1994.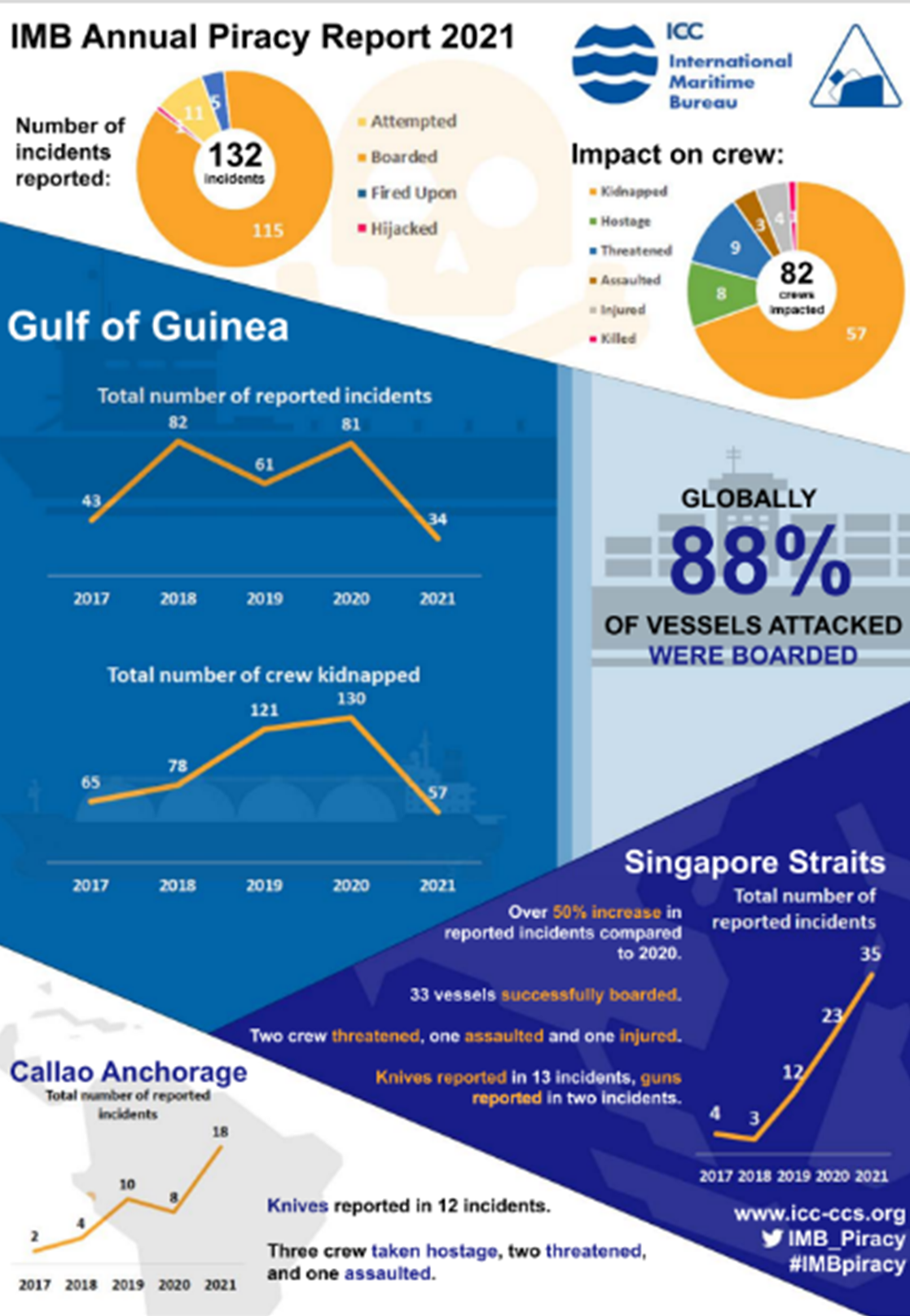 In 2021, IMB's Piracy Reporting Centre (PRC) received 132 incidents of piracy and armed robbery against ships worldwide, in comparison to 195 in 2020. The incidents included one hijacked vessel, five vessels fired upon, 11 attempted attacks, and 115 vessels boarded. The reduction in the number of attacks against seafarers is welcome but the threat remains, and all mitigations should be used to keep seafarers and vessels safe.
 
The full report can be downloaded here.
 
The Regional Cooperation Agreement on Combating Piracy and Armed Robbery against Ships in Asia Information Sharing Centre (ReCAAP ISC) has issued its Annual Report 2021, detailing the situation of piracy and armed robbery against ships in Asia throughout last year. The report highlights a total of 82 incidents of armed robbery against ships reported in 2021, co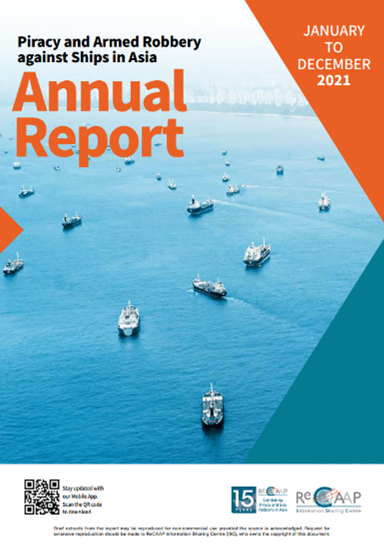 mprising 77 actual incidents and five attempted incidents. This represents a decrease of 15% compared to 2020. There were no piracy incidents in 2021. However, there were 15 more incidents in the Singapore Strait (49 incidents in 2021 compared to 34 in 2020).
 
Mr Masafumi Kuroki, Executive Director of ReCAAP ISC, said: "While the overall piracy and armed robbery situation in Asia has improved in 2021, continued vigilance and collective efforts of all stakeholders are the key to making further improvement. To the coastal states, we recommend increased patrols and effective law enforcement as well as close cooperation between littoral states. Arrest of perpetrators is important to send the message that coastal states take sea robberies seriously. On the part of ships, they are reminded to report any incidents to the coastal states in a timely manner."

The full report can be found here. 
---
Update to information paper on Private Maritime Security Companies
OCIMF published Guidance for the Employment of Private Maritime Security Companies in October 2021.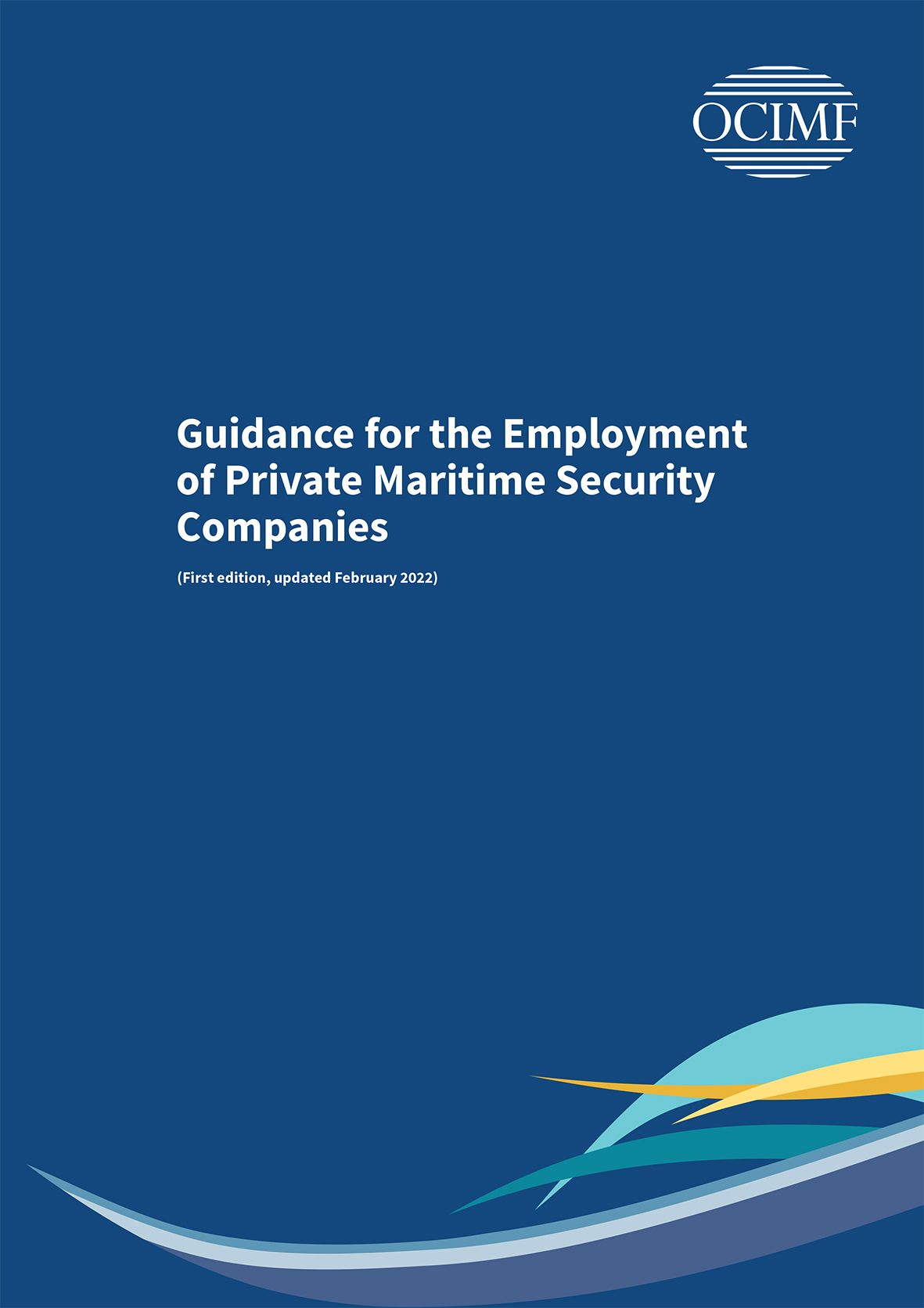 As part of OCIMF's commitment to considering human factors in everything we do, we have updated Section 8 on human factors. The updated section gives practical advice on what a Private Maritime Security Company (PMSC) should be able to demonstrate in terms of its own consideration of human factors, the kinds of issues the management should be able to identify, and how they might address them to mitigate the conditions that can lead to incidents or errors.

This update strengthens the paper and will help users make informed decisions about whether to hire PMSCs.

We encourage members to delete the old version and download the updated version here.
---
IMO updates
8th meeting of the Sub-Committee on Ship Design and Construction
The meeting was held 17-21 January 2022. Due to the COVID-19 pandemic, the sub-committee could not meet in 2021, so this was the first meeting since February 2020. Key issues for OCIMF were:
Safety standards for the carriage of more than 12 industrial personnel (offshore workers) (IP Code). This will be sent to Maritime Safety Committee 105 for approval.
Interpretation of ballast tank access arrangements. Discussion to be continued at the next meeting of the Sub-Committee on Ship Design and Construction (SDC9).
Fuel service tank arrangements for heating aspects and grades. To be further discussed at SDC9. 
Underwater noise: a correspondence group was established to look into this issue.
Review of the functional requirements on the electrical arrangements in the SOLAS Convention. Outcome: a correspondence group was established to look into this issue and report to SDC9.
A discussion on the scope of application of the Emergency Towing Arrangements, following instruction by the Maritime Safety Committee. This was deferred to SDC9. 
Carriage of heavy fuel oil by ships in Arctic waters: to be addressed further by SDC9.
The meeting also planned to discuss intact stability, void space coatings and the asbestos ban on Mobile Offshore Drilling Units. Due to lack of time, these will now be progressed intersessionally.
Upcoming meetings
The meeting will be held from 7-11 February 2022. Key issues that OCIMF will be monitoring include: 
Model training course: Various courses, including security related courses, will be updated.
Human element checklist: IMO will review the improved use of the checklist.
Implementation of the STCW Convention: The meeting address various issues, including onboard training.
Ballast water management: HTW will address seafarer training.
IGF training: Rapid expansion of the LNG fuelled fleet make it difficult to undergo experience-based qualification.
For more information, contact Saurabh Sachdeva, Publications and Advocacy Director, This email address is being protected from spambots. You need JavaScript enabled to view it. or visit the IMO section on the the member-only area of the OCIMF website.