"I am pleased to say that the European Barge Inspection System (EBIS) transition to the Ship Inspection Report Programme (SIRE) is progressing well"
---
Managing Director's Log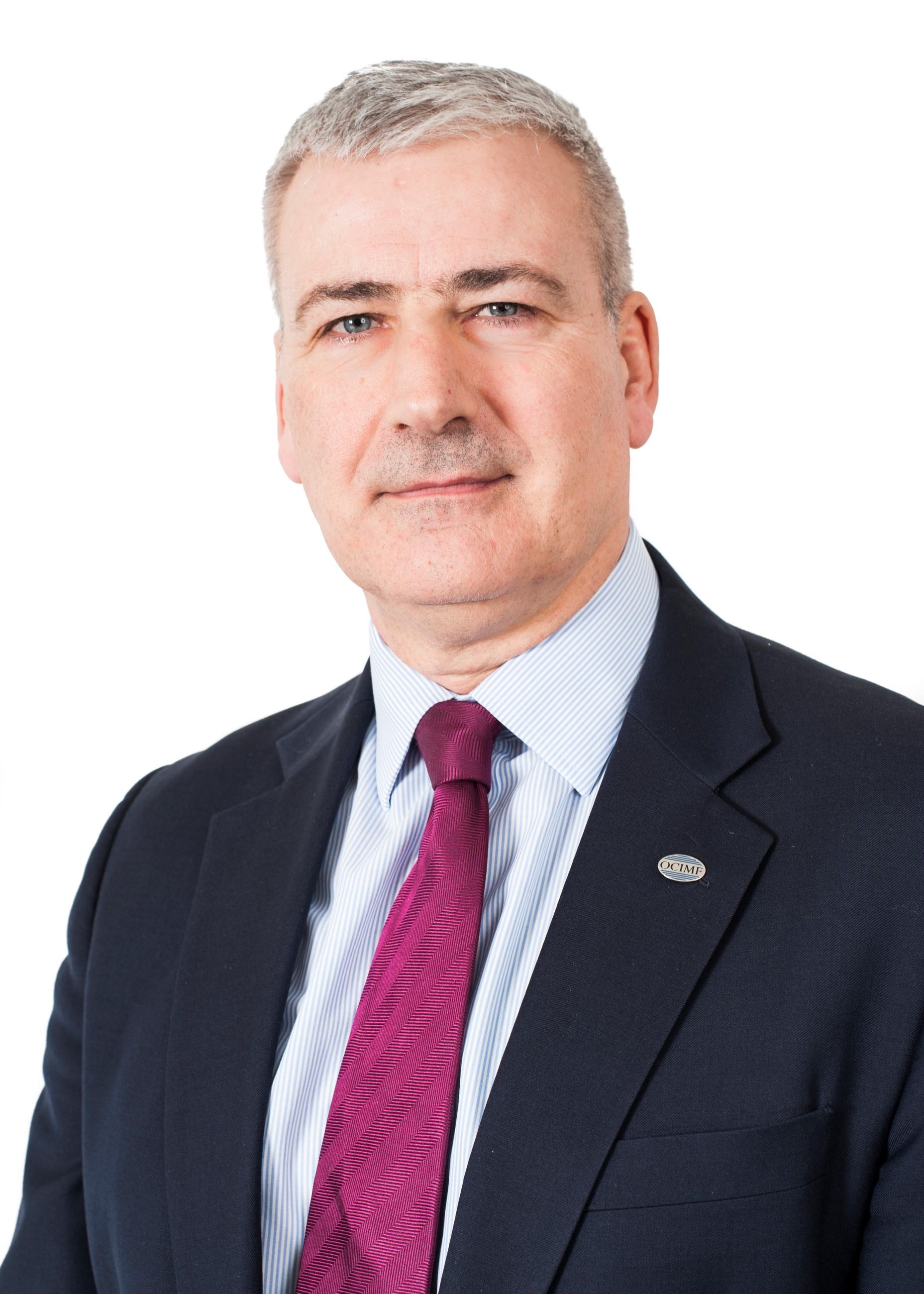 In my private and professional life, I am keen to avoid one thing – unintended consequences.
I know from experience the results of these can range from annoying distraction to catastrophe. As with any project, the planning phase is where the seeds of success are sown and where additional effort is required to identify risks, particularly those that can lead to catastrophic results.
With the relentless advance of technology in our industry including digitilisation, digitisation and automation bringing major benefits, it is important to anticipate all outcomes. By doing so, we can then mitigate against the probability and/or consequences of something going wrong. There is nothing new in this thinking, and we have known this for many years. However, why then do we continue to see incidents? A great example of this was the introduction of Electronic Chart Display and Information Systems (ECDIS) – great technology that was intended to reduce human error and progress beyond the ancient technology of paper charts. However, there have been several high-profile incidents related to the use (or misuse) of ECDIS. OCIMF's latest publication Recommendations on Usage of ECDIS and Preventing Incidents has received excellent reviews. You can read more about this publication below.
I am pleased to say that the European Barge Inspection System (EBIS) transition to the Ship Inspection Report Programme (SIRE) is progressing well. Time is tight, but we are on schedule to go-live on 1 January 2021. A webinar was run recently to inform the European barge industry about the progress (see the newsletter for more).
I am also happy to advise that the joint INTERTANKO and OCIMF Tanker Accident Database went live on 1 December. This database is anonymous and is run by a third party on behalf of INTERTANKO and OCIMF, but neither organisation (nor their members) has access to any identifiable data. Read more on this below.
I wish you a happy, healthy and safe December.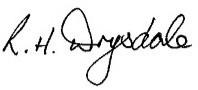 Rob Drysdale
Director OCIMF
---
Do you have news that you'd like to share with our readers? If so email This email address is being protected from spambots. You need JavaScript enabled to view it.
---
Ship to Ship Service Provider Management and Self Assessment Guide, Second Edition – Out now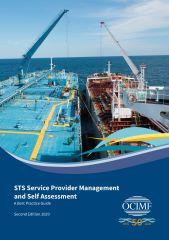 OCIMF's Ship to Ship Service Provider Management and Self Assessment Guide (STS SPSA), first published in 2011, has been updated to reflect current legislation, expectations and emerging issues, and reflects feedback from STS Service Providers and users of this book.
The self assessment programme encourages STS Service Providers to assess their safety management systems against key performance indicators. It provides a minimum expectation level and an additional three levels of increasing best practice guidance. The results can be used to develop plans that support the continuous improvement of management systems and the attainment of high standards of safety and pollution prevention. Key updates include:
Where applicable, the elements have been aligned with Tanker Management Self Assessment (TMSA) 3.
A new element has been added that covers Maritime Security.
The 'Reliability and Maintenance of STS Equipment', the 'Due Diligence Regarding Transhipment Locations' and the 'STS Operations' elements have been expanded to include new sections.
The 'Environmental and Energy Management' element now incorporates the OCIMF Energy Efficiency and Fuel Management paper that was a supplement to TMSA 2.
Elements have been streamlined and merged to improve consistency and make self assessment easier.
The best practice guidance has been expanded to complement the key performance indicators and revised to remove ambiguity and duplication.
With its publication, the first edition of STS SPSA has been superseded and is no longer available.
To order your copy, click here
---
New information paper – Recommendations on Usage of ECDIS and Preventing Incidents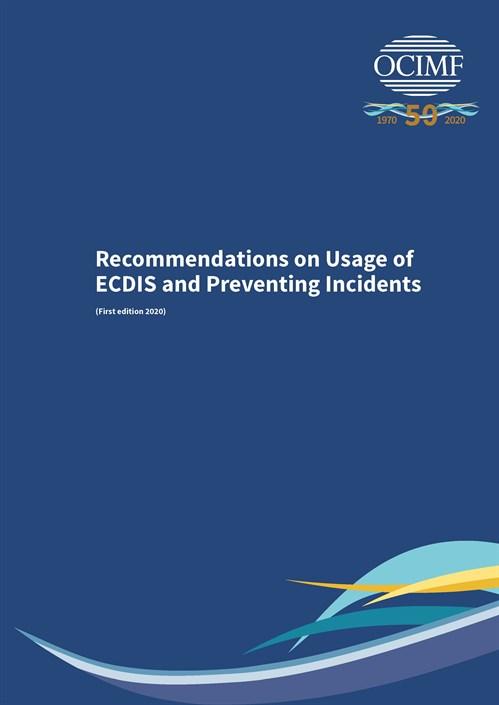 With more vessels using Electronic Navigational Charts (ENCs) for primary or secondary navigation, there have been several significant navigational incidents over the last decade where one of the contributing factors has been ECDIS-related.
Recommendations on Usage of ECDIS and Preventing Incidents takes into account ECDIS-related navigational incident findings and safety-related observations from OCIMF's Ship Inspection Report Programme (SIRE).
To provide practical support and guidance, the information paper draws upon this analysis to provide recommendations for improving ECDIS-related practices and preventing ECDIS-related navigational incidents.
The information paper is aimed at ship owners, operators, Masters, Navigating Officers and bridge team members including pilots as well as ECDIS system manufacturers. Key chapters in the information paper cover ECDIS carriage requirements, ECDIS training and familiarisation, passage planning and alarm management.
pdf Recommendations on Usage of ECDIS and Preventing Incidents (4.93 MB)
---
European Barge Inspection Scheme transition webinar
OCIMF was pleased to host a webinar on the SIRE/European Barge Inspection Scheme (EBIS) transition on 26 November.
This was attended by over 300 representatives involved in the European inland tank barge industry, and some from other industries. The Secretariat initially shared a short, but detailed, update on the project's progress. The presentation continued with some considerations to stakeholders before the transition takes place on 1 January 2021
(see the EBIS Transition checklist). The webinar was then opened to questions from the audience.
Following this successful webinar, the project team are preparing to share the webinar recording and revise the published FAQ with additional questions that have featured during the call.
OCIMF would like to thank the speakers and panellists for their contribution to the webinar:
Sam Megwa, OCIMF Programmes Director.
Bob Brook, Chairman of EBIS.
Matthew Graham, OCIMF Barge Adviser.
Ton Mol, European Skippers Organisation Representative.
Dominic McKnight-Hardy, Managing Director, MIS Marine.
The webinar is available to watch here OCIMF – SIRE/EBIS Transition Webinar. 
---
Tanker Accident Database
OCIMF and INTERTANKO have joined forces to create the Tanker Accident Database, an anonymous reporting tool for use by vessel owners and technical managers to document measurable accident data.
The main aim of the Tanker Accident Database is to help the industry learn from accidents that have occurred in order to help prevent repeat occurrences. The free-to-use database will collate a stock of anonymous tanker accident details which, over time, will allow for a root cause analysis of tanker accidents and aid with the identification of trends, helping to further advance maritime best practice and safety measures. Users can also benchmark their own fleet against wider industry data.
A key feature of the database is its security, with the anonymity of each user protected via a three-tier data protection model. In the interests of transparency, neither OCIMF nor INTERTANKO will have access to the data collection area, or any involvement with the running of the database itself – the platform being run instead by an independent concern.
Click here to learn about the Tanker Accident Database 
---
SIRE 2.0 updates
To ensure programmes keep pace with industry change, in 2017, OCIMF established a Vessel Inspection Programme (VIP) Steering Group and convened specialist Working Groups to review and improve upon OCIMF's SIRE tanker risk assessment tool.
Working with the industry, OCIMF's Vessel Inspection Project team are developing an enhanced and risk-based vessel inspection programme (SIRE 2.0) that will supersede the existing SIRE programme. The new regime will provide more accurate information to enable OCIMF members and programme recipients to make better judgements on the quality and the likely future performance of a vessel.
You can read about the updates on the role of inspectors and on reporting, as well as an overview and the inspections factsheets on the OCIMF.
---
SIRE inspection request portal
As part of the continuous improvement to the SIRE Programme, OCIMF developed an inspection request portal to streamline and standardise the inspection request process in the latter half of 2019.
OCIMF also created this portal to introduce increased efficiency and transparency in the inspection request process. The inspection request portal underwent beta testing, which was completed in March 2020. Following this, the portal has been available to all members and operators for use on a voluntary basis.
Members have since then been working to get their systems ready for implementing the use of the inspection request portal for all inspection requests.
Inspection requests through the portal
Operators can select up to five different submitting organisations to send their inspection request to and can assign an order of priority to their selected organisations. The portal then manages the request so that the request is passed onto each submitting organisation in order of priority set by the operator.
Inspection requests made through the request portal generate an automated email which is sent to the submitting organisation alerting them to the request. This auto-generated email provides information such as name of operator, name of vessel, requested inspection type, requested inspection date, requested country and requested port.
The submitting organisation can then view more details about the request by logging into their SIRE account and assess the request before accepting or rejecting it. This reduces the need for individual communications between operators and submitting organisations and improves the transparency and trackability of inspection requests. Detailed guidance notes for operators and submitting organisations are available via their respective resources area on the SIRE platform.
OCIMF aims to make this inspection request portal mandatory early in the new year and urges operators and submitting organisations to expedite the implementation and use of this portal within their ship inspection procedures.
Please contact This email address is being protected from spambots. You need JavaScript enabled to view it. for further information on the inspection request portal or for assistance in implementing its use.
---
Call for nominations 2021 IMO Award for Exceptional Bravery at Sea
As an NGO with consultative status at the IMO, OCIMF is able to nominate individuals for the 2021 IMO Award for Exceptional Bravery at Sea.
Information about nominations can be found in Annex 1, paragraph 5 of the IMO Circular No 4326. 
Please send nominations to our Publications & Advocacy Director (Accredited Representative to IMO), Dave Wall This email address is being protected from spambots. You need JavaScript enabled to view it. by 15 March 2021.
---
OCIMF on impact of crew changes during COVID-19
OCIMF is embarking on a foundational approach to integrate Human Factors into its activities and the practices of its members.
A core principle is the acceptance that (a) people will make mistakes, and (b) this becomes more likely under conditions which make the work more difficult. Understanding and talking about these underlying conditions is critical to our ability to prevent mistakes. See The OCIMF Human Factor Approach information paper that is available free to download. 
COVID-19 has had a significant impact on crew changes leading to longer than anticipated tour lengths and delayed repatriation for seafarers globally. The adverse effects on the physiological and mental wellbeing of affected crew members and their respective families could impact performance and vessel safety.
There may be other unintended consequences which could make work more difficult and increase the potential for human error. OCIMF encourages all concerned parties to assess the impacts, direct and indirect, of COVID-19 measures on crews and their potential influence on human performance. All efforts should be made to manage these changes, implement appropriate mitigations and facilitate crew changes to minimise these potential impacts on crew.
---
2021 Committee meeting calendar
Click here to view the 2021 Committee meeting calendar
Please note that there is no cut off date to nominate people for the OCIMF Committees and Expert Groups. Please send any nominations to This email address is being protected from spambots. You need JavaScript enabled to view it. along with a brief biography and contact details.
---
IMO updates
IMO meetings
26th meeting of the Pollution Prevention and Response Working Group on Evaluation of Safety and Pollution Hazards of Chemicals
The 26th meeting of the Pollution Prevention and Response (PPR) Working Group on Evaluation of Safety and Pollution Hazards of Chemicals (ESPH 26) was held from 5 October-13 November. Because of the COVID-19 pandemic, the meeting was held remotely. Key discussions were:
Chemicals: ESPH 26 updated carriage requirements of chemical cargoes and revised the list of approved cleaning additives.
Use of qualifier: When a product that is in the IBC code is revised by an Marine Environment Protection Committee (MEPC) 2 circular, a qualifier will be added after the product name in the MEPC 2 circular. ESPH 26 developed an explanatory note.
The above discussions will be included MEPC.2/Circ.26 which will be released in December 2020.
102nd meeting of the Maritime Safety Committee
The 102nd meeting of the Maritime Safety Committee (MSC 102) was held 4-11 remotely. Key discussions were:
Mooring: Amendments to the SOLAS Convention and associated guidelines was adopted for entry into force on 1 January 2024.
Lifting appliances: MSC reviewed the draft SOLAS regulations and associated guidelines agreed in principle for future approval and adoption.
COVID-19: MSC formalised industry initiatives as an MSC circular on Industry recommended framework of protocols for ensuring safe ship crew changes and travel during the Coronavirus (COVID-19) pandemic.
75th meeting of the Marine Environment Protection Committee
The 75th meeting of the Marine Environment Protection Committee (MEPC 75) was held 16-20 November. Key discussions were:
Adoption of the MARPOL Convention on Fuel Sampling and Analysis and the Ballast Water Management Convention on testing of the treatment systems after installing on board.
Approval of draft MARPOL Convention on Reduction of Greenhouse Gas Emissions from ships for final adoption in June 2021.
IMO greenhouse gas (GHG) study and the voluntary research fund.
Further work arrangements on exhaust gas cleaning systems, energy efficiency, including shaft power limitations and issues relating to the analysis of the collected fuel consumption data.
Upcoming meetings
107th meeting of the Legal Committee
The 107th meeting of the IMO Legal Committee (LEG 107) has been re-scheduled 27 November-1 December. Key discussions will be seafarer's issues, including COVID-19.
International Oil Pollution Compensation Funds meeting
The International Oil Pollution Compensation (IOPC) Funds meeting is scheduled 2-4 December. Because the spring meeting was cancelled, this is the only meeting in 2020. The focus will be launching the working group for amending the 1992 Civil Liability Convention and the 1992 IOPC Fund Convention on fundamental work mechanism to address the concerned raised by a Member State.
For more information, members can visit the IMO section on the OCIMF members' website.
---
Regional Marine Forums
All Regional Marine Forums (RMFs) have been cancelled in 2020.