"I don't pretend to know how all of this will shake out, but I do know that any decision is better than no decision at all."
---
Managing Director's Log
It's been a relatively quiet month at OCIMF. Traditionally this is the period impacted by school holidays and associated family vacations and the best time for organisations in the UK and Europe to take a natural break in proceedings.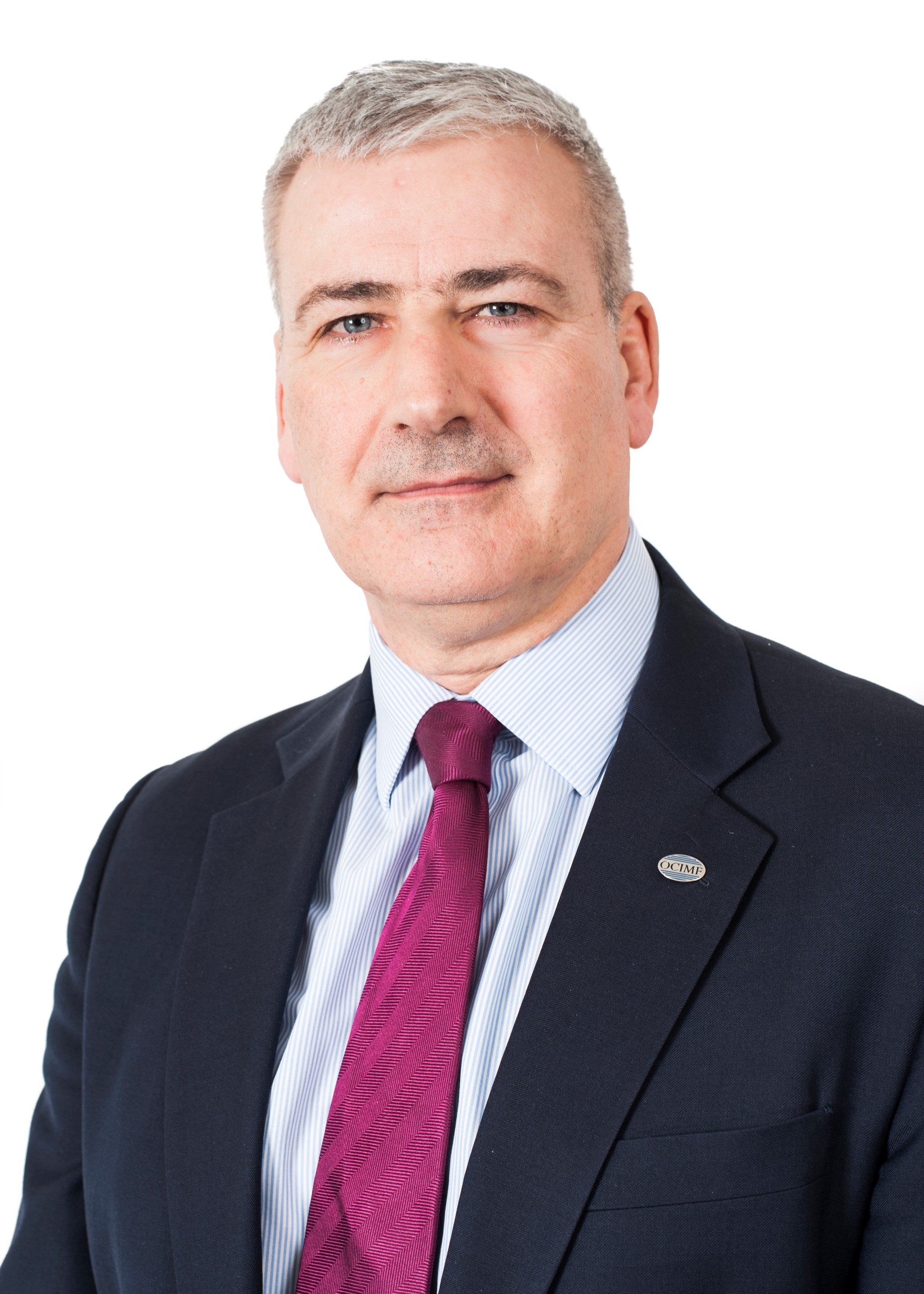 IMO have been enjoying a summer recess and kick-start the new season with the Carriage of Cargoes and Containers (CCC), Intersessional Working Group on GHG emission reductions (ISWG-GHG) and Technical Coordination Committee (TCC) in September and at OCIMF we restart our main committee season.
 
In the meantime, the world has not been standing still and we have been planning for and developing materials to discuss or present at various upcoming events. An example is the joint INTERTANKO/OCIMF webinar scheduled for 8 September to showcase the benefits of implementing behavioural competency assessment on ships and ashore – see the separate article where you can find more detail.
 
Discussions and ideas on GHG emission reductions and decarbonisation continue unabated in the lead-up to COP26 later this year and the IMO MEPC early next year. The publication of the IPCC Climate Change report has indicated greater urgency is needed with the UN Secretary General calling it a code red for humanity. The subject of life-cycle assessment (LCA) of marine fuels is on the agenda at the ISWG-GHG and as you probably know, there are many differences of opinion on how LCA should be considered and accounted for. Some are simple and some very complicated – and there are advantages and disadvantages to each. Similar issues exist when it comes to calculations for CII and the various proposals being made for exemptions for fuel used in certain operations.

I don't pretend to know how all of this will shake out, but I do know that any decision is better than no decision at all. The high-level targets are clear, but until we land on more detailed guidance confusion will continue to reign. Industry collaboration will remain key to identifying and driving solutions. I hope to be able to provide more positive news in terms of direction of travel before the end of this year.
 
Until the next newsletter, I wish you a safe, happy and healthy September.
 
Rob Drysdale
Managing Director OCIMF
---
Do you have news that you'd like to share with our readers? If so, email This email address is being protected from spambots. You need JavaScript enabled to view it.
---
INTERTANKO/OCIMF Joint BCAV Seminar
INTERTANKO and OCIMF are holding a joint Behavioural Competency Assessment and Verification (BCAV) Seminar on 8 September.
 
The online seminar will cover a range of topics, including an overview of the BCAV System, implementing soft skills and the importance of human factors in safety management.
 
It will also offer first-hand accounts from member companies and their experiences of implementing BCAV within their organisations.
 
Click here to view the full schedule.
 
To join the seminar via Webex, please click on the 'join meeting' link in advance of the meeting date/time below:
Join meeting
 
Date: 8 September 2021
Time: 1000–1100hrs UTC (1100–1200hrs London/ 1200–1300hrs CET/ 1300–1400hrs Athens, Odessa and St Petersburg/ 0500–0600hrs Houston/ 1800–1900hrs Singapore)
 
Contact: Phil Belcher at INTERTANKO or Rob Drysdale (This email address is being protected from spambots. You need JavaScript enabled to view it.) at OCIMF.
---
Change in piracy threats in Indian Ocean prompts re-think of High Risk Area
A continued downward trend in Somali piracy has prompted leading shipping organisations to reduce the geographic boundaries of the 'High Risk Area' (HRA) for piracy in the Indian Ocean, which will apply from 1 September 2021.
Please click here to read the press release that was issued on 17 August 2021.
---
LNG Shipping & Terminals Webinar Week
OCIMF Engineering Adviser Ricardo Martinez presented at a session titled New twists on marine loading arms and hoses organised by Riviera Maritime Media Ltd.

This webinar was the second of three in support of LNG Shipping & Terminal Webinar Week, which included:
FSRUs: the interesting, the innovative, the avoidable.
New twists on marine loading arms and hoses.
LNG bunker vessels: designing for safety.
OCIMF supported the second session held on Wednesday 4 August along with Sander Verweij, Managing Director, Gutteling Group and moderated by Riviera's Edwin Lampert. OCIMF's presentation focussed on guidance at the ship-shore interface, including the recently released Design and Construction Specification for Marine Loading Arms, 2019.

Key take-aways included:
While the recently released guidance includes details on specialist loading arms such as offshore, high pressure natural gas and some bunkering applications that build on the base guidance for oil, petrochemical and gas applications, there was keen industry interest in loading arm and hose solutions for emerging products such as fuels supporting the energy transition, including ammonia and hydrogen as well as carbon dioxide that might be transported on dedicated CO2

 

carriers in the future.
Given the diversity of industry standards including ANSI, BSI, EN and ISO, coupled with the range of industry guidance from OCIMF, SIGTTO, SGMF and others, there was a clear call for ensuring alignment, consistency and synergy of various documents related to future products.
Given the relatively limited real-world application and field experience of future products such as hydrogen, industry collaboration, communication and cooperation will be key to ensuring a high level of safety, operability and reliability for future loading arm and hose solutions.
For webinar recording, presentation documents and full question and answers, please see Riviera Webinar Library. For Riviera Media news article, please see New standards coming for liquefied hydrogen marine transfer.

For enquiries, contact Ricardo Martinez, OCIMF Engineering Adviser This email address is being protected from spambots. You need JavaScript enabled to view it.
---
OCIMF joins European Sustainable Shipping Forum Sub-Group
Publications & Advocacy Director Saurabh Sachdeva has been appointed to the European Sustainable Shipping Forum Sub-Group on Sustainable Alternative Power for Shipping.
The European Sustainable Shipping Forum (ESSF) provides a platform for a structural dialogue, exchange of technical knowledge, cooperation, and coordination among relevant maritime industries stakeholders, Member States authorities and the Commission and its services to better address the environmental sustainability challenges confronting the EU maritime transport sector. This work feeds into the EU's policies at both EU level and at the IMO.

The Sub-Group on Sustainable Alternative Power for Shipping focusses on mid- to long-term solutions for Maritime GHG Emissions Reductions. The scope of the work should not only cover alternative fuels but also address alternative propulsion methods under the heading of "Alternative Power for Shipping" (including sustainable alternative low- and zero-carbon fuels/energy carriers and propulsion systems for shipping).

OCIMF shall aim to join the next round of meetings in Autumn 2021 and continue monitoring progress and contributing as appropriate.

The full ESSF meeting agenda is available on the European Commission website.

For enquiries contact Saurabh Sachdeva, OCIMF Publications & Advocacy Director This email address is being protected from spambots. You need JavaScript enabled to view it. or Ricardo Martinez, OCIMF Engineering Adviser This email address is being protected from spambots. You need JavaScript enabled to view it.
 
---
Publications & Advocacy Principal Committee intersessional meetings
Publications & Advocacy Offshore Committee, 3 August
Secretary: Saurabh Sachdeva
Chair: Andy Bush, Exxon Mobil/IMT

Publications & Advocacy Tankers, Barges & Terminals Committee, 10 August
Secretary: Saurabh Sachdeva
Chair: Aled Roberts, BP

OCIMF members attended recent intersessional meetings of the Tankers, Barges & Terminals Committee and the Offshore Committee, to get an update on various issues covering regulatory, risk governance, policy, publications and advocacy. The core purpose of both these committees is to provide technical governance and direction to expert groups and functional committees, which are primarily responsible for managing OCIMF's day to day issues, covering health, safety, security and environment.

Some of the notable discussions and decisions included:
An update on OCIMF strategy.
Overview on how the risk governance and risk advisory function are shaping up. More detail and discussions to follow at the September committee meetings.
Prioritisation and progress on publications as previously agreed.
Invitation to seek new working groups for revisions to ISGINTT and to guidance on the use of drugs and alcohol on board ships.
Update on all outstanding actions.
Agreement on advocacy strands and next steps on engagement with other bodies.
Security update – specifically regarding the recent MT Mercer Street incident.
Decision to have review of Offshore publications to align with JASCON 4 submission.
An update on the status of various functional committees.
IMO & Environmental Plan update.
The next Principal Committee meeting of P&A TBT will take place on 15–16 September and P&A Offshore on 22–23 September, where detailed conversation on strategy and governance will take place.

For further information, please contact Saurabh Sachdeva This email address is being protected from spambots. You need JavaScript enabled to view it.
---
ISGINTT review 
OCIMF is in the process of setting up a new working group to help with the mapping exercise of International Safety Guide for Inland Navigation Tank-Barges and Terminals (ISGINTT) to align with the 6th edition of the International Safety Guide for Oil Tankers and Terminals (ISGOTT 6). Work will commence soon.

For more information contact Marc De Backer This email address is being protected from spambots. You need JavaScript enabled to view it.
 
---
Guidance on the Use of Drugs and Alcohol on board Ships
OCIMF is currently forming a new working group to conduct a review of this important guidance paper. Some members will recollect, OCIMF drafted this revised version, but due to some errors, it had to be withdrawn. This time around, the intention is to keep the document high level, avoid duplication of content with other best practice publications from the industry that already exist, and focus on bringing the guidance paper up to date, so that it helps users and operators, with clear information on regulatory requirements and associated changes since the original version was issued.

For more information contact Sanchay Srivastava This email address is being protected from spambots. You need JavaScript enabled to view it.
---
SIGTTO-OCIMF Jetty Maintenance and Inspection Guide under revision
OCIMF is collaborating with the Society of International Gas Tanker and Terminal Operators (SIGTTO) on the revision of this joint guidance and seeks members' general feedback on the publication and any suggestions for its improvement.
Working group objective focus on revising the existing guidance to keep it complete, correct and relevant. As a result of a comprehensive review process, members identified three key areas of work:
Relevant standards – review and determine applicability of revisions to the existing relevant standards and potential new relevant standards such as BS, EN, ISO, OCIMF, SIGTTO and PIANC.
Equipment maintenance aspects – review and refresh of existing equipment maintenance aspects based upon best practices, guidance and recommendations of manufacturers for current list of equipment and potential new equipment.
Emerging and new technologies – expand to include emerging and new technologies related to maintenance and inspection aspects of jetties.
Members also discussed the current time-based maintenance (TBM) approach throughout the document versus other approaches such as condition-based maintenance (CBM) approaches. While it was decided to maintain the current TBM philosophy, members agreed to enhance the guidance around different maintenance philosophies including CBM.

The members of the JMIG Revision Working Group are BP, Cheniere, Chevron, ENI, Excelerate Energy, Exxon Mobil, Petrobras, Shell and SIGTTO.

OCIMF members may share your thoughts and suggestions in the Marine Terminal Structure Community of Practice thread on Jetty Inspection and Maintenance Publication Update.

For enquiries, contact Ricardo Martinez, OCIMF Engineering Adviser This email address is being protected from spambots. You need JavaScript enabled to view it.
---
IMO updates
There was no official IMO meeting in August. However, many activities (e.g. correspondence groups) were ongoing behind the scenes.

Upcoming meetings

The 7th meeting of the Sub-Committee on Carriage of Cargoes and Containers
The meeting will be held 6–10 September online. The meeting will consider fuel cell, LPG fuel and various interpretations or amendments to the IGF Code.
The meeting will also consider dangerous goods, containers and other cargo related issues.

9th meeting of the Intersessional Working Group on Reduction of GHG Emissions from Ships
The meeting will be held 15–17 September online. The focus will be the lifecycle Greenhouse Gas emission from marine fuels, including future zero-low carbon fuels.
The meeting will consider measures for reducing volatile organic compound (VOC) emissions from tankers.

71st meeting of the Technical Co-operation Committee
The IMO's technical co-operation programme includes a variety of work for assisting developing countries. It covers the protection of the marine environment, the safety of navigation and maritime security, as well as oil spill responses. The IMO's work is also associated with the United Nations 2030 Agenda for Sustainable Development (2030 Agenda). The meeting will review the work status. In 2020/2021 many activities, such as workshops and training, were undertaken online.

IMO information on COVID-19
The consolidated information can be found on the dedicated IMO webpage.

This page provides information on the IMO's actions and Member States' actions on the extension of the medical certificate and various national guidance.

Recent updates include:
a flag state is terminating the automatic extension of the medical certificate.
Member States' commitment to crew vaccination of seafarers.

More information
For more information, For more information, visit the IMO section on the member-only area of the OCIMF website.
---
EU updates
The European Commission recently released its 'Fit for 55' package that is meant to deliver the EU's 2030 climate target on the way to climate neutrality.

EC 'Fit-for-55' Package
This package is comprised of several legislative proposals across many industrial sectors including international shipping. These proposals will now be considered, amended and adopted, as necessary, by the European Parliament and the Council comprised of the EU's individual member states. Key proposals listed below with impact summaries and relevant documents in the member-only area of the OCIMF website. For additional documents, see EC website. Members can access impact summaries and relevant documents in the member-only area of the OCIMF website.

FuelEU Maritime
This proposal is for a Regulation on the use of renewable and low-carbon fuels in maritime transport and amending Directive 2009/16/EC.

EU Emission Trading Scheme (EU-ETS)
This proposal is for a Directive amending the EU ETS in view (among other things) of covering ship emissions.

Energy Taxation Directive (ETD)
This proposal is for a Council Directive restructuring the Union framework for the taxation of energy products and electricity.

Alternative Fuels Infrastructure
This proposal is for a Regulation on the deployment of Alternative Fuels Infrastructure.
---