"Safety is at the heart of everything OCIMF does and this month I would like to highlight an initiative that we are proud to support – Together in Safety.."
---
Director's Log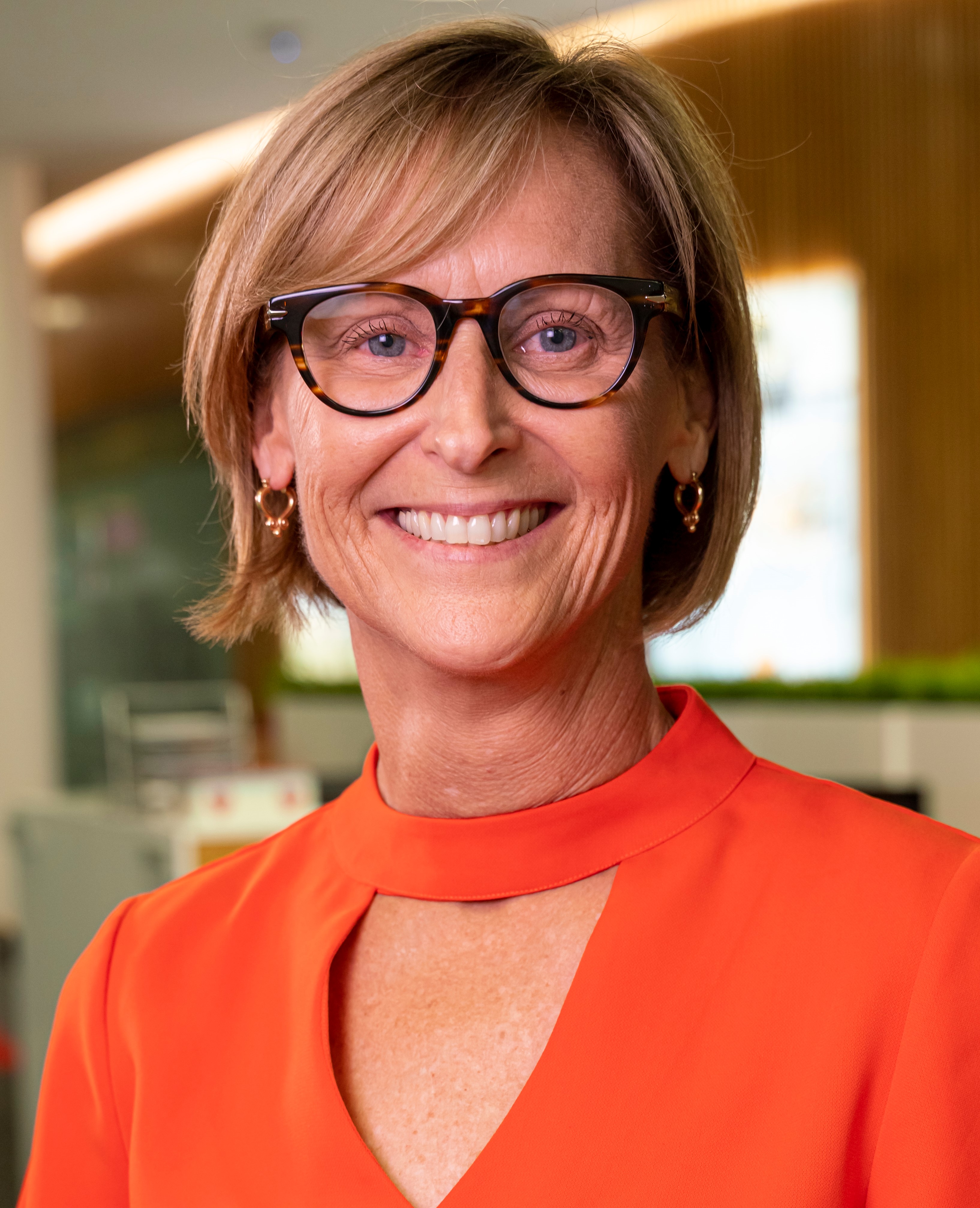 Safety is at the heart of everything OCIMF does and this month I would like to highlight an initiative that we are proud to support – Together in Safety.
Together in Safety is a non-regulatory industry consortium which connects the maritime sector and works collaboratively to improve global safety performance.
A UK study reported that seafarers are five times more likely to have a fatal accident than construction workers and the number of marine casualties has remained broadly stable over the last ten years, confirming that there continues to be a need to improve safety performance across the sector.
Together in Safety has gathered data by working with other industries and focuses on delivering solutions and results, by providing free best practice tools and resources to support companies in achieving sustained learning and improve safety performance within their teams.
I encourage you to take a look at their website https://www.togetherinsafety.info and consider how the tools and resources might fit with and build upon your own company safety framework.
You will see from the stories below that OCIMF has been busy over the past month. I would like to welcome the new members of staff joining us and I hope you will read the reports from the committees and expert groups, which are the backbone of OCIMF.

Until the next newsletter, I wish you a safe, happy, and healthy April.

Karen Davis
Director OCIMF
---
Ukraine Crisis Support Fund
The International Seafarers Welfare and Assistance Network (ISWAN), in partnership with The Seafarers' Charity, has launched the Ukraine Crisis Support Fund for seafarers and their families who have been affected by the Ukraine crisis and need immediate and urgent financial support.
ISWAN is managing the fund on behalf of the Seafarers International Relief Fund (SIRF). All information about the fund, its criteria and how to apply can be found here.
---
OCIMF announces new Programmes Director
OCIMF is pleased to announce that Aaron Cooper will be joining as Programmes Director on a three-year secondment from Chevron.

Aaron will take up this role from May 2022.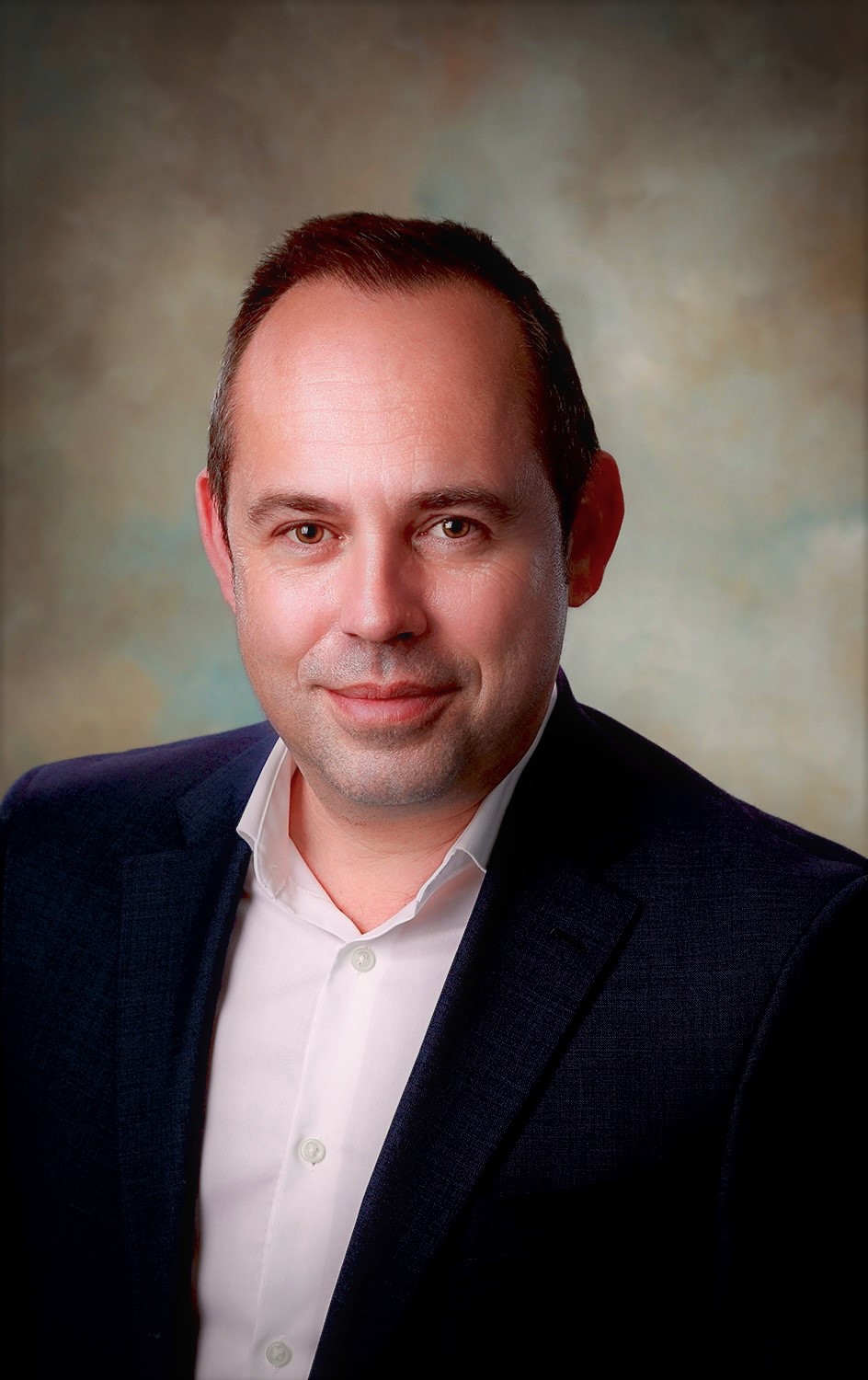 Aaron is a Master Mariner who has worked within the oil and gas industry for 29 years including 16 years at sea.
Aaron made the transition ashore in 2009 into a secondment role with EUNAVFOR as Merchant Navy Liaison Officer. In 2010 he joined Chevron's London Marine Assurance team as a Marine Superintendent. Since then, he has held the position of Marine Superintendent for Chevron's operated fleet based in San Ramon, California as well as Global Offshore Marine Assurance Manager, Organizational Capability Project Manager and presently Marine Assurance Manager (Americas) based in Houston, Texas.
Over the past 10 years Aaron has represented Chevron in several OCIMF initiatives and working groups including Chair of the OVID Focus Group (OFG), member of the Offshore Marine Operations Group (OMOG), SIRE Focus Group, VIP Governance Working Group and Covid-19 Task Force Working Group. Aaron is also presently Lead of the Programmes Governance Expert Group.
---
New Publishing and Communications Manager
Symmone Cupidore-Roeg has recently joined us on a fixed term basis as our new Publishing and Communications Manager providing maternity cover for Kelly Hadley.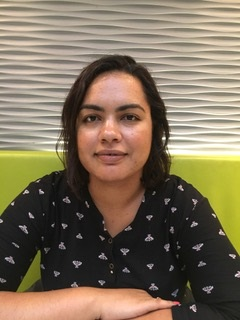 Symmone joins OCIMF with over 10 years of scientific, technical and medical publishing sector experience, primarily within professional membership organisations. She brings with her a wealth of experience and has worked across different publishing functions, including editorial, production, marketing, and sales. Symmone joins OCIMF full time from 4 April 2022.
---
Contracts and Procurement Consultant joins OCIMF
Mehdi Kootiarab has joined the SIRE 2.0 Project Team as a Contracts and Procurement Consultant.
Mehdi is a multi-skilled Procurement and Contracts professional with more than 25 years of experience spanning across all aspects of the supply chain. He has worked as a Senior Buyer for Saipem and as a Procurement Specialist for Saudi Aramco.

Mehdi will assist the OCIMF's Programmes Contracts Manager during the pre-contract award and service transition phases of the SIRE 2.0 project. Mehdi's priorities will be on the drafting, negotiations and management of the SIRE 2.0 tablet supply and support contracts and the development of a robust back-up plan with alternative managed service providers before the launch of SIRE 2.0.

Mehdi holds an MBA and is a full member of UK's Chartered Institute of Procurement & Supply (MCIPS).
---
OCIMF joins Guidelines for Offshore Marine Operations
OCIMF has joined the steering committee for the Guidelines for Offshore Marine Operations (GOMO) and attended its first meeting on 22 March 2022.
GOMO aims to provide guidance in the best practices which should be adopted to ensure the safety of personnel on board all vessels servicing and supporting offshore facilities, and to reduce the risks associated with such operations.
For more information visit www.g-omo.info/ or contact Graham Coles, OCIMF Offshore Adviser This email address is being protected from spambots. You need JavaScript enabled to view it..
---
PIANC and OCIMF strengthen collaboration
OCIMF has joined the World Association for Waterborne Transport Infrastructure's (PIANC) Maritime Navigation Commission (MarCom), while PIANC has joined OCIMF's Structures Expert Group.
One of the key components of the Memorandum of Understanding (MoU) signed between OCIMF and PIANC is participation in each other's key committees to strengthen collaboration opportunities.
OCIMF joined MarCom and PIANC joined the Structures Expert Group (SEG), offering synergies in developing and revising publications related to the design, construction, maintenance and repair of structures at the marine terminal and offshore interfaces.
Jeff Bayham of the SEG attended MarCom meetings in February and March 2022. The following items were discussed:
WG 153B - Recommendations for the Design and Assessment of Marine Oil, Gas and Petrochemical Terminals: Update to add LNG terminals, provide additional design guidance for countries beyond the EU and US covered in the earlier version, and general improvements based on feedback. 
WG 194 - A Framework for Early Contractor Involvement in Infrastructure Projects: New publication to help infrastructure owners optimise values in project delivery and objectives.  
WG 200 - Recommendations for the Design and Assessment of Marine Single Point Mooring (SPM) or Multi-Point Mooring (MPM) Facilities: New publication to guide engineers and terminal operators. 
WG 211 - Update of WG33 – Guidelines for the Design of Fender Systems: The document will consider updated dimensions and hull shapes from today's vessels, updated berth velocities originally published in WG 145, as well as information on recent research completed by fender manufacturers on materials, performance, durability, and impacts of ageing.
For enquiries, contact Filipe Santana, OCIMF Engineering Adviser This email address is being protected from spambots. You need JavaScript enabled to view it.. 
---
Interactive seminar held for Publications and Advocacy Committee members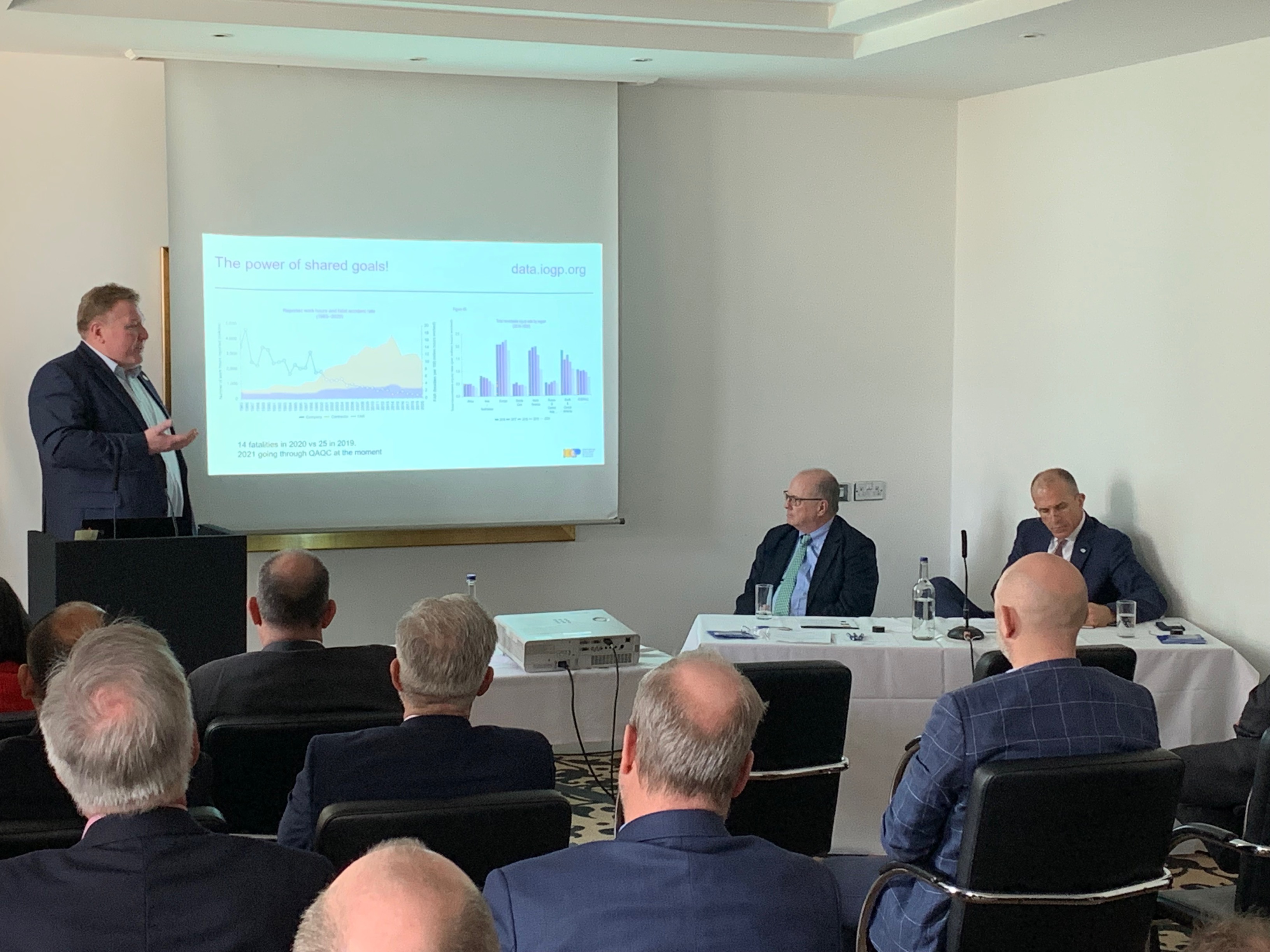 An interactive seminar was held in a hybrid format for OCIMF Publications and Advocacy Committee members on 23 March. An excellent line-up of speakers addressed members attending in London and online.
Topics covered on the day included the following:
Shipping's multilayer decarbonisation – Dr Tristan Smith (UCL Energy Institute).
Offshore safety and asset risks management – Olav Skar (IOGP).
Decarbonisation in the near term: challenges and solutions on how to comply with EEDI, EEXI and CII – Edwin Pang (Arcsilea).
Safety in the barging industry and the concept of global vs regional requirements – Ton Mol (OCIMF).
OCIMF's ongoing collaboration with the World Maritime University on human factors and the latest Safe Mode project – Dr Raphael Baumler and Dr Maria Carrera (WMU). 
For more information, please contact Saurabh Sachdeva, Publications and Advocacy Director This email address is being protected from spambots. You need JavaScript enabled to view it..
---
Meeting discusses regional piracy threat in Asia
On 16 March, OCIMF represented members at the 16th Governing Council meeting of Regional Cooperation Agreement on Combating Piracy and Armed Robbery against Ships in Asia (ReCAAP) Information Sharing Centre.
The meeting was attended by the 21 Contracting Parties along with external representatives from three countries and 18 organisations.
The Council noted the presentation made on piracy and armed robbery against ships in Asia in 2021. There were 82 incidents of armed robbery against ships reported in Asia in 2021, comprising 77 actual incidents and 5 attempted incidents. This represents a decrease of 15% compared to 2020. However, there was an increase of incidents in the Singapore Strait, mostly in the eastbound lane of the Traffic Separation Scheme, and the threat of abduction of crew in the Sulu-Celebes Seas remained high. OCIMF welcomed the publication of updated regional guidance, to which members contributed.
The Council welcomed the 6th Executive Director (ED), Mr Krishnaswamy Natarajan who fills the post of ED for a three-year term from 1 April 2022. The Council expressed its heartfelt gratitude and appreciation towards the incumbent ED, Mr Kuroki for his years of dedicated service. The full press release can be found here.
---
OCIMF attends launch of research centre for Maritime Autonomous Surface Shipping
The launch event of the Solent University's research centre for Maritime Autonomous Surface Shipping (MASS) was held as part of the Warsash Maritime School in Southampton on 22 March 2022.
The Warsash MASS Research Centre (WMRC) aims to develop into a world-class Centre of Maritime Excellence and become an international leader in maritime research. The centre will explore the future possibilities in developing MASS technology and study the impact of these innovative technologies on human elements while working in tandem. The centre will also explore the pedagogical, professional education and training needs to make the workforce future-ready to operate with these technologies either onboard MASS or remotely from shore stations. The WMRC's aim is to be a leader in the field of MASS, Smart Ships, Smart Ports and maritime teaching and consultancy.
OCIMF maintains close collaboration with industry partners on this very pertinent and evolving area that would transform the maritime sector in many different ways.
For more details, see Warsash Maritime Autonomous Surface Ships (MASS) Research Centre or contact Saurabh Sachdeva, Publications and Advocacy DirectorThis email address is being protected from spambots. You need JavaScript enabled to view it.. 
---
Meeting reports
OCIMF Expert Groups, Principal Committees and Functional Committees have held meetings.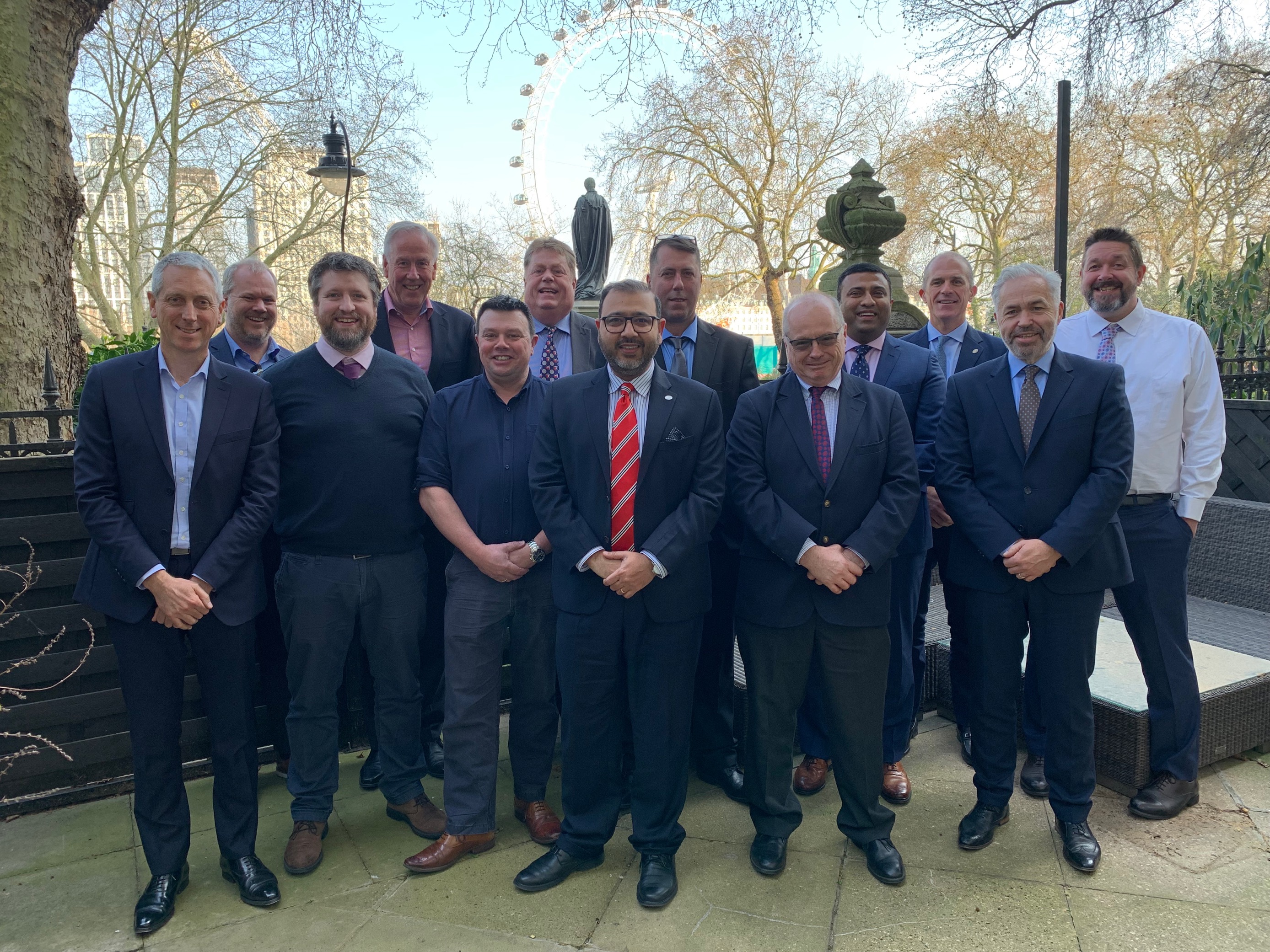 Publications and Advocacy Principal Committees
4th meeting, 24 March 2022, held jointly (hybrid)
Tankers, Barges and Terminals
Chair: Aled Roberts (BP)
Vice Chairs: Raj Shetty (ENOC) and John De Rose (Excelerate Energy)
Offshore
Chair: Don Davis (Chevron)
Vice Chairs: Matthieu Bougeant (TotalEnergies) and Ash Haq (Suncor)
Tankers, Barges and Terminals and Offshore committee members came together for the first time since COVID, as the restrictions were lifted in London. The meeting was run in a new hybrid format, with around half the participants attending in person, and combined the two committees' agendas to build stronger collaboration across OCIMF activities. The day covered the following:
Risk updates, governance of bow ties including status of Communities of Practice (COPs).
IMO updates.
Ongoing implementation of the strategic collaboration project, covering wide-ranging activities with industry partners and stakeholders.
Update on various activities covered by the Environment, Human Factors, Security and Legal Committees and all the Expert Groups: Nautical, Ship-to-ship, Ship-to-shore, Engineering, Structures, Floating systems, Offshore Vessel Operations and Barges.
Publications update.
Update on ongoing and emerging advocacy activities.
For more information, please contact Saurabh Sachdeva, Publications and Advocacy Director This email address is being protected from spambots. You need JavaScript enabled to view it..
---
Environment Functional Committee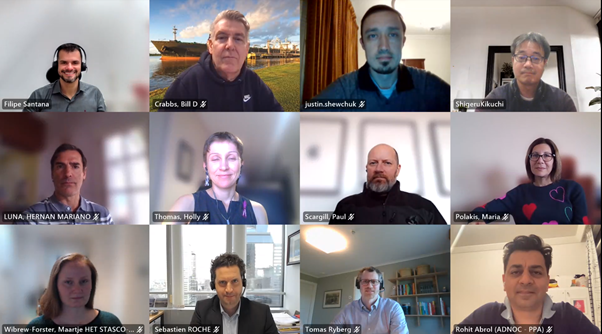 4th meeting: 9 March 2022 (virtual)
Chair: Sebastien Roche (TotalEnergies)
Vice-Chair: Holly Thomas (Woodside)
Secretary: Filipe Santana (OCIMF Engineering Adviser)
The Environment Committee met virtually for its 4th meeting to review the work delivered last year and define goals for 2022 based on the direction provided by the Environmental Plan. The plan was developed to ensure the committee's work is properly prioritised around our highest risks.
The goals agreed by the group include the following:
To develop a publication on the use of shore power and carbon capture.
To develop a publication on the risks associated with engine power limitation, minimum power guidelines and speed reduction zones.
To participate in the review of the Offshore Vessel Inspection Questionnaire (OVIQ3).
To follow up the submission and the discussion about Volatile Organic Compounds on the Pollution Prevention and Response Sub-committee of the IMO.
The group also welcomed two new nominees: Maartje Wibrew-Forster (Shell) and Maria Polakis (BP).
Next meeting: 1 September 2022 (London)
For enquiries, contact Filipe Santana, OCIMF Engineering Adviser This email address is being protected from spambots. You need JavaScript enabled to view it..
---
Human Factors Functional Committee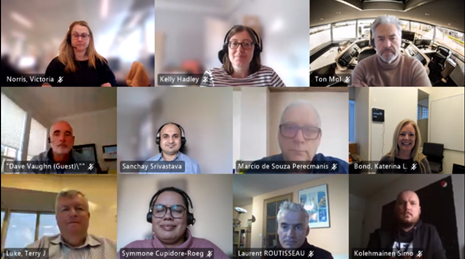 4th meeting, 8 March 2022 (Virtual)
Chair: Terry Luke (Chevron)
Co-Chair(s): Victoria Norris (BP) and Laurent Routisseau (Total Energies)
Secretary: Sanchay Srivastava (Nautical Adviser)
The Human Factors Committee (HFC) met virtually for its fourth formal meeting to progress ongoing actions. Discussions included the following topics:
The committee discussed key takeaways from the workshop on culture held in January 2022 with World Maritime University (WMU). Feedback was provided on WMU's white paper on this topic due to be launched in April 2022. Victoria Norris and Rob Saunders from HFC presented on behalf of OCIMF during the workshop alongside guest presenters Dr Maria Carrera (WMU) and Ms Hazel Lewis (UK Maritime and Coastguard Agency).
The Keil Centre provided feedback from the non-technical and human factors training being provided over 2021-2022 for transitioning inspectors under the SIRE 2.0 programme.
Chair of joint OCIMF-INTERTANKO working group on incident investigation provided an update on the progress of this work and sought input from members of the committee.
The committee agreed to build upon the collaborative work with WMU in strengthening focus area on 'Leading and Shaping the Culture we want' as per OCIMF's Human Factors Approach.
The committee acknowledged some good feedback being received following publication of the information paper Human Factors: Management and Self-Assessment. Feedback will be reviewed by members of the committee.
For enquiries, contact Sanchay Srivastava, OCIMF Nautical Adviser This email address is being protected from spambots. You need JavaScript enabled to view it..
 
Next meeting: Q3 2022
---
IMO news
Intersessional Working Group on Reduction of GHG Emissions from Ships
OCIMF attended the 11th meeting of the Intersessional Working Group on Reduction of GHG Emissions from Ships on 14-18 March 2022.
The group made progress on the discussions related to the development of draft lifecycle greenhouse gas (GHG) and carbon intensity guidelines for maritime fuels, considering the following key issues:
The goal and general nature of the Life Cycle Assessment (LCA) guidelines and their potential suitability for various applications.
Sustainability criteria and the definition of the Fuel Lifecycle Label (FLL).
The identification of main relevant priority fuels and typical production pathways.
How to determine emissions default values for these fuels, including considering geographical differences and the methodologies for the Well to Tank and Tank to Wake estimation of emission factors and carbon dioxide equivalent (CO2eq).
Criteria and instructions for verification and certification schemes for actual GHG emissions.
The development of a robust scientific process to review (default) emission values and fuel certification schemes.
In addition to the discussion on the LCA guidelines, the group discussed the impact assessment of short-term candidate GHG reduction measures and the revision of the ship fuel oil consumption data collection system.
summary of the key outcomes can be found on the IMO website.
For enquiries, contact Filipe Santana, OCIMF Engineering Adviser This email address is being protected from spambots. You need JavaScript enabled to view it..
Sub-Committee on Ship Systems and Equipment (SSE)
8th session, 28 February–4 March 2022
 
The following outcomes are to be noted:
Revised guidelines agreed for fire protection of ships carrying liquefied gases in bulk.
Prohibiting use of fire-fighting foams containing PFOS, which is harmful to the environment. 
Draft guidelines agreed on lifting appliances and anchor handling winches, with expected entry into force in 2026. The aim of the draft regulation and the two sets of guidelines is to prevent accidents related to lifting appliances and anchor handling winches, which have caused harm to operators and damage to ships, cargo, shore-based structures and subsea structures, as well as to the marine environment.
Review of standard for shipboard incinerators completed.
New ventilation requirements for survival craft to ensure a habitable environment is maintained at all times.
Safe operation of onshore power supply: the Sub-Committee reviewed submissions relating to the development of draft interim guidelines on safe operation of onshore power supply (OPS) service in port for ships engaged on international voyages. The aim is to address the need for global standards for the process of providing shoreside electrical power to a ship at berth while its main and auxiliary engines are turned off. In addition to choosing cleaner, greener fuels, utilising onshore power supply service is another solution to reducing air pollution and emissions from ships, as well as limiting local noise. It is also aligned with OCIMF's priorities captured in the Environmental Plan.
Revision of the Code of Safety for Diving Systems. A correspondence group was re-established to further progress the work.
For further information, visit the IMO website.
In case of further queries, please contact Saurabh Sachdeva, Publications and Advocacy Director This email address is being protected from spambots. You need JavaScript enabled to view it..