"I had the pleasure to join Geneviève Jean-Van Rossum and other distinguished IMO and maritime industry guests for a ceremony to celebrate Mayte's accomplishments since graduation."
---
Director's Log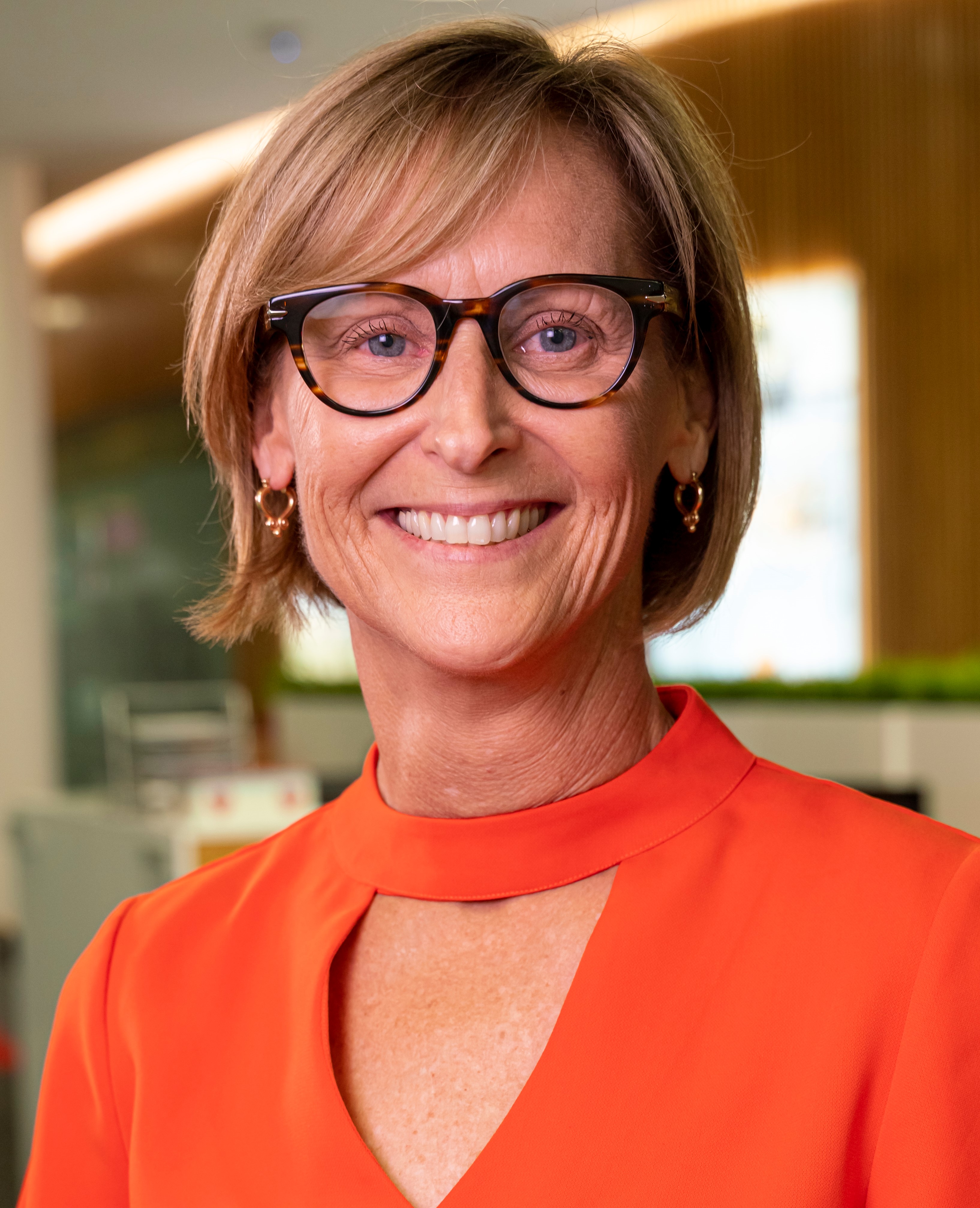 This month I would like to share a spotlight on my friend and colleague Mayte Medina, IMO Marine Safety Committee Chairperson, who was recently knighted by Geneviève Jean-Van Rossum, Ambassador, Permanent Representative of France to the IMO, for her extraordinary work within the maritime industry.
I have known Mayte since we were cadets at the United States Merchant Marine Academy (USMMA) many years ago. On 19 April 2022, I had the pleasure to join Geneviève Jean-Van Rossum and other distinguished IMO and maritime industry guests for a ceremony to celebrate Mayte's accomplishments since graduation.

Mayte has been with the US Coast Guard since 1999. She is currently the Chief for the Office of Merchant Mariner Credentials. She develops and manages legislative and regulatory issues concerning merchant vessel personnel and labour issues, including US compliance with the International Convention on Standards of Training Certification and Watchkeeping for Seafarers (STCW), and the Maritime Labour Convention (MLC). Since April 2021, Mayte has been the Chairperson for the IMO Maritime Safety Committee, in which OCIMF is consistently active. OCIMF is grateful to Mayte for expertly chairing IMO's senior technical body on safety-related matters.

In response to receiving this award, Mayte named her father for his mentorship, inspiration, and encouragement. She added that he told her that she should never expect to win an award for just doing her job. I believe that her dad would be proud of her accomplishments. Her many years of consistent hard work, dedication to the maritime industry and deep passion for supporting seafarers have earned her recognition for doing her job extraordinarily in the Mayte Medina way. 

Please join me in congratulating my life-long friend and colleague, Ms Mayte Medina.

Bravo Zulu.

Karen Davis
Director OCIMF
---
International Maritime Bureau Piracy Report
The International Chamber of Commerce International Maritime Bureau (IMB) report recorded 37 incidents in the first three months of 2022 – compared to 38 incidents over the same period last year – with nearly half of them (41%) occurring in Southeast Asian waters. Worldwide, this is the first quarter since 2010 where no crew kidnappings have been reported, although violence against and the threat to crews continue, with 23 crew taken hostage and a further four crew threatened.
There was a welcome decrease in reported incidents in the Gulf of Guinea region with seven incidents reported since the start of the year. That said, the West African region remains dangerous to seafarers as evidenced by the hijack of a product tanker off the coast of Ivory Coast on 24 January, during which all 17 crew were taken hostage.
Thanks to the efforts taken by maritime authorities in the region, there have been no reported crew kidnappings within Gulf of Guinea waters in Q1 2022. This is a welcome change compared to 40 crew kidnappings in the same period in 2021. The efforts of the regional and international navies have also resulted in a reduction of reported incidents from 16 in the first quarter of 2021 to seven over the same period in 2022.
OCIMF urges all seafarers to remain vigilant, report any suspicious activity to the authorities and adhere to BMP WA guidance. A copy of the report can be found here.
---
Inspector training courses held in Rotterdam
After two long years of online delivery of courses and training, we conducted our first face-to-face courses for inspectors.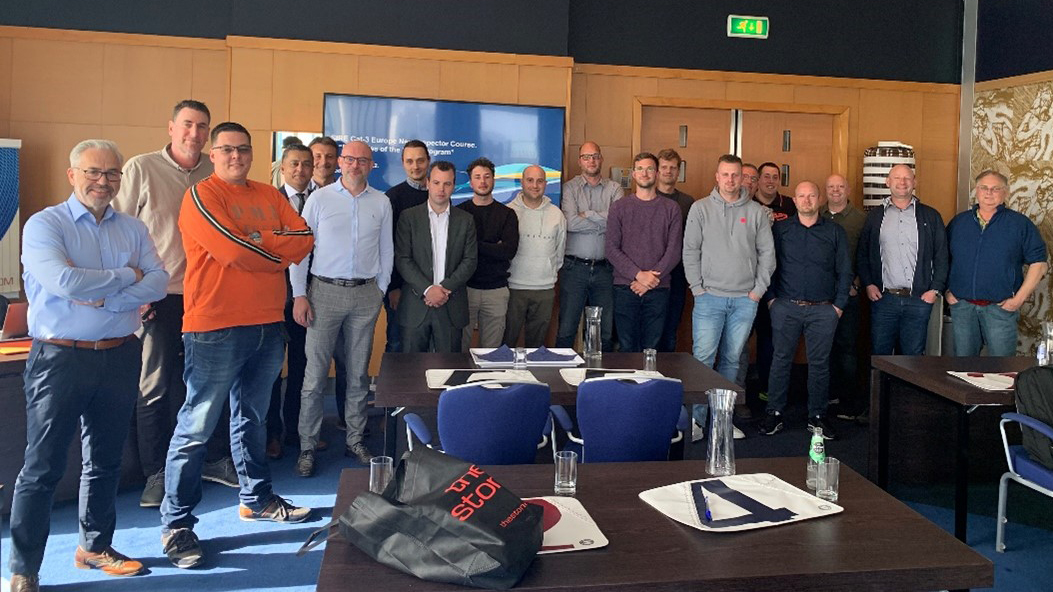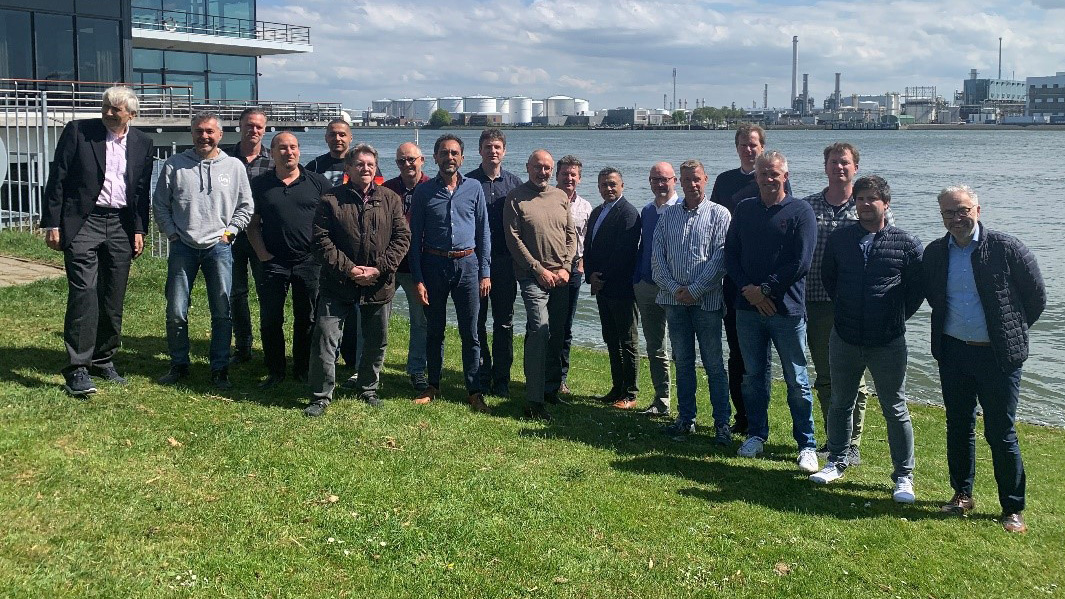 Inspectors attending the refresher course held on 25-26 April (top) and candidates attending the first SIRE Cat-3 new inspector course held from 27-29 April (below)
Two refresher courses and one course for new inspectors for SIRE Category 3 inspectors were conducted in Rotterdam in April. The courses were delivered at the Delta Hotel in Vlaardingen (Rotterdam). This hotel is located on the river Nieuwe Maas, which is the main entrance for vessels and barges to the Port of Rotterdam.
Courses were delivered by the Inspector Training and Accreditation Manager, Ajay Gour, and the Barge Adviser, Ton Mol. A total of 28 inspectors were put through refresher training and 17 candidates attended a new inspector course. The chairman and representatives from the Barge Expert Group also attended and assisted with delivery of the courses.
All attendees appreciated the live setting of these courses, and feedback was very positive. There was a lot of interaction between the attendees and the chair of the Barge Expert Group, Bjorn Ternoey, who commented that "The value that inspectors gain from face-to-face interactions far outweigh the benefits of online delivery of training. I hope that wherever possible, we will be able to deliver all training in face-to-face settings".
These courses will ensure that the strength and quality of the SIRE CAT3-EU inspector pool is maintained.
For additional information contact Ajay Gour, OCIMF Inspector Training and Accreditation Manager, This email address is being protected from spambots. You need JavaScript enabled to view it.. 
---
World Maritime University launches white paper on safety learning culture
OCIMF collaborated with the World Maritime University (WMU), Sweden, towards publishing the white paper 'Towards a Safety Learning Culture for the Shipping Industry'. WMU hosted a launch event in April 2022 for the white paper and Human Factors Committee co-Vice Chair Victoria Norris (BP) represented OCIMF on the panel discussion. The plan is to inform the IMO of this very pertinent document that supports the key focus area of 'leading and shaping the culture we want' within OCIMF's Human Factors Approach.
The webinar is available to view here.
---
New Nautical Adviser joins OCIMF
OCIMF is very pleased to announce that Kevin Coelho has joined as Nautical Adviser on a three-year secondment from Shell.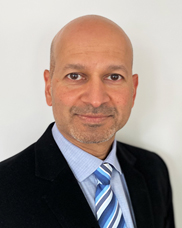 Kevin is a Class 1 Master Mariner with over 30 years' experience in the shipping and maritime industry. Kevin started his career out at sea with Mobil Shipping before moving across to Shell, having sailed on a variety of oil tankers and LNG carriers.
Since making the transition ashore in 2003, Kevin has worked for Brunei Shell Petroleum as an Offshore Marine Operations Supervisor, for Shell Shipping and Maritime as a Marine Facilities Advisor in the Ports and Terminals department and in a Global Maritime Assurance role, and for Shell Australia as the Terminal Team Lead onboard Prelude FLNG. Most recently Kevin has been working in the Maritime Security, Emergency Response and DPA department of Shipping and Maritime, based in London.
In previous years, Kevin represented Shell in OCIMF's Offshore European Regional Panel group and in the Competence Assurance Guidelines for Mooring, Loading and Lightering Masters working group.
We wish Kevin every success in his new role at OCIMF.
---
OCIMF attends SIGTTO events in Athens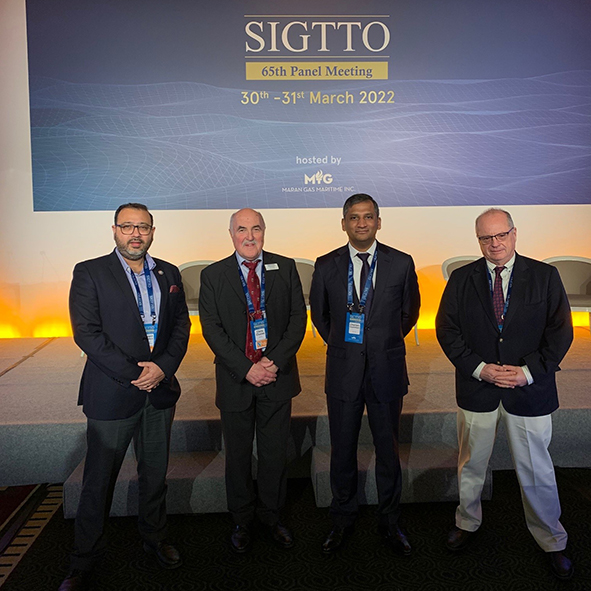 Left to right: Saurabh Sachdeva – P&A Director, OCIMF; Cherian Oommen – Senior Technical Adviser, SIGTTO; Chris Clucas – Interim General Manager, SIGTTO; Aled Robert – Chair P&A TBT Committee, OCIMF.
OCIMF's Publications and Advocacy (P&A) Director, Saurabh Sachdeva and P&A Tankers, Barges and Terminal Interfaces Committee Chair, Aled Roberts, were invited to attend SIGTTO's General Purposes Committee (GPC) and two days of panel events in Athens, Greece, last month.
Key topics of discussion at the GPC included the following:
Proposal to amend the existing Environment sub-committee to be a standalone committee. This would be subject to approval by the SIGTTO Board. OCIMF offered to work in close collaboration on topics of common interest here, especially around safety assessment of new fuels and fugitive methane emissions challenges.
Report from the various working groups and the progress made in areas of environment, CO2 and methane emissions, IGC Code revision and CO2 in shipping debate at the IMO.
Update on the joint work being led by OCIMF on the revised Jetty Maintenance and Inspection Guide.
OCIMF shared an update on SIRE 2.0.
An update on the Human Element Committee.
P&A Director reported on how OCIMF's new risk-based strategy and the new committee structures are helping to resolve high priority issues, focussing on revising our publications, developing position papers on environmental issues, managing threat assessments with security, and engagement with stakeholders and partners on human factors to bring cultural shift in management understanding and responsibility. He gave a report on the P&A Committee meeting the previous week, and further stressed that top priority for OCIMF remains delivering SIRE 2.0 in 2022.
The next two days involved extensive panel discussions with guest speakers on wide-ranging issues, including environment, safety, human factors, and the operations of gas terminals and gas carriers. This was followed by a technical site visit to Revithoussa LNG Terminal, operated by DESFA where the delegation was taken for brief visit on a ferry around the island and shown the terminal safety features and its operations.
For more information or to see the panel presentations, please contact Saurabh Sachdeva, P&A Director, This email address is being protected from spambots. You need JavaScript enabled to view it..
---
Release of the revised Harmonised Vessel Particulars Questionnaire
OCIMF and the Chemical Distribution Institute (CDI) worked closely to complete the revisions to the Harmonised Vessel Particulars Questionnaire (HVPQ6).
The revised HVPQ6 was released to industry on 6 April as a pack of technical documents to help industry and our respective memberships to transition from using the version that is currently in use (HVPQ5).

This release marked the start of the 90-day integration period that allows member companies to update their web interfaces in time for the final implementation of the revised questionnaire. This 90-day period is scheduled to end on 4 July 2022, following which industry will have until 9 January 2023 to complete the transition of all their data from HVPQ5 to HVPQ6.

OCIMF and CDI are supporting their respective memberships as well as all operators in the management of this change through:
The provision of a mapping document which assists operators to ensure accuracy of data transferred between HVPQ5 and HVPQ6.
The provision of an excel version of the HVPQ6.
The provision of a pdf version of the HVPQ6 document.
The provision of a six-month transition period between HVPQ5 and HVPQ6.
The provision of an IT function to allow the automated transfer of data from HVPQ5 to HVPQ6.
The provision of a dedicated IT functionality to allow operators to control the release of the HVPQ6 documents.
For additional information contact Ajay Gour, OCIMF Inspector Training and Accreditation Manager, This email address is being protected from spambots. You need JavaScript enabled to view it..
---
Structures Expert Group
6th meeting: 29 April 2022 (virtual)
Lead: Rabinder Manku (BP)
Secretary: Filipe Santana (OCIMF Engineering Adviser)

The agenda for the Structures Expert Group focussed on three areas:
Updates on OCIMF Environmental goals for 2022.
Update on the progress of the revision of the Jetty Maintenance and Inspection Guide.
Updates on the expert group work overview and external activities.
The group agreed to review the Health, Safety and Environment at New-Building and Repair Shipyards and During Factory Acceptance Testing information paper before the next meeting.

Next meeting: July 2022 (Virtual) (TBC)

For enquiries, contact Filipe Santana, OCIMF Engineering Adviser This email address is being protected from spambots. You need JavaScript enabled to view it..
---
IMO updates
Sub-Committee on Pollution Prevention and Response (PPR 9)
OCIMF attended the 9th meeting of the Sub-Committee on Pollution Prevention and Response on 4-8 April 2022.

OCIMF submitted two papers for the session under agenda item 19 regarding reducing emissions of Volatile Organic Compounds (VOC). Due to time constraints, PPR 9 was unable to consider all submissions on the reduction of VOC. The Sub-committee agreed to send the related papers to a correspondence group (CG) tasked with identifying the outline of a scope of work on VOC emissions reduction. OCIMF will join the referred CG.

A summary of the key outcomes can be found on the IMO site.

For enquiries, contact Filipe Santana, OCIMF Engineering Adviser This email address is being protected from spambots. You need JavaScript enabled to view it..