"I met with officials at the Rotterdam VTS Authority, with barge operators' leadership and managers of a simulation training centre. It was a great week to listen, learn and engage."
---
Director's Log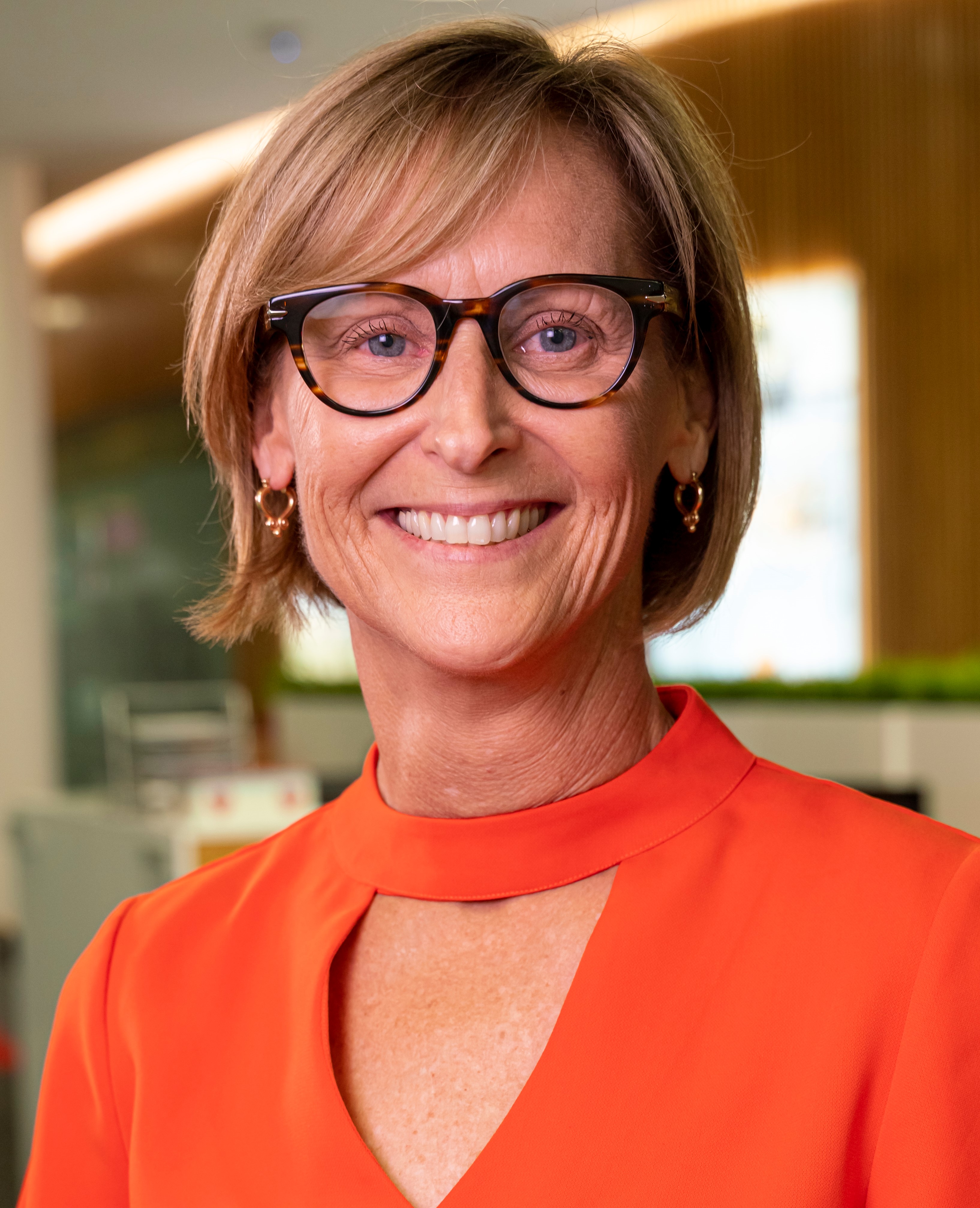 This month I spent a week in Rotterdam with Saurabh Sachdeva, Ton Mol and Ajay Gour, taking advantage of some much-needed face-to-face time with members and vessel operators and managers. More time was spent learning, first-hand, about how the sector safely operates and seeking input from the professionals aboard these vessels.
I learned that the European barge sector carries more than 500 million tons of goods per year, transiting over 40,000 km of navigable waterways to and from 250 inland ports. I was able to tour the MTS Admiral, one of more than 1,400 inland tanker barges that navigate these inland waterways carrying fuels, chemicals and lubricants. The barge was immaculate and the crew were welcoming and professional.
 
Major industries in Europe depend on the safe and seamless supply of their goods, and the professional men and women aboard these barges provide an essential lifeline to many of the nations situated on these rivers and inland waterways.
 
During Rotterdam's inland barging trade show, called the Maritime Industry Exhibition, OCIMF co-hosted a joint safety conference with the organisation Platform for Zero Incidents (PZI), a voluntary body that collates incidents and statistics on behalf of EU barge operators. To over 100 participants, they shared lessons learned and suggested areas for safety focus. It was insightful that they were able to identify both internal (to the vessel) and external (waterway infrastructure) root causes for incidents such as allision and bridge strikes. Like OCIMF, they examine the human element. They also share our belief that operators contribute to incident databases when they trust that their reports will not have a negative impact.
 
I met with officials at the Rotterdam VTS Authority, with barge operators' leadership and managers of a simulation training centre. It was a great week to listen, learn and engage.
 
Reflecting on the week, I am impressed with the professionalism and pride of vessel operators and crew, and in the EU inland barging community as a whole. They are dedicated to the safe transportation of hydrocarbons, protecting our environment, and making safety their priority in everything they do.
 
With travel now possible, OCIMF will continue to engage with its stakeholders globally. I look forward to seeing you in person soon.

Karen Davis
Director OCIMF
---
Fruitful events in Rotterdam discuss safety, environmental standards and alternative fuels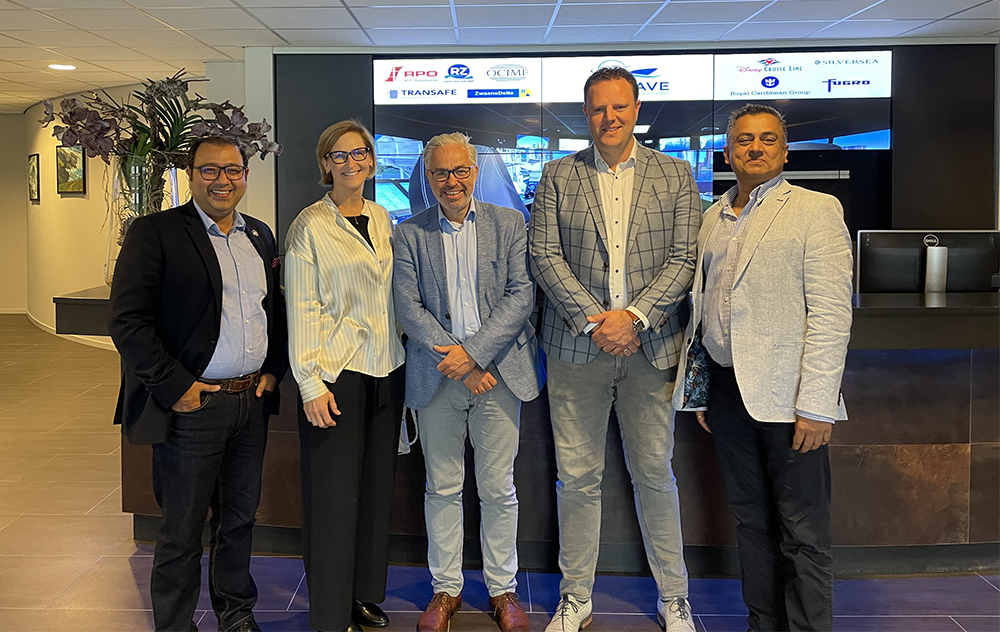 From left: Saurabh Sachdeva, Karen Davis, Ton Mol, Cristiaan Heuvelman (Director of Simwave division Barging) and Ajay Gour in Rotterdam
---
EU Inland Barging Week
OCIMF hosted a joint safety seminar in collaboration with Platform Zero Incidents (PZI) at Maritime Industry Gorinchem, a major inland barging trade show that took place in the Netherlands from 17 to 19 May.
Over 100 people took part in the seminar, representing most barge operators in the EU, the Port Authority and the government of the Netherlands, to discuss important lessons learnt and safety related issues. OCIMF would like to thank PZI, who were represented by programme managers Maurits van der Linde and Kristel Steeds, for their input into such a successful event. We hope to be working more closely with them in the future to provide our insights to help further safety standards.

OCIMF's Barge Adviser, Ton Mol and Training & Accreditation Manager, Ajay Gour presented its new strategy and ways of working. They also took the opportunity to thank the previous European Barge Inspection Scheme Board members and representatives, following the transition of EBIS into OCIMF's SIRE programme.
 
During this week, Managing Director Karen Davis and P&A Director Saurabh Sachdeva also accompanied the OCIMF team and were able to visit an inland barge carrying hydrocarbons, meet the barge operators, visit a training and simulation centre and attend a safety seminar hosted by ExxonMobil. This in-person visit after a long period of remote working offered OCIMF some great learning and insights, along with an excellent opportunity to represent our members' interests across a range of stakeholders and to promote safety in inland barging.
 
PZI's presentation can be found here.
 
For more information contact Ton Mol, Barge Adviser, This email address is being protected from spambots. You need JavaScript enabled to view it. or Saurabh Sachdeva, P&A Director, This email address is being protected from spambots. You need JavaScript enabled to view it.
---
Green Award 51st Board of Experts meeting

OCIMF P&A Director, Saurabh Sachdeva and Barge Adviser, Ton Mol, attended the Green Award Board of Experts meeting in Rotterdam in May to support development of higher environmental standards.
Green Award is a voluntary quality assessment certification scheme established in 1994, which certifies ships that go beyond current regulations and industry standards. This certification is achieved through independent inspections of vessels, helping to further safety, quality and environmental standards. The certified ships and inland vessels go on to receive discounts at various ports and from service providers.
 
The Board of Experts consists of representatives from the maritime industry, including OCIMF, IACS and other non-governmental organisations, and its role is to advise on technical standards for the Green Award inspections. At this meeting, the award's technical auditing standards and inspection checklists were reviewed, with consideration and recognition of scores for labelling criteria, waste management and social governance standards.
 
More information can be found here or by contacting Saurabh Sachdeva, P&A Director, This email address is being protected from spambots. You need JavaScript enabled to view it..
---
Port of Rotterdam discussions on shore power and sustainability
An OCIMF delegation comprising P&A Director Saurabh Sachdeva, Barge Adviser Ton Mol and Engineering Adviser Filipe Santana recently met with officials from the Port of Rotterdam Authority to discuss their work and strategy on onshore power supply for shipping to promote sustainability and ways we can work collaboratively.
Port officials are progressing various studies in partnership with companies, which will help them to assess the industry challenges and find the right technical solutions to make sure that onshore power supply is both safe and feasible for use by ships.
 
OCIMF shared its willingness to assist with the technical development of standards and invited the officials to collaborate with the Environment Committee on the ongoing work to develop an OCIMF publication on the application of onshore power supply for tankers, the shore, and their interface while alongside the berth. The meeting helped us to understand how Port of Rotterdam is working on this project and the next steps.
 
More details can be found here.

For more information, please contact Filipe Santana, Engineering Adviser, This email address is being protected from spambots. You need JavaScript enabled to view it..
---
Green Marine Fuels Conference
OCIMF attended this informative conference, that took place in Rotterdam on 24 and 25 May.
The Argus Green Marine Fuels Conference provided an excellent opportunity to understand the current state of play of the development and use of alternative fuels in the shipping industry. The agenda was structured to provide the views of shipowners, fuel suppliers, bunkering companies, ports, regulators, engine manufacturers, cargo owners, financing institutions and industry bodies associated with those stakeholders.
 
Remarks from conferences and discussion panels include:
It seems to be a consensus that all alternative fuels will be needed to supply the demand for decarbonisation.
Methanol seems to be strongly supported as the best future fuel option for several technical and economic reasons.
Some shipowners seem eager to act on the transition, although regulations are not fully defined. Others are being more conservative.
Drop-in biofuels are the primary low carbon fuel option considered by relevant shipowners for complying with short-term GHG reduction goals.
The enthusiasm for LNG as a transition fuel seems to have reduced. Green methanol seems the preferred option, followed by green ammonia.
An intense emphasis on the importance of the life-cycle assessment (LCA) guidelines being developed by the IMO was given by many at the conference. The well-to-wake approach is common sense.
Huge investments will be needed for the transition. Most investments will not be on the vessels but on onshore infrastructure.
 
For enquiries, contact Filipe Santana, Engineering Adviser, This email address is being protected from spambots. You need JavaScript enabled to view it..
---
New Quality Assessor joins OCIMF 
OCIMF is very pleased to announce that Tony Jones has joined as Quality Assessor – Europe.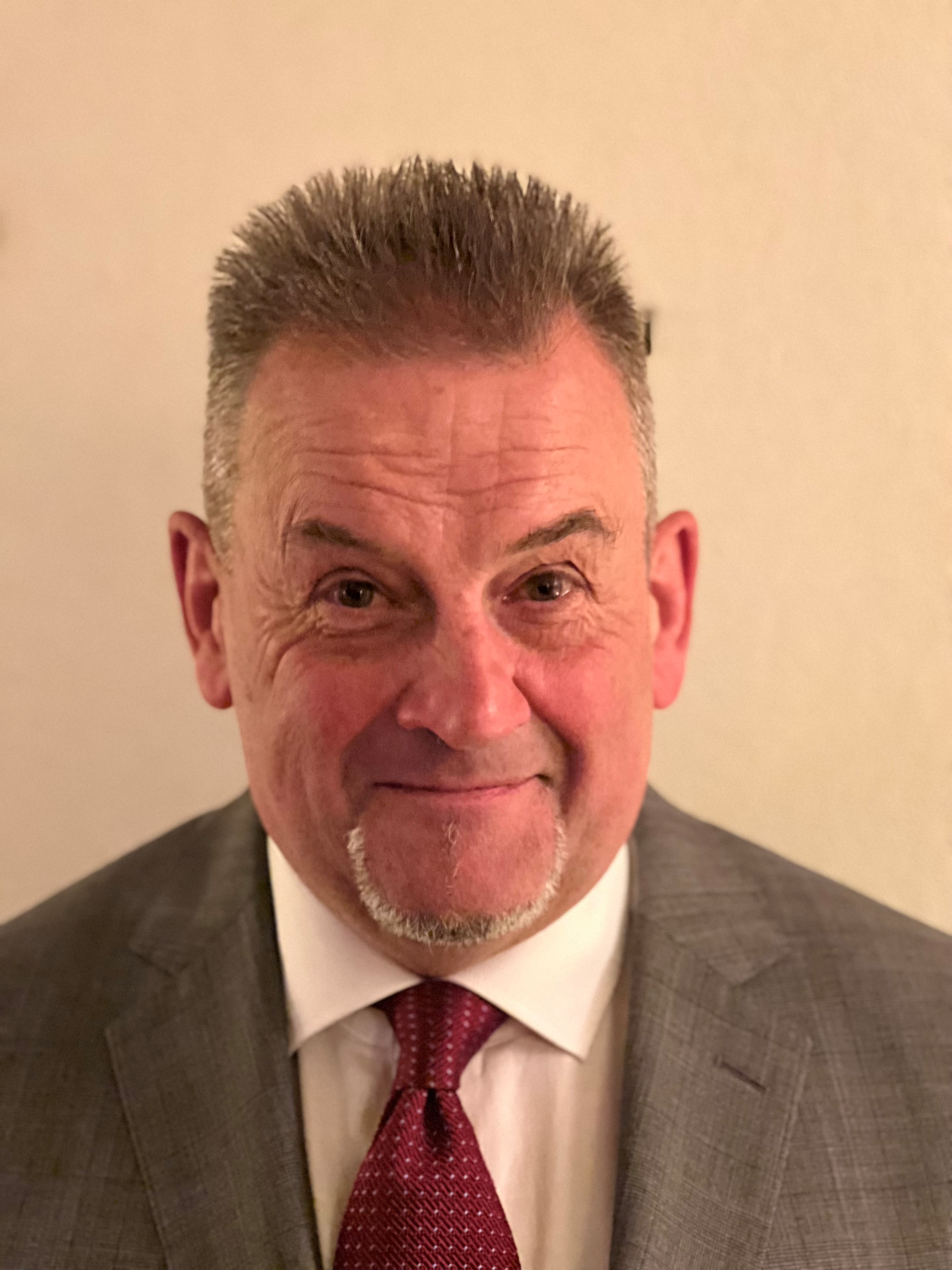 Tony began his seagoing career with Shell in 1977 and came ashore in 1997 to take up an appointment with BP as a Marine Representative based in Singapore. Tony has sailed on oil tankers between 990 DWT and 440,000 DWT and fully refrigerated LPG and membrane LNG type gas tankers.
 
A SIRE Inspector since 1998 and Auditing Inspector, with the record of being the first inspector to be accredited by OCIMF, he has experience in TMSA, terminal assessments, ship-to-ship assessments, and inspector/industry training.
 
Tony has been involved in the SIRE 2.0 project since November 2020 as a part-time contractor. Tony's role in the project has involved developing new policies, procedures, inspection questionnaires, and training of inspectors. Tony has also been involved in SIRE 2.0 trial inspections as an inspector and observer, helping refine and finalise the development of the programme.

We wish Tony every success in his new role at OCIMF.
---
OCIMF Annual Report out now
The OCIMF Annual Report 2022, which covers our work last year, has been published. It gives an overview of OCIMF's organisational structure, committees and expert groups and the work they did in 2021.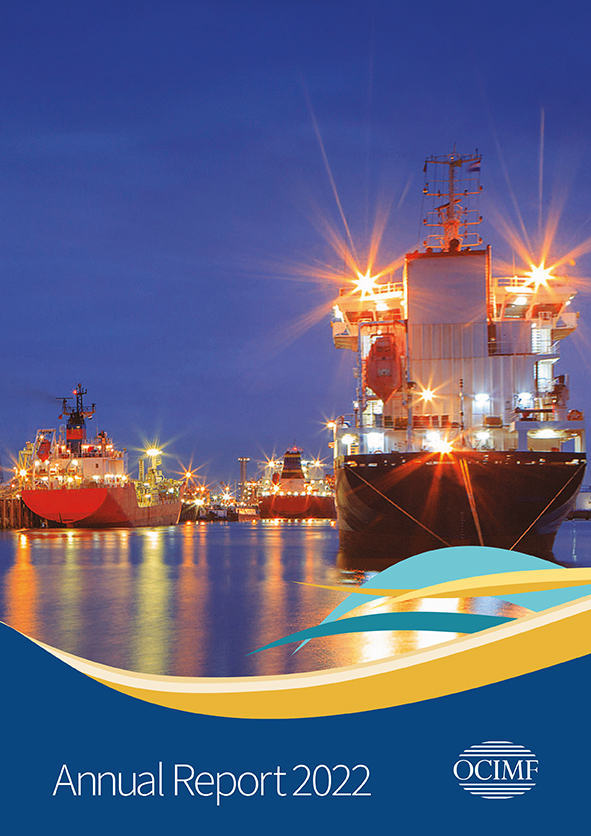 It also includes a focused look at SIRE 2.0 and reports on other work, such as our joint industry initiatives and the Environment Plan.
 
The Annual Report 2022 is available to download here.
---
Security snippets
Maritime Collaboration Forum/SHADE-Gulf of Guinea holds first in-person meeting
OCIMF, ExxonMobil, Nigeria LNG and Shell attended the first in-person meeting of the Maritime Collaboration Forum/SHADE-Gulf of Guinea (MCF/SHADE-GoG) hosted by the Nigerian Maritime Administration and Safety Agency (NIMASA) in Abuja, Nigeria on 9-10 May.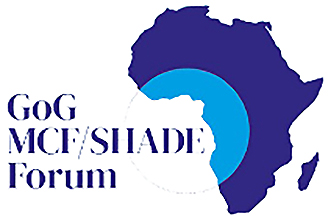 This was the 5th plenary meeting of the forum established in May 2021 to foster regional shared awareness and military de-confliction, while optimising the employment of naval and air assets. The meeting was attended by 90 representatives from regional and international navies, the shipping industry, the information architecture of the Yaoundé Code of Conduct, Maritime Domain Awareness for Trade – Gulf of Guinea (MDAT-GoG) and the International Maritime Bureau (IMB). Other organisations represented include G7++ Friends of Gulf of Guinea, the UN Office on Drugs and Crime (UNODC), and regional and international non-governmental organisations.
 
The thrust of the meeting was sustainability of maritime security in the Gulf of Guinea, which was covered through panel discussions and presentations by leaders and experts in the field. A communiqué captured where effort and improvement are needed and will be the focus of SHADE's dedicated working groups.
 
A recurring theme was the need for continuous collaboration with regional and international stakeholders to ensure the sustainability of security in the Gulf of Guinea. The Director General of NIMASA, Dr. Bashir Jamoh noted, "SHADE-GoG must be nurtured to remain a force for good. As members we owe a collective duty to this forum to keep its dialogue robust and guard it from slipping into complacency as to become a toothless bulldog. Our SHADE must be strengthened through cooperation, coordination, collaboration, and communication. Security success can never be by solitary achievements."
 
The meeting was pleased to receive an address by the Secretary General of the IMO, Mr. Kitack Lim, who congratulated Nigeria on the efforts it has embarked on to improve security in its territorial waters and the Gulf of Guinea domain at large. He added, "Maintaining the momentum of gains made so far is the main challenge for the regional navies. To do so, you must address the root causes of piracy including the plight of coastal communities, in order to reach sustainable solutions to the issue of piracy".
 
Prior to the plenary, the IMB reported piracy is at a 28-year all-time low in the region. While this is most welcome news, OCIMF urges all members to ensure threat and risk assessments are carefully considered before operating there and the guidance offered in BMP (WA) followed.
 
OCIMF supports MCF/SHADE-GoG and co-chairs the Joint NIMASA/Industry Working Group. 
Black Sea events
Events in the Black Sea are receiving unprecedented media coverage. OCIMF closely monitors maritime events and is connected with military and government organisations. If members require specific information, please do not hesitate to contact Russell Pegg, Security Adviser, This email address is being protected from spambots. You need JavaScript enabled to view it..
---
Position paper on human factors considerations during the Ukraine conflict
OCIMF's Human Factors Committee developed a position paper related to the ongoing armed conflict in Ukraine, published in April. The position paper highlights challenges that personnel on tankers, terminals, barges and offshore maritime sectors are confronted with as a fallout of the ongoing crisis and includes a call for action from relevant industry stakeholders.
The position paper is available here.

For more information contact Kevin Coelho, Nautical Adviser, This email address is being protected from spambots. You need JavaScript enabled to view it..
---
New study on ship-to-ship transfer operations
Ship-to-Ship (STS) transfer operations take place across different geographies and under varying environmental conditions, adding to the complexity and risks associated with such transfers. Despite best efforts, mooring line failures are still a leading cause of incidents, potentially causing harm to people and environment, thus jeopardising the integrity of such transfers.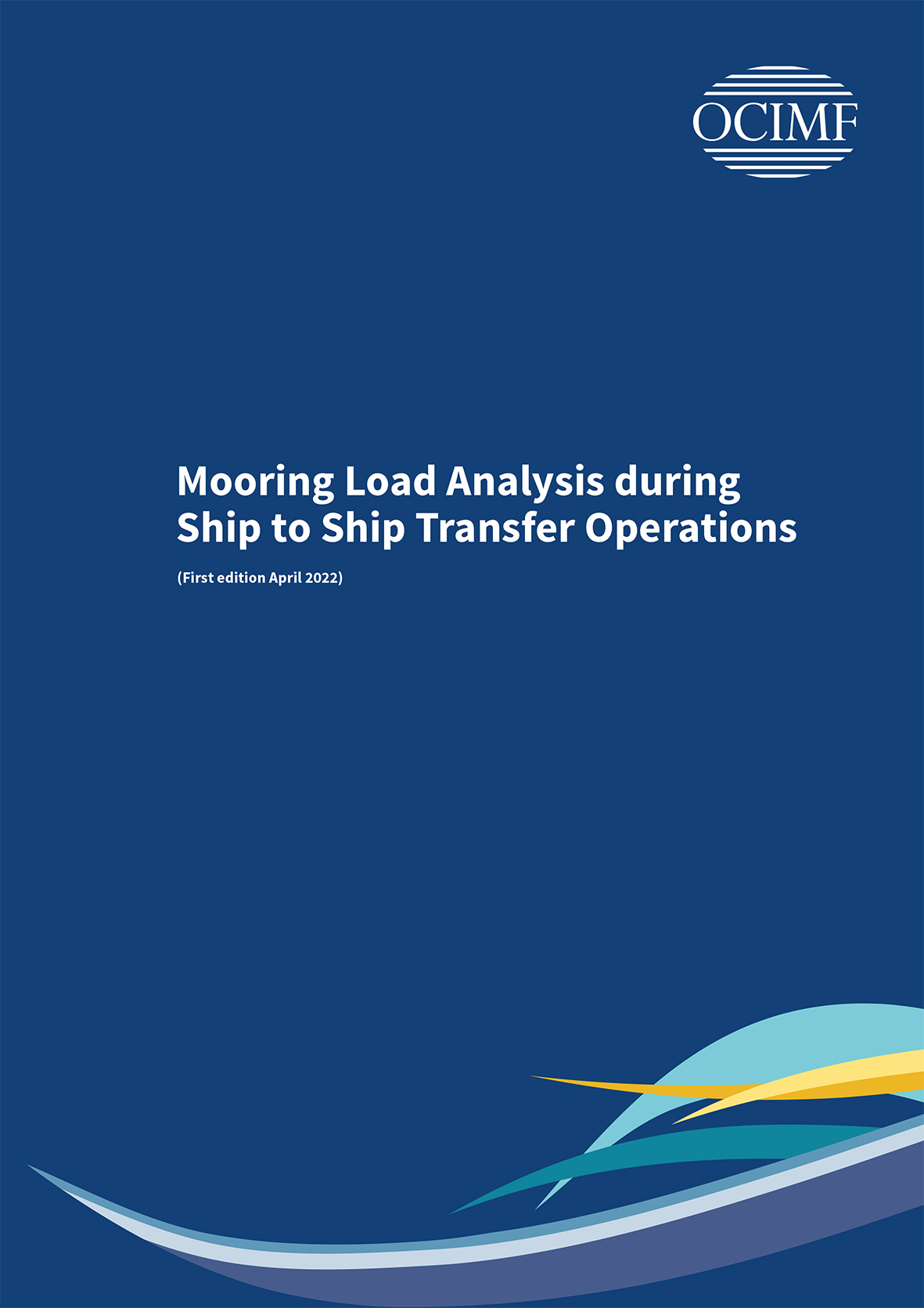 This new information paper, Mooring Load Analysis during Ship to Ship Transfer Operations, aims to support stakeholders in making their own assessments to determine suitable weather criteria and ascertain an appropriate weather window for STS operations. 

The study supports KPIs listed under element 5 of the Ship-to-Ship Service Provider Management Self Assessment, 2nd edition (2020). Previous editions of OCIMF's Ship-to-Ship Transfer Guide included similar outputs. The current study used advanced mooring line load simulation technology for enhanced assessment of mooring line loads under varying environmental conditions for a variety of ship-type combinations, including LPG and LNG carriers. 

The study is available as a free to download information paper here.

For more information contact Kevin Coelho, Nautical Adviser, This email address is being protected from spambots. You need JavaScript enabled to view it..
---
Meeting reports
IACS/Industry Technical Meeting
The International Association of Classification Societies (IACS) promoted the traditional spring technical meeting on 10 May. OCIMF, BIMCO, INTERTANKO, ICS, INTERCARGO, among other industry associations, were present at the hybrid meeting to discuss important matters ranging from decarbonisation to digitalisation of shipping. 

Topics covered include: 
Proposal of IACS-industry collaboration for safe decarbonisation.
Future fuel feasibility study.
Future fuels safety considerations and regulatory gaps.
International Maritime Research Fund (IMRF).
Technology readiness levels of efficiency improvement devices and alternative fuels.
Adoption of a new requirement on cyber safety.
Cyber resilience of vessels.
Incorporating cyber risk management into safety management systems.
Remote survey of vessels. 
For enquiries, contact Filipe Santana, Engineering Adviser, This email address is being protected from spambots. You need JavaScript enabled to view it..
OCIMF participates in INTERTANKO's Human Element Committee meeting
INTERTANKO held its Human Element Committee Meeting in Athens on 4 May, followed by the Hellenic Mediterranean Panel Meeting and SIRE 2.0 workshop the next day. OCIMF's Nautical Adviser and Technical Project Manager for the VIP Project were invited and attended the relevant meetings. There was very good representation by INTERTANKO members and healthy discussions in the room.
 
Some of the key points discussed at the Human Element Committee included the following: 
COVID 19 – challenges around crew reliefs, shore leave and vaccination requirements and availability.
Ongoing Ukraine crisis – companies facing difficulties around paying wages, shortage of Russian and Ukrainian crew, safety of navigation in the waters around the Ukrainian coast.
OCIMF gave a presentation on the background to the Human Factors: Management and Self Assessment information paper, the context of the current document and intentions going forward, in addition to responding to questions from committee members. 
On the second day, OCIMF's Technical Project Manager presented on SIRE 2.0 and answered questions that were raised by the INTERTANKO members present.
 
For more information contact Kevin Coelho, Nautical Adviser, This email address is being protected from spambots. You need JavaScript enabled to view it.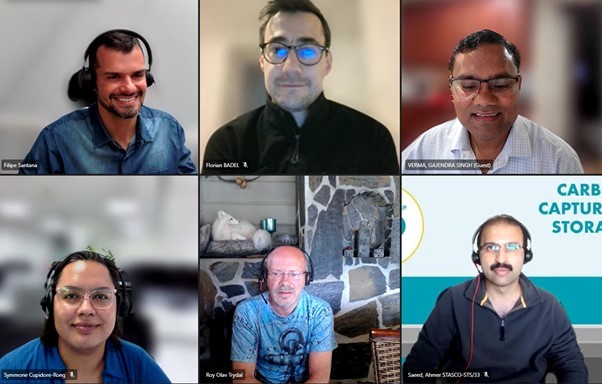 Engineering Expert Group
6th meeting: 20th May 2022 (virtual)
Lead: Gajendra Verma (Chevron)
Secretary: Filipe Santana (OCIMF Engineering Adviser)
 
The 6th meeting of the Engineering Expert Group (EEG) was mainly focused on the collaboration opportunities with OCIMF Environment Functional Committee.
 
Cross-collaboration between different expert groups and committees is necessary for OCIMF to achieve its environmental goals for 2022-2023. Engineering expertise plays a significant role in that, especially in the development of new publications related to: 
Risks associated with shaft/engine power limitation, minimum power guidelines, and speed reduction zones because of Energy Efficiency Existing Ship Index (EEXI) and Energy Efficiency Design Index (EEDI) regulations or local regulations.
Application of onshore power supply or emissions control technologies for tankers, the shore, and their interface while alongside the berth. 
Next meeting: July 2022 (Virtual)
 
For enquiries, contact Filipe Santana, Engineering Adviser This email address is being protected from spambots. You need JavaScript enabled to view it..
---
IMO updates
Intersessional Working Group on Reduction of GHG Emissions from Ships
OCIMF attended the 12th meeting of the Intersessional Working Group on Reduction of GHG Emissions from Ships on 16-20 May 2022.
 
The group made progress on the discussions related to: 
Issues arising from the report of the correspondence group on carbon intensity reduction.
Draft 2022 Guidelines for the development of a Ship Energy Management Plan (SEEMP), revoking the 2016 SEEMP Guidelines, and new draft Guidelines for the verification and company audits by the administration of the SEEMP.
Draft 2022 Guidelines for the development and management of the IMO Ship Fuel Oil Consumption Database.
Port State Control Procedures.
Calculation of the Energy Efficiency Existing Ship Index (EEXI) for ships fitted with a shaft generator.
Correction factors and voyage adjustments for Carbon Intensity Indicator (CII).
Consideration of concrete proposals for mid- and long-term measures and associated impact assessments in the context of phase I of the work plan as well as the proposal to establish an International Maritime Research Board.
Further consideration of how to address the increasing workload on reduction of GHG emissions from ships and proposals for possible alternative working arrangements. 
For enquiries, contact Filipe Santana, Engineering Adviser, This email address is being protected from spambots. You need JavaScript enabled to view it..