"Working efficiently, while reinforcing governance across the organisation, will ensure that we consistently perform well to deliver work that is valuable to our members and industry."
---
Director's Log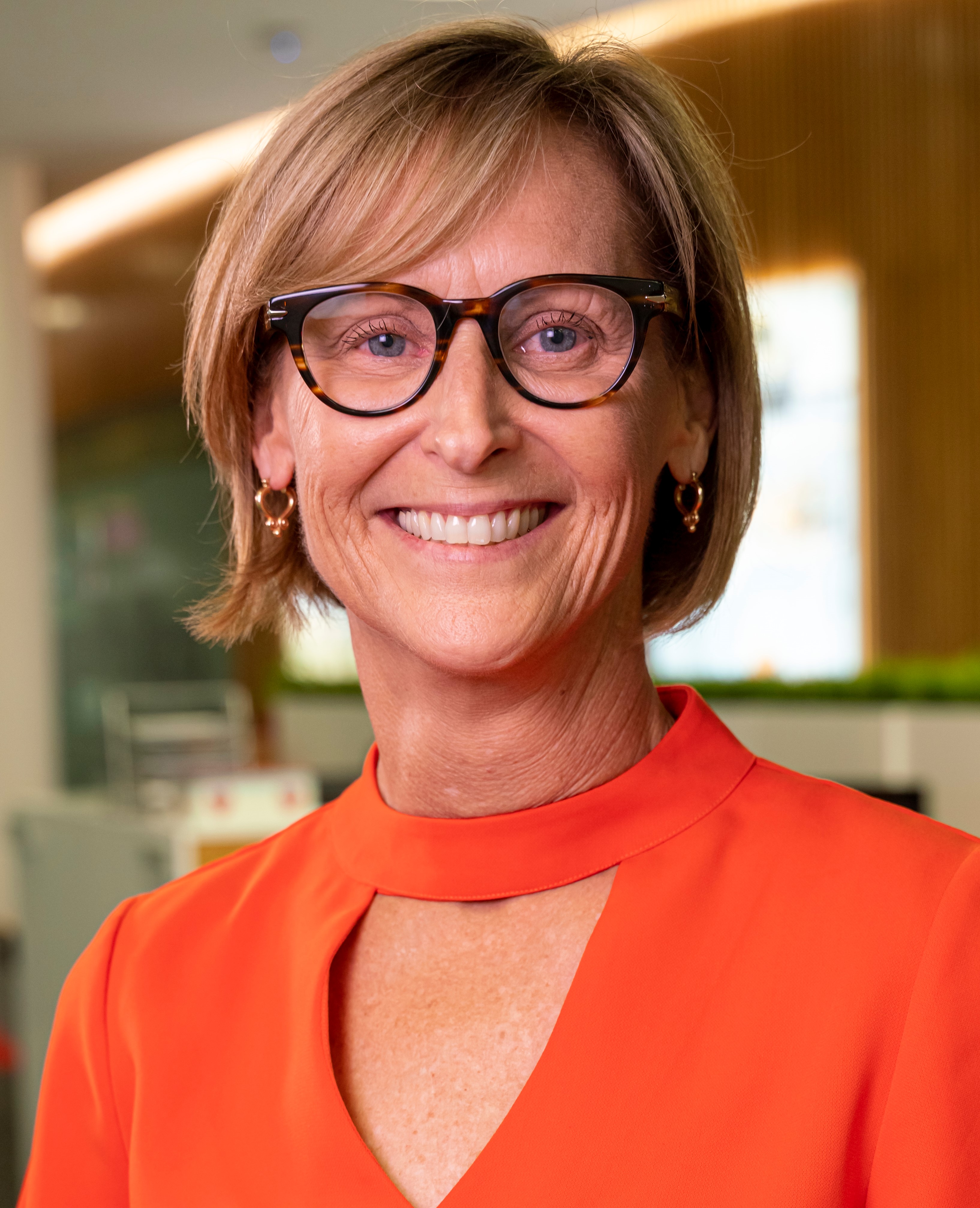 As autumn begins in the Northern Hemisphere, OCIMF is busy planning for 2023 and beyond.
In 2022, we strengthened OCIMF's process for managing key activities across the organisation. Developing our organisational plan involved building and socialising specific goals, highlighting collaboration times required to support successful delivery, and reinforcing OCIMF values. Quarterly status reviews helped monitor progress, eliminate barriers, and identify resource needs.
 
Staff and committee chairs said they wanted to be more involved. So, to prepare for 2023 and beyond, the work has evolved into a more agile and inclusive process. We have hosted a series of departmental workshops and will now hold finalisation sessions with committee chairs and staff.
 
Workshops generated 96 individual suggestions, including committee plans and internal business improvement recommendations. Consolidated, the list of potential work includes 46 Publications and Advocacy actions and ten Programmes projects across our committee structure, plus 19 separate projects to improve OCIMF systems and business rules. That's a lot.
 
Knowing we cannot deliver all in one year, we will place highest priority work for delivery in 2023 and maintain the risk priority mindset while laying out a long-term organisational plan for remaining work and concepts.
 
The process is an excellent example of what can be achieved when you embrace inclusivity. The final version will continue to reinforce OCIMF values and provide a clear and complete roadmap.
 
I salute all who have dedicated time and effort in the process. I look forward to working with you to deliver.

Karen Davis
Director OCIMF
---
INTERTANKO European Panel Meeting
OCIMF attended INTERTANKO's European Panel Meeting in Bergen, Norway on 12–13 September. The panel was an excellent opportunity to discuss maritime decarbonisation, ESG reporting and maritime anti-corruption with a diverse set of stakeholders.
INTERTANKO's secretariat presented the last updates on the IMO and EU decarbonisation regulatory work, which included the implementation of the Energy Efficiency Existing Ship Index (EEXI), Carbon Intensity Indicator (CII) and Energy Efficiency Design Index (EEDI) phase III.
 
The group also had the opportunity to discuss different perspectives on the strategy to decarbonise deep-sea shipping, including matters related to green fuel availability for the shipping sector. One company presented a case in which technical and operational efficiency measures that are already available were adopted, with significant results in fuel saving and emissions reduction.
 
Finally, the Maritime Anti-Corruption Network (MACN) presented its work. MACN is a global business network working towards a maritime industry free of corruption that enables fair trade for the benefit of society at large. Established in 2011, MACN has grown to include over 165 companies globally and has become a pre-eminent example of collective action to tackle corruption. For more information about MACN click here.
 
For enquiries, contact Filipe Santana, OCIMF Engineering Adviser This email address is being protected from spambots. You need JavaScript enabled to view it..
---
Meeting members in Malaysia
As travel is slowly coming back to normal, OCIMF is taking every opportunity to engage with its members in the physical world.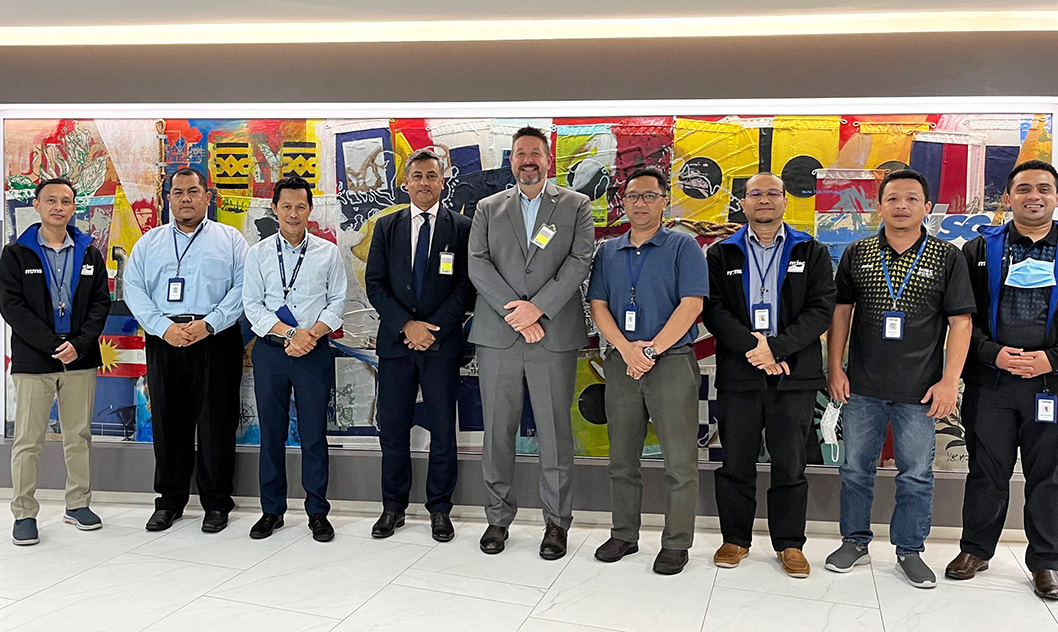 In September, OCIMF's Training and Accreditation Manager Ajay Gour and Offshore Adviser Graham Coles were in Kuala Lumpur delivering a new inspector course for the OVID programme and visited the offices of MISC Maritime Services (MMS).
 
Ajay and Graham provided an overview of OCIMF and its activities, while the MMS team led by Captain Noor Ismail Osman gave an update on MMS and its work in the region. This engagement was greatly appreciated by all involved.
---
Last call for OCIMF Day
OCIMF Day will be taking place in Colombia tomorrow and there is still time to register. Join us for a day of maritime-related activities in Cartagena de India.
This free, in-person event is open to all stakeholders and is hosted alongside the Latin American Society of Marine Oil Terminals and Monobuoys Operators (SLOM).
 
Discussion around OCIMF's work on human factors, environment, alternative fuels and autonomous ships will take place and an update on OCIMF's activities regarding publications, programmes, advocacy and external collaboration will also be given. Members of the secretariat attending include the Programmes Director, Technical Project Manager/VIP project, Nautical Adviser, Barges Adviser and Engineering Adviser.
 
If you would like to join us at the Estelar Hotel and Convention Center tomorrow, please go to: https://bit.ly/3Uu153s.
---
Former OCIMF Managing Director awarded Merchant Navy Medal
We would like to celebrate the announcement that Captain Andrew K Cassels, a former Managing Director of OCIMF, has been awarded a Merchant Navy Medal for services to the Merchant Navy Welfare Board.
We are also delighted that Captain Iain Macneil of Witherbys, who publish OCIMF's books, has received a medal for services to maritime safety and technical publications.

We send our heartiest congratulations to both on this well-deserved recognition.
 
A full list of the recipients can be found here
---
World Maritime Day
OCIMF was pleased to observe World Maritime Day on 29 September with the IMO's chosen theme of 'New technologies for greener shipping' and the important role that engineering and data science will play as our industry carves a sustainable future.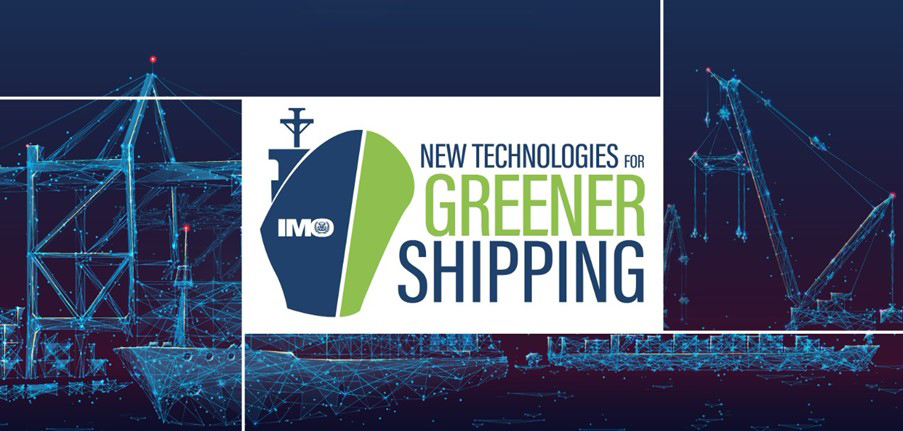 We recognise the urgent need for a safe transition and appreciate the key role of IMO in leading this change. IMO has also been central to calling for seafarers and others involved in using the new technologies to be considered. This is in line with OCIMF's commitment to promoting training and best practice across the industry, for the safety of people and the environment.
---
OCIMF announces new Quality Assurance Manager
OCIMF is pleased to announce that Sach Sharma, currently on secondment from Equinor, took on the role of Quality Assurance Manager from 1 September 2022. Sach has transitioned from his role at OCIMF as Quality Assurance Officer, which he has performed with consistency and dedication since June 2019.
Sach has over 30 years' experience in the marine industry, starting as a cadet in 1988. At Statoil/Equinor, he was responsible for Equinor's marine risk management activities, including SIRE inspections and Tanker Management and Self-Assessment verification audits. In 2016, Sach's role was expanded to include managing Equinor's inspection contractors and streamlining its shipping policy and marine assurance procedures.
 
Sach will take over from Patrick McGroggan, who joined OCIMF in September 2016 on secondment from ConocoPhillips. Throughout his time with OCIMF Patrick has played a key role in the delivery of a number of organisational initiatives. With his high level of integrity, attention to detail and forward-thinking approach, he has been a valuable asset and provided unwavering support in the delivery of the organisation's mission, vision and strategic direction.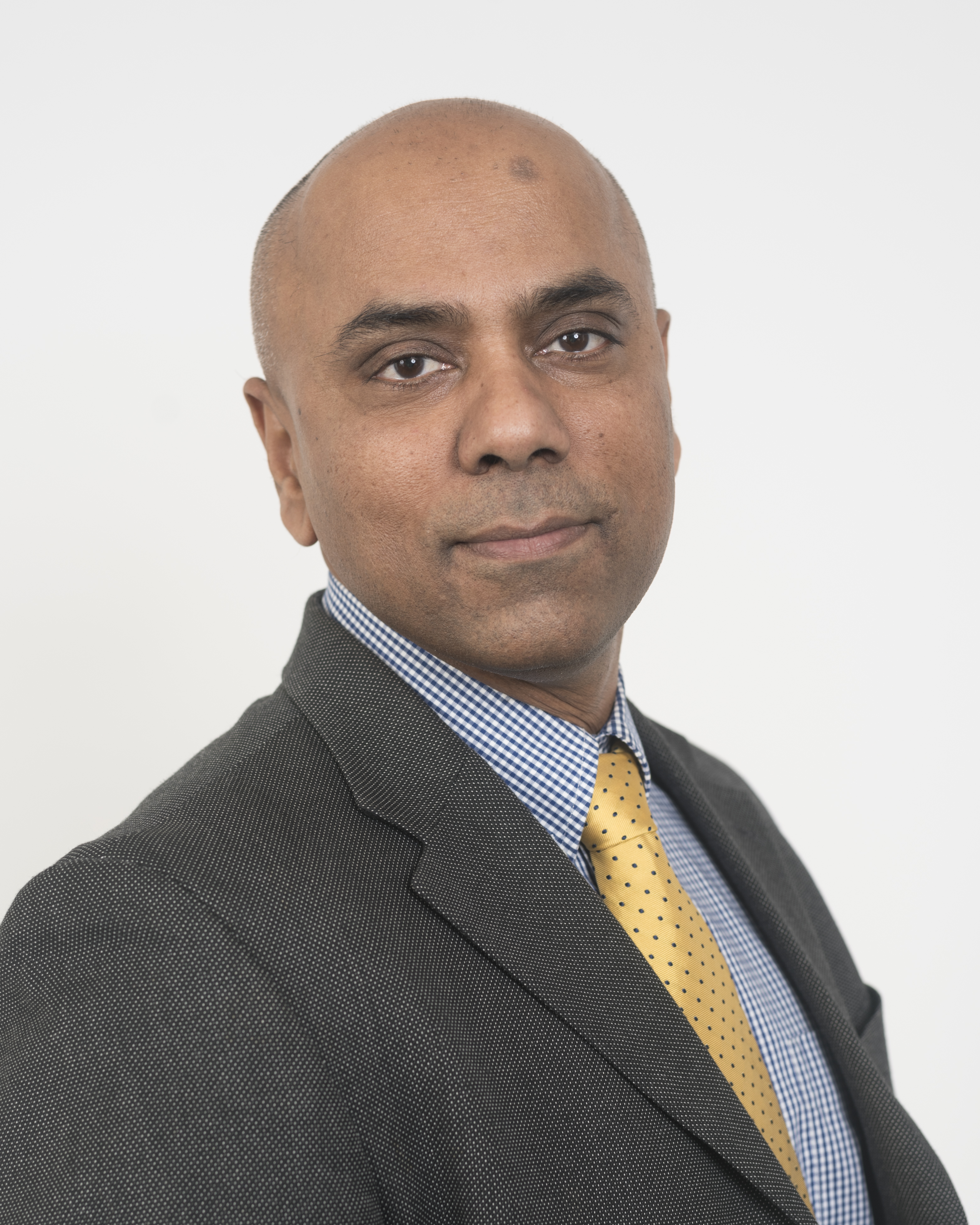 ---
Launch of the SIRE 2.0 Application Programme Interface
Following successful trial inspections, OCIMF can announce the countdown to the release of the production edition of SIRE 2.0 has begun. Due to the significance of this change from VIQ7 to SIRE 2.0, OCIMF decided not to limit the notice to the standard 90-day window and the SIRE 2.0 integrator Application Programme Interface (API) is now available.

More information is available here.
---
Good progress for new Harmonised Vessel Particulars Questionnaire
The new 6th Edition of the joint CDI/SIRE Harmonised Vessel Particulars Questionnaire (HVPQ6) has been available to members and industry since 4 July.

The transition is progressing well, with over 1,400 new HVPQ6 documents being created and over 1,150 HVPQ6 documents being published. The new versions (HVPQ6) account for 10.5% of all published HVPQ documents within SIRE. Several measures ranging from technical support to operational guidance have been provided to help the industry manage the change to the new version of the HVPQ. OCIMF is also providing operators with an offline editor making it easier for operators to update their documents.
 
The transition from HVPQ5 to HVPQ6 will be completed on 9 January 2023 and submissions of HVPQ5 to either CDI or SIRE databases will no longer be possible after that date. This development of the new revised HVPQ6 document has demonstrated OCIMF's continued engagement and cooperation at all levels with our sister organisations in the industry.
 
For support and queries please contact This email address is being protected from spambots. You need JavaScript enabled to view it..
---
Support translations of inland barging guidance
The second edition of International Safety Guide for Inland Navigation Tank-Barges and Terminals (ISGINTT) is going through the final review stages.
To ensure this safety guide is accessible to personnel, using different languages, of inland barges and terminals across continental Europe, translations of the guide into Dutch, French and German are needed.
 
Our co-author, CCNR, is seeking support to fund the translations and has provided more information here on how you can become a sponsor.
 
Once published all versions will be available electronically for free.
---
Meeting reports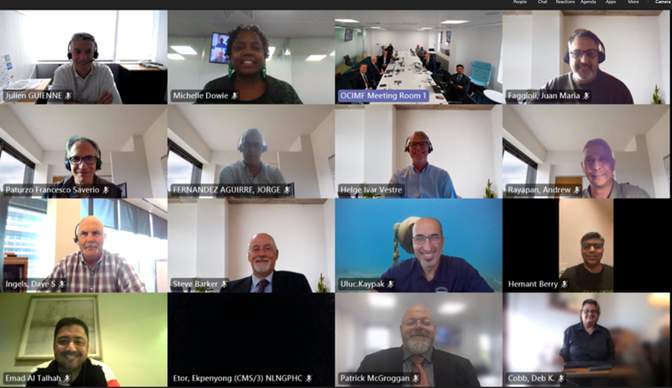 Programmes Committee
Date: 21–22 September (hybrid)
Chair: Ed Barsingerhorn (Shell)
Vice-Chair: Javed Bhombal (ExxonMobile)
Secretary: Aaron Cooper (OCIMF Programmes Director)
The Programmes Committee met in person and virtually for their bi-annual meeting. Topics included updates from the expert groups, specifically, the Programmes Governance Expert Group (PGEG), Inspection Processes Expert Group (IPEG) and the Innovation and Technology Expert Group (ITEG) with a focus on priority actions and present status and challenges, as well as updates and project status related to SIRE 2.0. The committee was also joined on the second day by Tim Wilkins, Dr Phil Belcher and Frans Ubaghs from INTERTANKO, who provided updates on their strategic direction and ongoing initiatives.
 
Next meeting: Tentatively March 2023 (in-person)
 
For enquiries, contact Aaron Cooper, Programmes Director This email address is being protected from spambots. You need JavaScript enabled to view it.
IMAGE HERE
---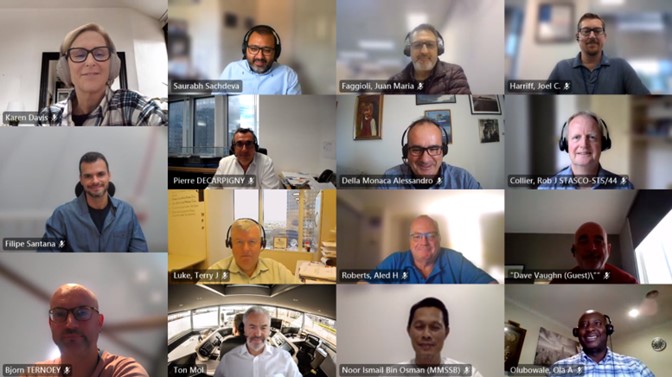 Publications and Advocacy Tankers, Barges and Terminal Interfaces Committee
Intersessional meeting: 14 September (virtual)
Chair: Aled Roberts (bp)
Vice-Chair: Raj Shetty (ENOC)
Vice-Chair: John DeRose (Excelerate Energy)
Secretary: Saurabh Sachdeva, P&A Director
The Publications and Advocacy Tankers, Barges and Terminal Interfaces (P&A TBT) Committee met intersessionally to discuss the challenges of the Barges Expert Group (BEG) and how to support regional activities under OCIMF's new ways of working. It was agreed to hold four regional risk workshops to identify key risks in Europe, South and Central America, the US, China and South East Asia. A list of risk-based activities and actions for each region will be developed by the BEG members in the first instance and agreed activities will then be prioritised. The plan will be approved by the P&A TBT Committee once ready.
 
Further review of this action will take place at the forthcoming P&A TBT-05 meeting scheduled for October.

For enquiries contact Saurabh Sachdeva, P&A Director This email address is being protected from spambots. You need JavaScript enabled to view it.
---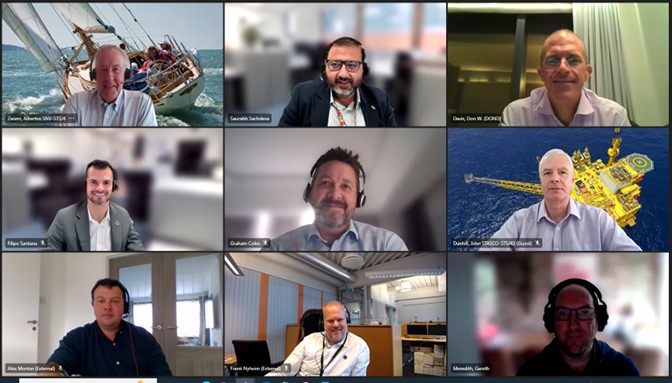 Publications and Advocacy Offshore Committee
Intersessional meeting: 15 September (virtual)
Chair: Don Davis (Chevron)
Vice-Chair: Matthieu Bougeant (TotalEnergies)
Vice-Chair: Ash Haq (Suncor)
Secretary: Saurabh Sachdeva, P&A Director
 
The P&A Offshore Committee met on 15 September to discuss the publication recommendations from the Offshore and Floating Systems Expert Groups, following a review of offshore-related books and information papers. Their plan to revise four publications and withdraw one was endorsed, and the expert groups will now put this into action, based on risk-prioritisation. Each publication revision will have its own terms of reference, resource allocation and budget to support the outcome as part of the next stage of approval. Any withdrawal will go through a robust MoC process prior to action.
 
The following titles will be revised:
Guidelines for the Purchasing and Testing of SPM Hawsers (book)
Guide to Manufacturing and Purchasing Hoses for Offshore Moorings (GMPHOM) (book)
Marine Breakaway Couplings (information paper)
Competence Assurance Guidelines for F(P)SOs (book)
The following title will be withdrawn:
Safe Transfer of Liquefied Gas in an Offshore Environment (STOLGOE) (book)
The committee also approved the terms of reference to develop an information paper on best practices for alternative means of testing and maintenance of lifesaving appliances on offshore, fixed and/or floating installations. This information paper shall address the HSSE risks and associated best practices for design, construction, operations, drills and maintenance of life saving appliances in an offshore environment. The working group comprises members of OCIMF, IOGP, OPITO and will also engage with industry experts, such as the Safer Together initiative in Australia, lifeboat manufacturers, IACS, offshore flag states and other industry stakeholders.

For enquiries contact Saurabh Sachdeva, P&A Director This email address is being protected from spambots. You need JavaScript enabled to view it.
---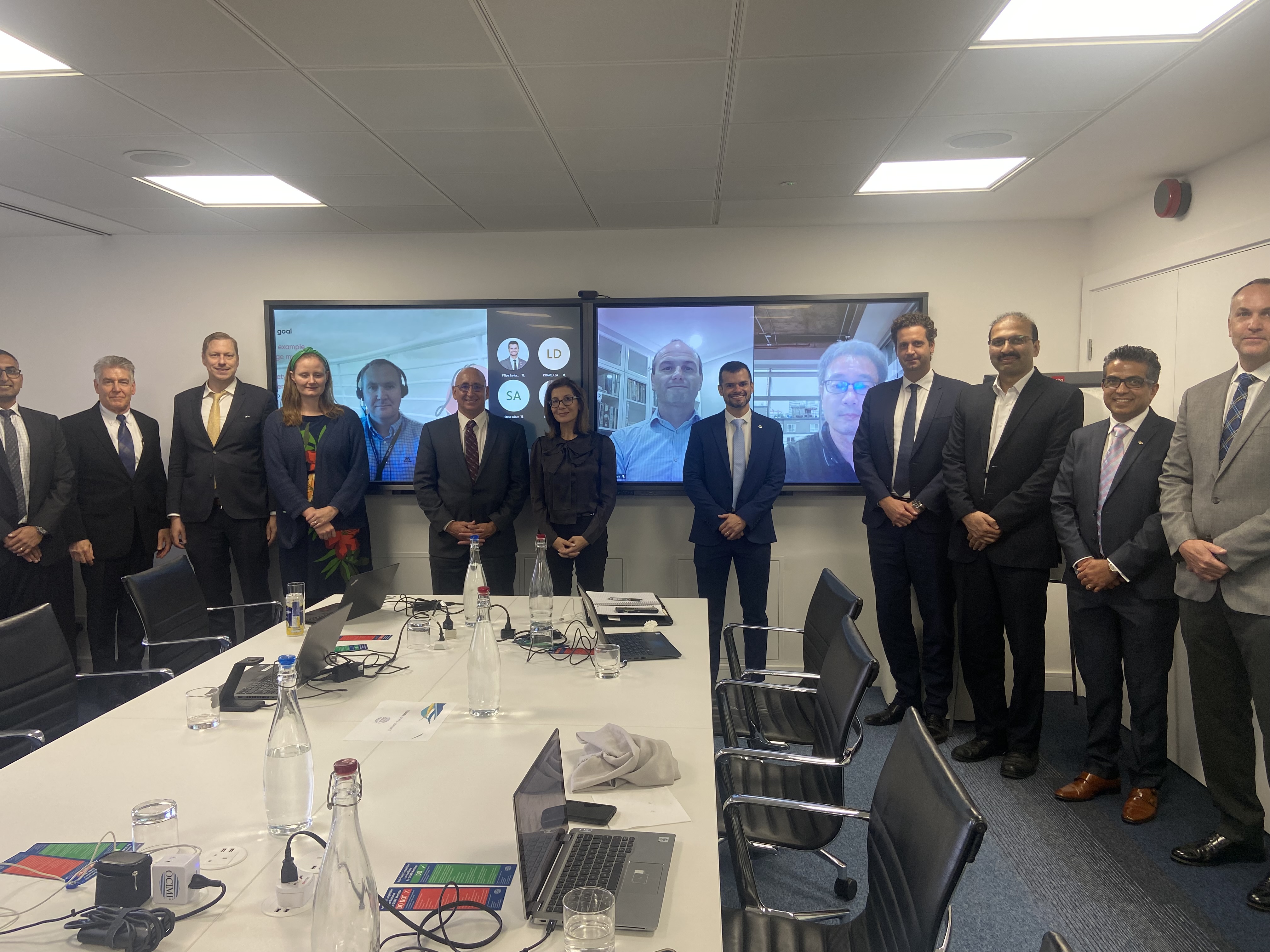 Environment Committee
5th meeting: 28–29 September (hybrid)
Chair: Sebastien Roche (TotalEnergies)
Vice-Chair: Maartje Wibrew-Forster (Shell)
Secretary: Filipe Santana (OCIMF Engineering Adviser)
Members of the Environment Committee (EC) had the opportunity to meet in person for the first time at their fifth meeting in London. The hybrid meeting was an excellent opportunity to deep-dive into the committee's actions related to OCIMF's strategic pillars, publications, advocacy, programmes, and member collaboration.

The group reviewed the status of the 2022-23 goals linked to OCIMF's Environmental Plan and deliberated new goals for the following cycle. Some relevant work items are listed below:
Topics to be addressed via position papers.
Review of EC's Terms of Reference.
Review of the bow ties related to the EC and identification of gaps.
External collaboration prioritisation.
The incorporation of the UN Sustainable Development Goals in OCIMF's roadmap.
Review of the full IMO environmental agenda and engagement prioritisation.
The group also welcomed new nominees and guests:
Eric Harrier (ConocoPhillips).
Roar Aamodt (Equinor).
Mark Aravidis (Woodside).
Ahmer Saeed (Shell and lead of Engineering Expert Group) participated as a guest.
For enquiries, contact Filipe Santana, OCIMF Engineering Adviser This email address is being protected from spambots. You need JavaScript enabled to view it..
---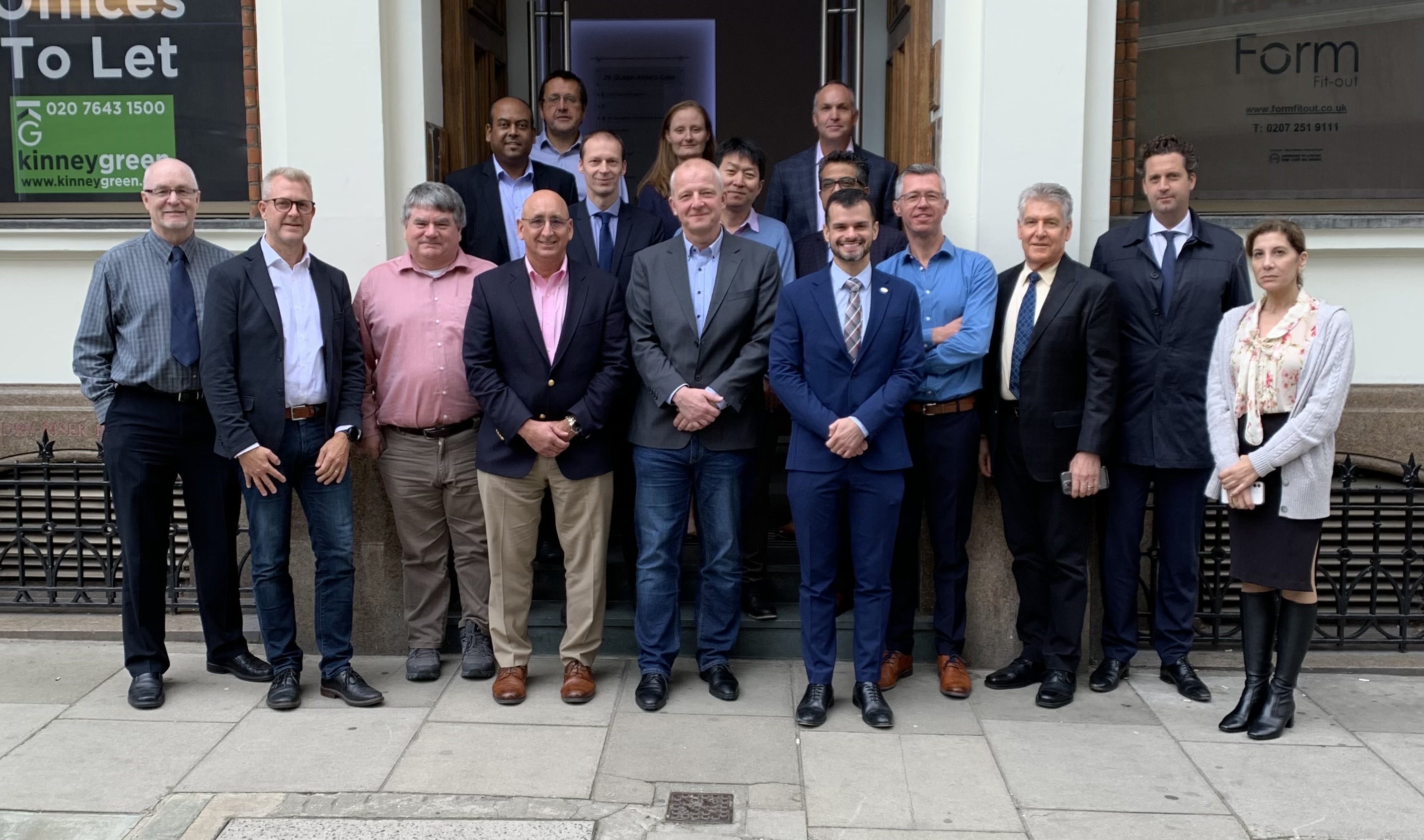 Onshore Power Supply Working Group
Chair: Jeff Bayham (ExxonMobil)
Vice-chair: Robert Bridges (TotalEnergies)
Secretary: Filipe Santana (OCIMF Engineering Adviser)
The Onshore Power Supply (OPS) Working Group met virtually for the first time on 14 September. The second meeting on 30 September was hybrid, with most members attending the OCIMF office in London. The group adopted a risk-based approach to define the table of contents of the future publication.
The group comprises subject matter experts from different industry organisations, including OCIMF, INTERTANKO, the International Association of Classification Societies (IACS), and the International Electrotechnical Commission (IEC).

The publication will detail standardised practices guidance for applying OPS alongside the berth for tankers, the terminal, and their interface. This work aims to complement existing industry guidance, which includes: 
EMSA Shore-Side Electricity Guidance to Port Authorities and Administrations. 
IMO Draft Interim Guidelines on Safe Operation of Onshore Power Supply (OPS) service in Port for Ships Engaged on International Voyages.
IEC/IEEE 80005-1:2019.
The following threats and risks will be addressed:
Compatibility with existing tankers.
Ignition sources, such as High voltage connection in the vicinity of the cargo manifold.
The effects of shore power on emergency response and egress.
Sudden loss of power.
Faults caused by voltage dip during start-up.
Cyber security threats.
Insufficient pier strength for the equipment needed.
Personnel injury while handling the heavy shore power equipment.
Electric shock.
Voltage and frequency incompatibility resulting in equipment damage.
Adverse operating conditions.
For enquiries, contact Filipe Santana, OCIMF Engineering Adviser This email address is being protected from spambots. You need JavaScript enabled to view it.
---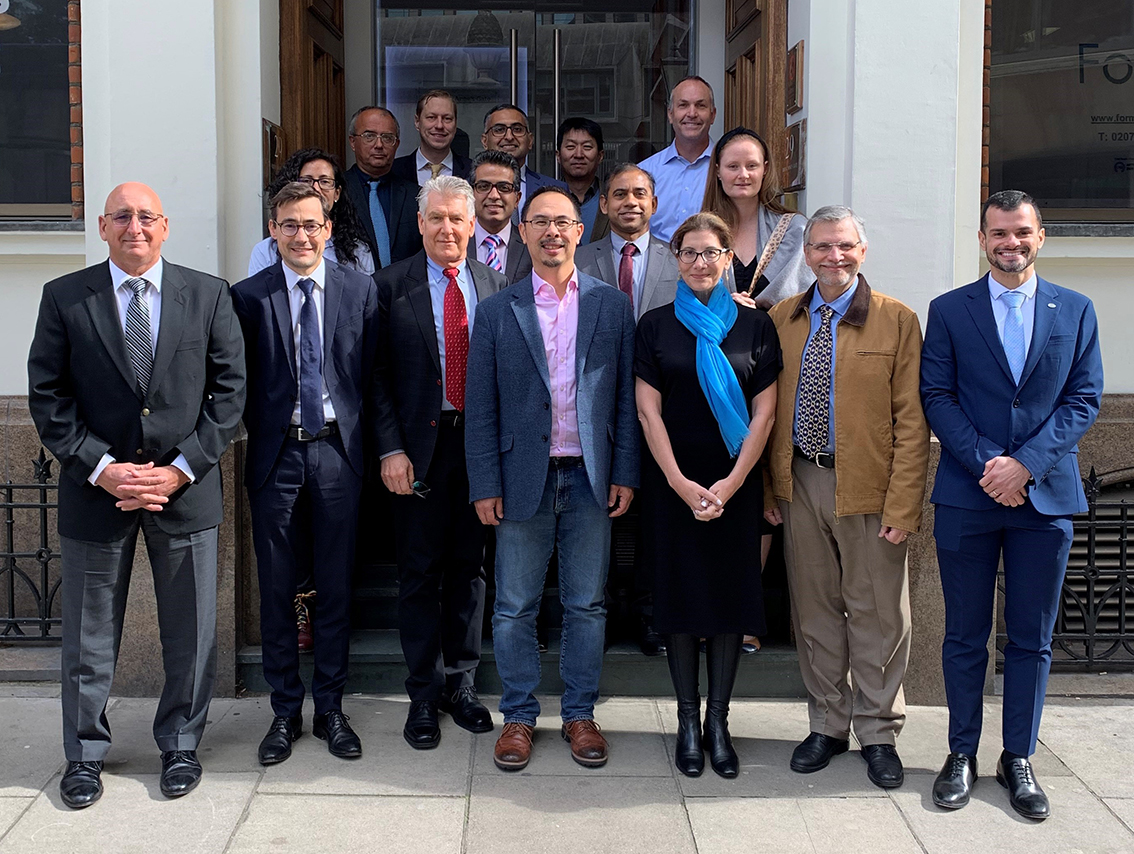 Engine Power Limitation Working Group
Chair: Maria Polakis (BP)
Vice-chair: Rohit Abrol (ADNOC)
Secretary: Filipe Santana (OCIMF Engineering Adviser)
The second Engine Power Limitation (EPL) Working Group meeting on 30 September was hybrid. Members from different organisations met to progress with developing the guide, which aims to address the HSE risks and associated best practices for reduced engine power due to energy efficiency regulations and regional speed reduction schemes.

The group conducted a risk assessment session to ensure the most relevant risks were adequately mapped. This exercise produced the guide's table of contents, and members volunteered to act as content leads.

For enquiries, contact Filipe Santana, OCIMF Engineering Adviser This email address is being protected from spambots. You need JavaScript enabled to view it..