"In this month's newsletter, you will read of other bonds being strengthened and plans being fleshed out to ensure our work is effective, agile and focused, both within OCIMF and across the industry."
---
Director's Log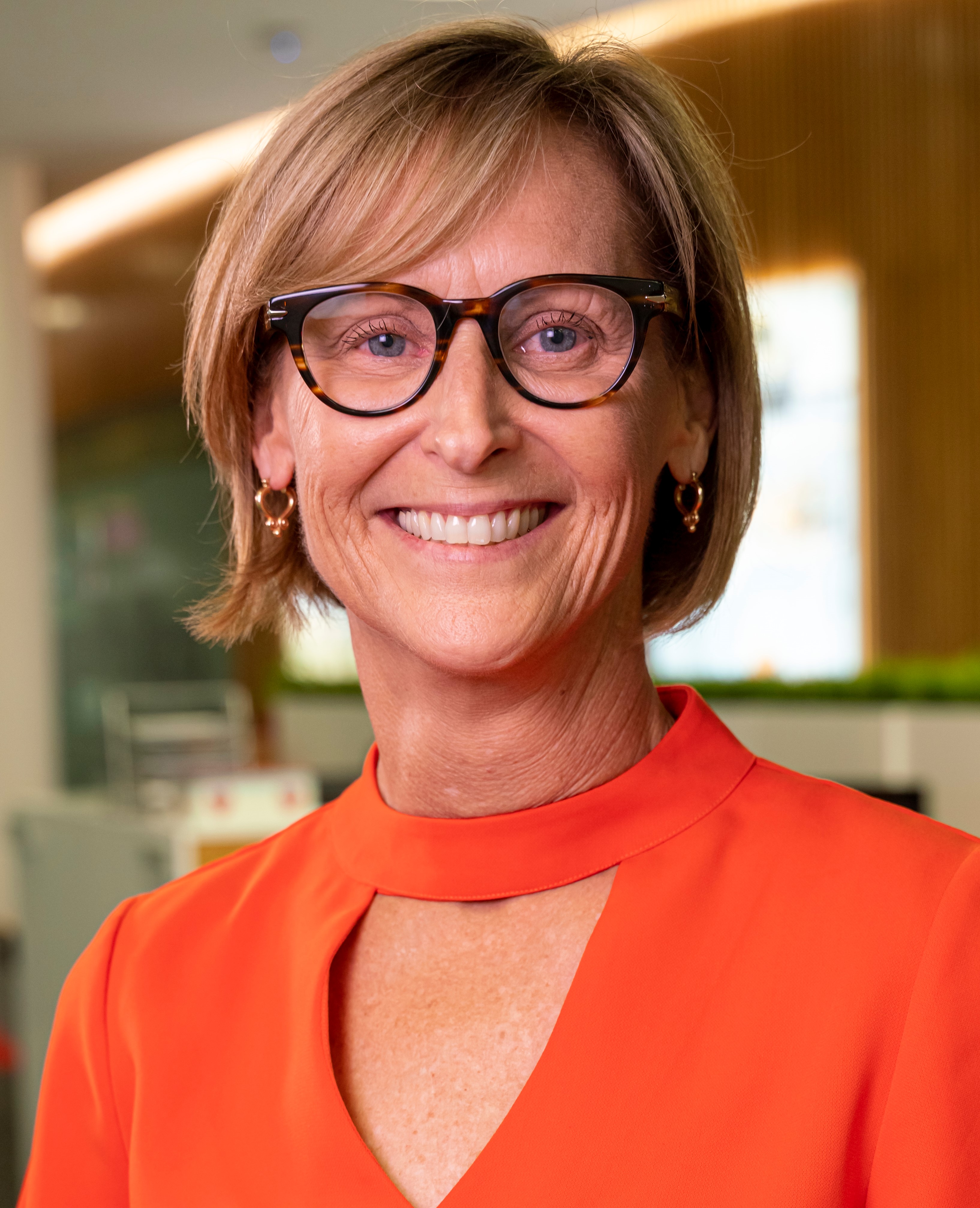 The year is flying by. With every month that passes, I reflect on how busy we are. October has been no exception.
On 4 October, I had the pleasure of representing industry associations at an exploratory meeting with the 25 Ministers of Transport representing the Maritime Organisation for West and Central Africa (MOWCA). The ministers were in London for an inaugural meeting with the IMO Secretary General to formalise a new Joint Action Plan.
 
MOWCA recognises us and our regional partners for established links with the Global Initiative for West, Central and Southern Africa (GI WACAF), whose work focuses on oil spill preparedness and response. They also recognise our collaboration with the Gulf of Guinea Shared Awareness and De-confliction group (SHADE-GOG) in our work to counter piracy. During the meeting, MOWCA requested support to address marine safety in their region, enhance learning from incidents, and help to eliminate marine pollution, including plastics. In these areas, they have no regional government-industry collaboration forum. The meeting was successful in founding another meaningful industry relationship in which OCIMF may provide a mechanism to raise standards. 
 
In this month's newsletter, you will read of other bonds being strengthened and plans being fleshed out to ensure our work is effective, agile and focused, both within OCIMF and across the industry.

Karen Davis
Director OCIMF
---
Successful OCIMF Day at SLOM Jornada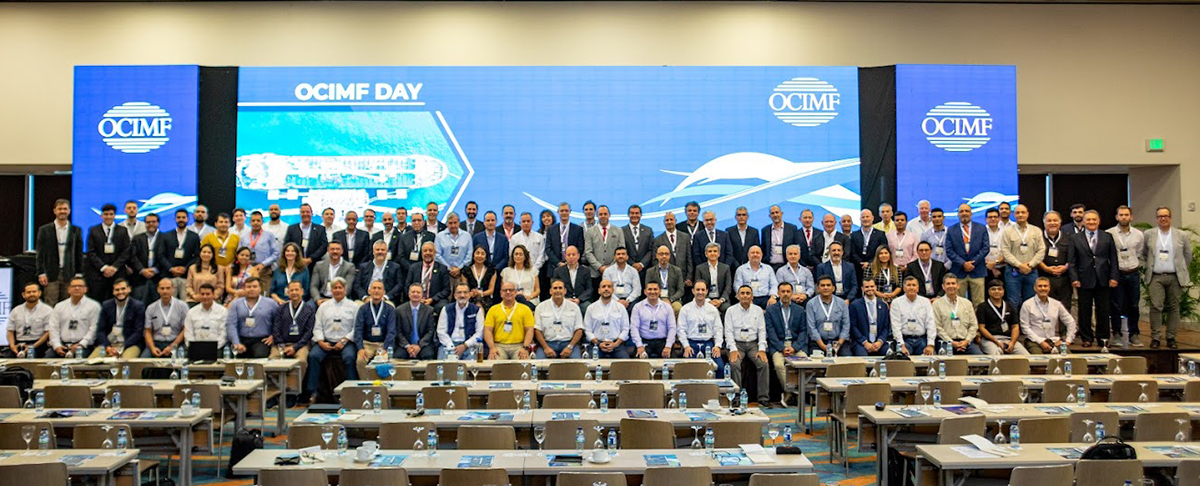 OCIMF organised an event to share its current work and future plans with the Central and South American marine community in Cartagena, Colombia on 4 October.
With the support of the Latin American Society of Marine Oil Terminals and Monobuoy Operators (SLOM), OCIMF Day was held the day before SLOM's annual Jornada conference. It was an opportunity for OCIMF to share its work, as well as the initiatives it is engaged in to meet future challenges and changing industry risk profiles. 
Representing OCIMF were Aaron Cooper, Programmes Director, Duncan Elsdon, Technical Project Manager – VIP Project, Kevin Coelho, Nautical Adviser, Ton Mol, Barge Adviser and Filipe Santana, Engineering Adviser. 
It was a well-attended event at which OCIMF spoke about its core values, refreshed mission, vision and strategy, including the new secretariat and committee structure. The agenda also included updates on publications, both new and revised, a discussion of the work ongoing with SIRE 2.0, and a demonstration and information session on the iSafe inspection tablet. We were joined by Dr Phil Belcher from INTERTANKO, who ran an informative session discussing their strategic workplan and focus areas.  
Aaron Cooper spoke as part of the panel at the opening of the SLOM Jornada the following day. This was an opportunity to reinforce OCIMF's mission, vision and strategic direction, but also to continue to engage and collaborate to address current issues and use our collective knowledge and experience to place ourselves ahead of the curve as we face future challenges. 
For enquiries, contact Filipe Santana, OCIMF Engineering Adviser This email address is being protected from spambots. You need JavaScript enabled to view it. or any of the Secretariat staff mentioned above. 
---
Global piracy hits lowest level in decades
The International Maritime Bureau (IMB) global piracy report covering the first nine months of 2022 details 90 incidents of piracy and armed robbery against ships. This is the lowest total recorded figure in three decades.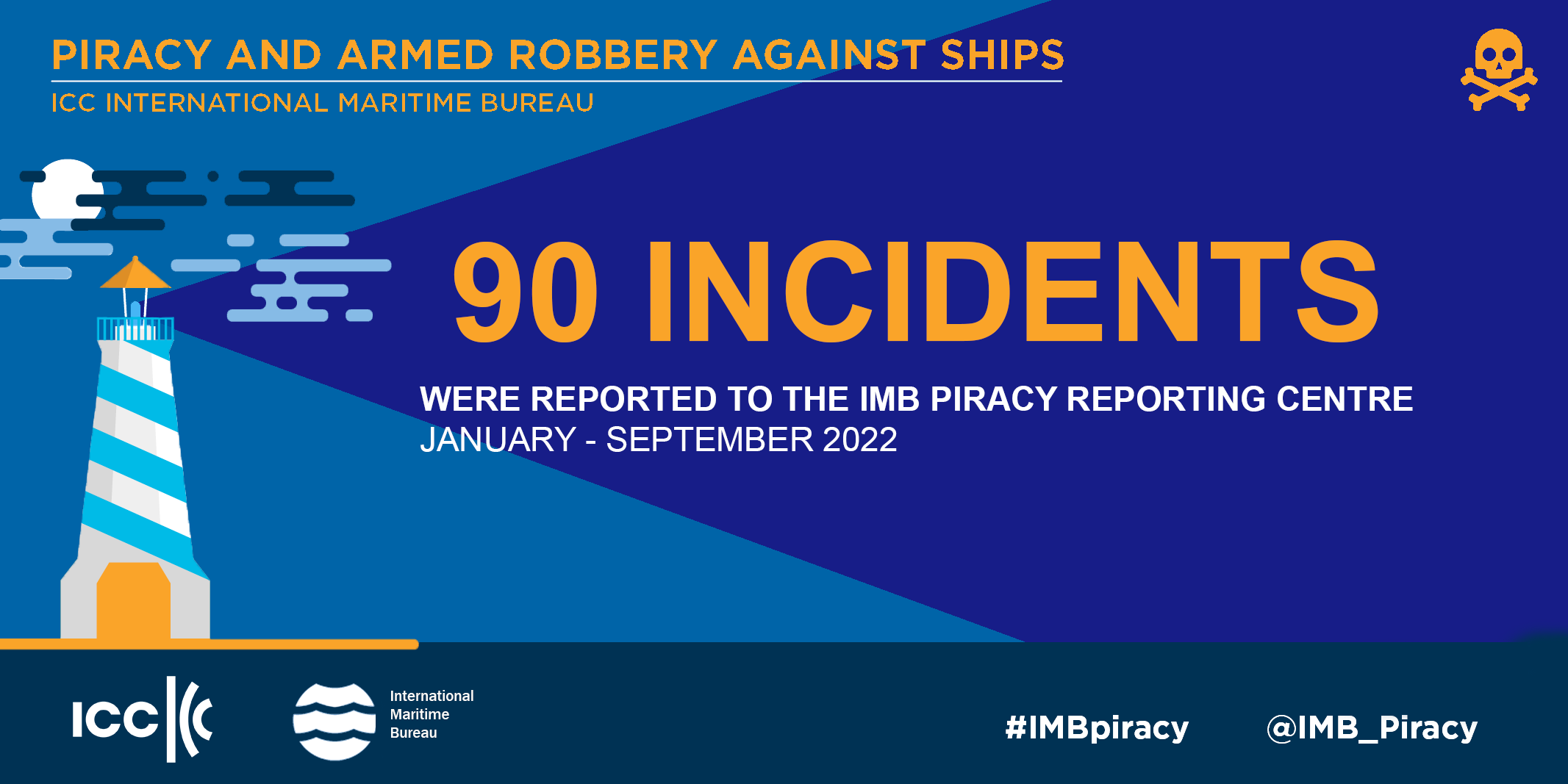 Of these 90 incidents, 13 were in the Gulf of Guinea region – compared to 27 over the same period of 2021 – signalling a significant decline in the number of reported incidents in the region off west Africa, which emerged as the world's biggest piracy hotspot in recent years. 
IMB Director Michael Howlett commended the efforts of the coastal authorities but stressed that there is no room for complacency. 
The number of incidents in the Singapore Straits continues to increase, with 31 reports in the first nine months of 2022, compared to 21 in the same period last year. Vessels underway, including several large vessels and tankers, were boarded in all reports and in most cases ship stores or properties were stolen. Weapons were reported in at least 16 incidents involving large bulk carriers and tankers. 
OCIMF urges all seafarers to remain vigilant, report any suspicious activity to the authorities and adhere to BMP guidance. 
Download the IMB Piracy report here
---
Industry meets with the Maritime Organisation for West and Central Africa 
On 4 October, OCIMF Managing Director Karen Davis represented the Industry Roundtable Association and OCIMF at a meeting with the Maritime Organisation for West and Central Africa (MOWCA).
Comprised of 25 regional ministers of transport, MOWCA was in London for a meeting with the IMO Secretary General and took the opportunity to meet with industry to scope areas for collaboration. While there are established frameworks to deal with maritime security and oil spills, maritime safety is an area for joint development. Industry welcomes the interaction and the opportunity to work with MOWCA.  
Maritime security diary 
The following maritime security events are on the horizon: 
2-11 November IMO MSC 106 
8 November IMSC Stakeholders Conference  
16-17 November SHADE 50-Indian Ocean (Bahrain) 
23 November SHADE-GOG (online) 
1-2 December G7++FOGG (Abidjan, Cote d'ivoire) 
8 December OCIMF Maritime Security Committee 05.A 
For more details contact Russell Pegg, OCIMF Security Adviser This email address is being protected from spambots. You need JavaScript enabled to view it.. 
---
Vessel hardening guidelines updated
The OCIMF information paper Guidelines to Harden Vessels has been updated and is now available for download.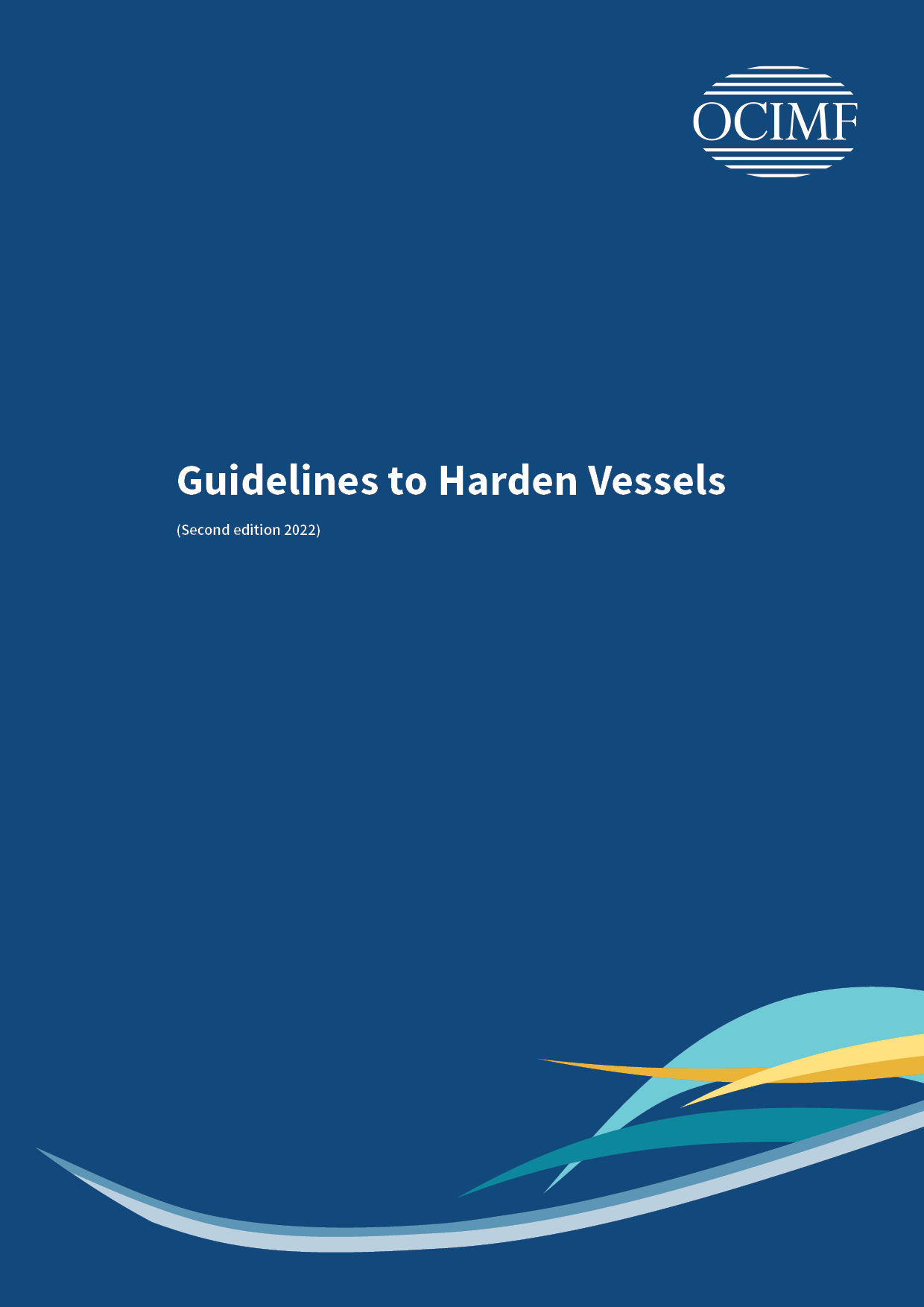 This information paper recommends a layered defence methodology to aid in the mitigation of the risks posed by identified security threats. Although the focus is on vessels when underway, measures are examined for vessels at anchor and alongside. The paper brings together best practice both on board a vessel and for owners, operators, managers, Masters, crew, naval architects and shipyards, so everyone has the tools they need to make an informed decision about security measures for their fleet.  
This new edition has been updated to align with Best Management Practice (BMP). Members should delete the old version from 2018 and download the 2nd edition.
Download Guidelines to Harden Vessels here
---
Saurabh Sachdeva joins Diversity in Maritime Taskforce

We are pleased to announce that OCIMF's P&A Director, Saurabh Sachdeva has been appointed as Chair of the Ethnicity in Maritime Network, which is part of Maritime UK's focus on diversity. Saurabh joins the chairs of the other networks and working groups to form the Diversity in Maritime Taskforce.
The taskforce was launched in May 2020, in response to UK government's flagship Maritime 2050 strategy. The programme is focused on ensuring that the future maritime workforce across the shipping, ports, services, engineering, and leisure marine industries is as diverse as possible. The full announcement can be found here and details of the taskforce can be found here.

For further queries and if you are interested in this issue, please contact Saurabh Sachdeva, This email address is being protected from spambots. You need JavaScript enabled to view it. and share your thoughts with us on how we can make this journey a success.
---
IMO Symposium looks at future energies

OCIMF attended the Second IMO Symposium on Alternative Low-and Zero-Carbon Fuels for Shipping on 21 October, where the following discussions took place: 
Overcoming barriers to global access to low-and zero-carbon marine fuels, moderated by Ms Katharine Palmer, UNFCCC Climate Champion.
Opportunities of the fuel transition for developing countries, moderated by Mr John Kautoke, Adviser, High Commissioner, Tonga.
How to accommodate a 'just and equitable' transition towards low-carbon shipping, moderated by Ms Fernanda Milicay, Minister, Permanent Representative to IMO, Argentina.
The three panels covered a variety of topics, including price considerations of alternative low- and zero-carbon marine fuels, shipping's future energy demand to 2050, fostering renewable energy production in developing countries, experiences in using low carbon fuels on land-based industries, specific opportunities for SIDs and LDCs in improving access to climate finance.

Details of the event can be found here.
 
For more information contact Abhijit Aul, OCIMF Risk and Regulatory Affairs Adviser, This email address is being protected from spambots. You need JavaScript enabled to view it..
---
OCIMF attends SIGTTO General Purposes Committee
OCIMF attended the Society of International Gas Tanker and Terminal Operators (SIGTTO) General Purposes Committee (GPC) meeting in London. SIGTTO's newly appointed CEO Ian Revell, was welcomed and he shared his vision for the organisation.
In summary, SIGTTO's environmental Sub-committee has been restructured to an independent Environmental Committee (EC). The Human Element Committee (HEC) has become a Human Factors Focus Group (HFFG) and will assist the GPC and EC on this topic. All remaining HEC projects are now moved to GPC as projects. There was an update on IMO activities and a range of SIGTTO's publications that are being worked upon, including the joint work led by OCIMF on the Jetty Maintenance and Inspection Guide, which is now in the final stages of drafting. Key publications in the pipeline also include reduction of fugitive methane emissions and safe operations of CO2.

For further details, please contact Saurabh Sachdeva, Publications and Advocacy Director, This email address is being protected from spambots. You need JavaScript enabled to view it..
---
Meeting reports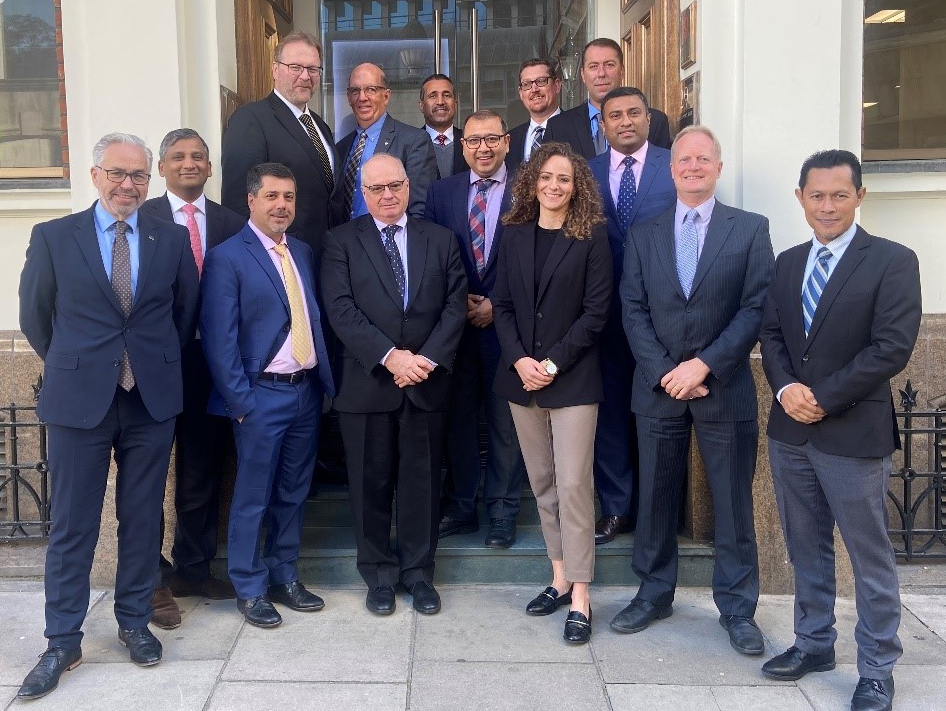 Publications and Advocacy Tankers, Barges and Terminal Interfaces Committee
5th meeting: 10-11 October (hybrid)
Chair: Aled Roberts (bp)
Vice-Chairs: Raj Shetty (ENOC) and John DeRose (Excelerate Energy)
Secretary: Saurabh Sachdeva, P&A Director
 
The Publications and Advocacy Tankers, Barges and Terminal Interfaces (P&A TBT) Committee met for its 5th meeting in London at OCIMF. The meeting discussed strategic and operational matters, including governance across the six expert groups and the development of a strategic plan of activities over the coming year. Kristel Reiling-Steeds of Platform Zero Incidents shared how they manage data on key incidents related to the inland barging sector in the EU and how to transform those learnings into actions.

Key committee discussions and decisions included:
An agreement on top priority risks for the six expert groups.
Scope and develop the Terms of Reference for a global barge guide over the coming months.
Approval of the expert groups' recommendations on publications, as per the five-year publication planning cycle. This action will result in revisions, which will be mapped against the prioritisation of risks for each expert group.
Agreement on the development of an advocacy and engagement plan, along with mapping key stakeholders and events for 2023.
Reviewed reports of all the work activities undertaken by the six expert groups: Engineering, Ship to Ship, Ship to Shore, Nautical, Barging and Structures.
Reviewed the cross-collaboration with other principal committees, for example the Programmes Committee for SIRE 2.0 and tablet roll outs, as well as updates from the Environment, Security and Human Factors functional committees.
For enquiries contact Saurabh Sachdeva, P&A Director This email address is being protected from spambots. You need JavaScript enabled to view it..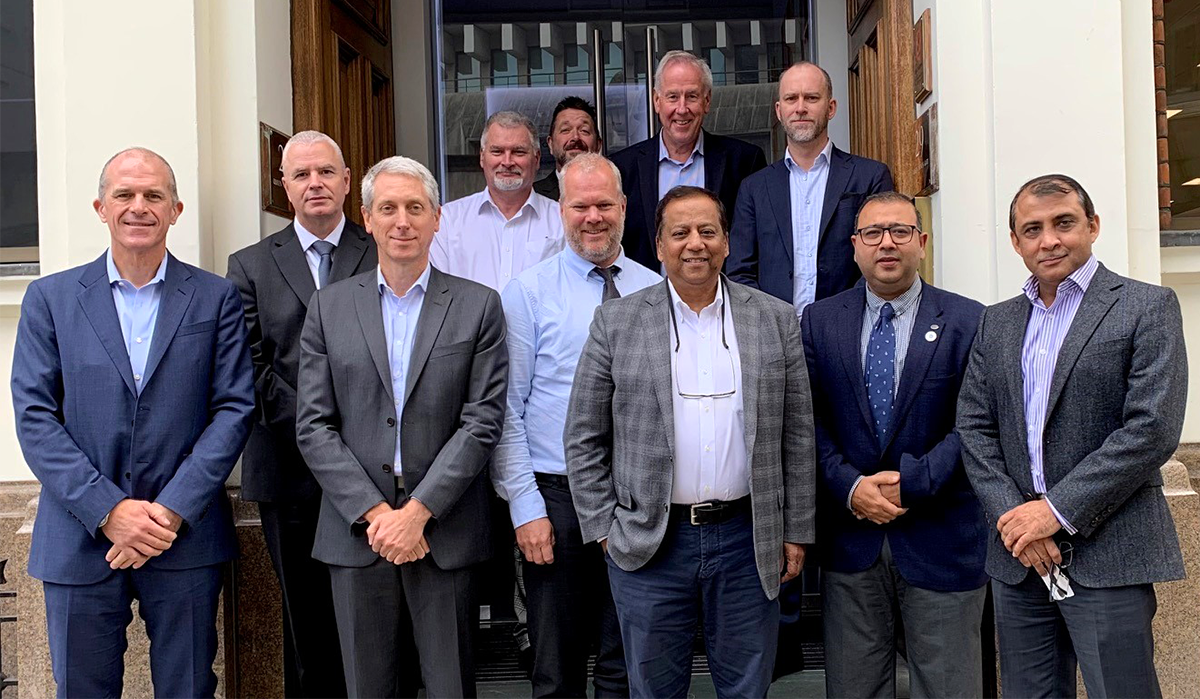 Publications and Advocacy Offshore Committee
5th meeting: 13-14 October (hybrid)
Chair: Don Davis (Chevron)
Vice-Chairs: Matthieu Bougeant (TotalEnergies) and Ash Haq (Suncor)
Secretary: Saurabh Sachdeva, P&A Director
 
The Publications and Advocacy Offshore Committee held its 5th meeting at OCIMF in London to discuss the approval of the multi-year offshore plan of activities and publications. The meeting endorsed the prioritisation of activities, based on expert group recommendations. The expert groups will now put this plan into action to address the highest priority risks over the next 12 months. The International Marine Contractors Association was also invited to present an overview of key activities. Mark Ford, their Technical Manager, shared areas of further collaboration to help strengthen safety in the offshore sector.

Key committee discussions and decisions included:
Revision of offshore publications.
Development of lifeboat safety information paper on best practices for alternative means of testing and maintenance of lifesaving appliances on offshore, fixed and/or floating installations.
Review of technical contents for Offshore Vessel Inspection Questionnaire.
Identify OCIMF's scope and remit regarding offshore use of renewable energies, by identifying key stakeholders and ways to support members' interests through best practice guidance and management of risks in this area.
Updates from the two expert groups reporting into this committee: Offshore and Floating Systems.
Identified need to develop an advocacy activity plan linked to the multi-year strategic plan of activities and key risks.
For enquiries contact Saurabh Sachdeva, P&A Director This email address is being protected from spambots. You need JavaScript enabled to view it..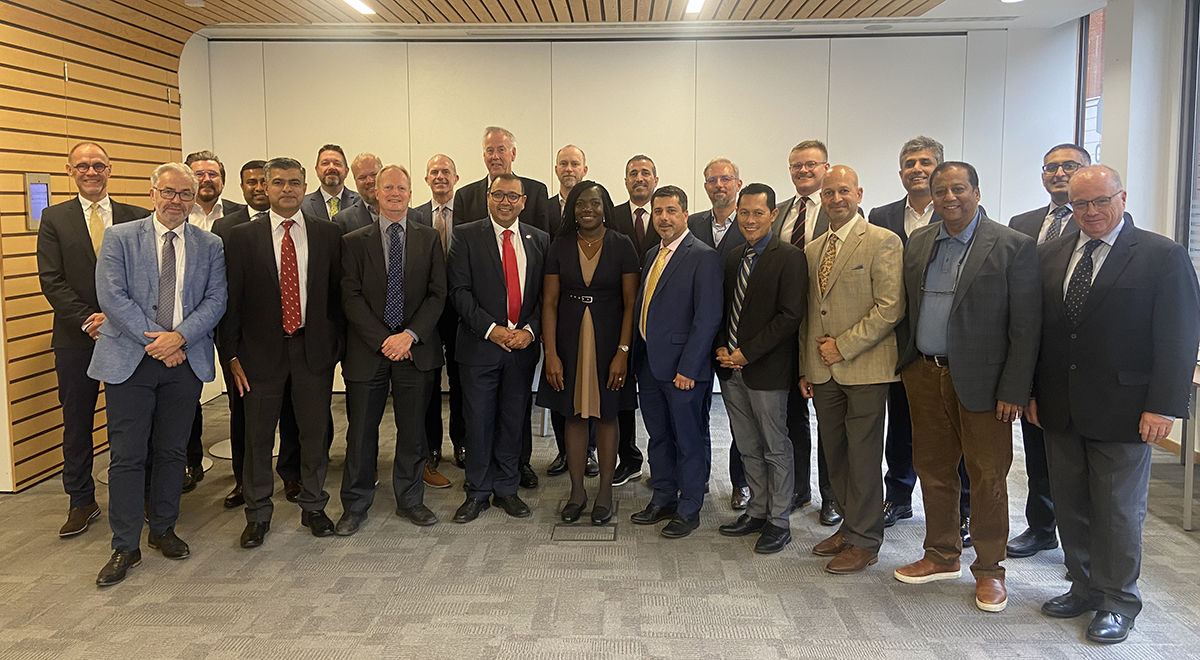 Publications and Advocacy Committee members' joint seminar
OCIMF hosted a joint seminar for those attending the Offshore and TBT committees. Key topics, speakers and discussions included:
International Tanker Owners Pollution Federation Limited (ITOPF) representatives Andrew Le Masurier and Naa Sackeyfio spoke about marine spatial planning of oil spill risks and how industry is performing. They gave insight into their research on new future fuels, and whether greener spills are easy to manage.
EU affairs adviser Nicolas Acker gave an overview of key EU regulations on energy and maritime.
Risk and Regulatory Affairs Adviser at OCIMF, Abhijit Aul, gave an overview of IMO activities and the role OCIMF plays to support risk and technical advocacy for members.
An update on SIRE 2.0 by OCIMF's Programmes Director, Aaron Cooper, and Technical Project Manager – Vessel Inspection Programme Project, Duncan Elsdon.
Manit Chander from HiLo Maritime Risk Management gave an overview of risk and how data is helping the industry.
Offshore Committee Chair, Don Davis, closed the seminar by highlighting how with evolving risks, OCIMF's new approach focussing on both risk management and advocacy will play a crucial role in supporting members deal with new issues. In the evening, there was a reception and dinner.

For further queries, please contact Saurabh Sachdeva, P&A Director, This email address is being protected from spambots. You need JavaScript enabled to view it..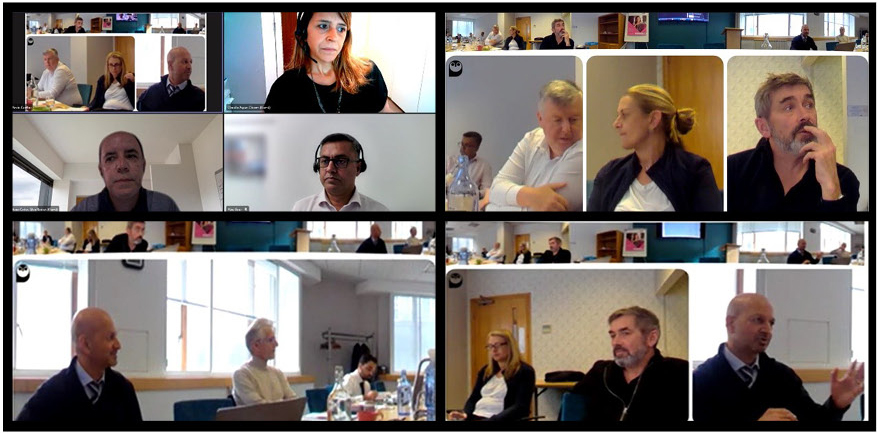 Human Factors Committee
5th meeting, 28-29 September 2022 (hybrid) 
Chair: Terry Luke (Chevron) 
Co-Chair(s): Victoria Norris (BP) and Laurent Routisseau (TotalEnergies) 
Secretary: Kevin Coelho (Nautical Adviser) 
The fifth meeting of the Human Factors Committee (HFC) was the first time that most of the team had met face-to-face, given Covid-19 travel restrictions. The meeting was held over a day and a half, with the first day allocated to reviewing work done, ongoing work and collaboration with our industry partners. The second half-day focused on planning for the year ahead. 
On the first day, OCIMF gave updates on SIRE 2.0 inspector training on human factors and the new training for operators, crew and vetters; security; OCIMF strategy and activities; and IMO topics related to human factors, including:  
Enclosed space entry. 
Diversity and women in maritime. 
The new IMO/International Labour Organisation working group to develop international guidelines on abandonment, bullying and harassment of seafarers. 
The Maritime Professional Council Summary Report on Kind Leadership (August 2022) was circulated earlier and discussed. 
Chairs and Co-Chairs of the Nautical, Ship-to-Ship and Ship-to-Shore expert groups fed back on the HFC contribution so far and what will be required in future. 
The rest of the day was dedicated to collaborative discussions with our industry partners on human factors matters, including presentations by: 
Dr Maria Carrera of the World Maritime University. 
Dr Philip Belcher from INTERTANKO. 
Garry Hallett from Intermanager (on enclosed spaces and the next steps). 
David Patraiko from the Nautical Institute. 
For further enquiries, contact Kevin Coelho, OCIMF Nautical Adviser This email address is being protected from spambots. You need JavaScript enabled to view it.. 
Next meeting: Q1 2023