"We look forward to continuing our engagement with the IMO as the implementation of the revised GHG strategy gradually unfolds."
---
Director's Log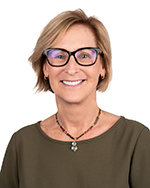 It has been an exciting few weeks at the IMO, with the adoption of a 2023 GHG reduction strategy.   
The wording of the strategy has, unsurprisingly, prompted mixed responses from the wider maritime industry, but a consensus among the 175 IMO member States on aiming for net-zero emissions by 2050 is nothing short of a remarkable achievement. For that, kudos to Secretary General Mr. Kitack Lim and his hard-working team. 
The euphoria of a revised GHG strategy was followed by the election of a new Secretary General. Mr Arsenio Dominguez, who serves as the Head of the IMO Marine Environment Division, will take office from 1 January 2024 for an initial term of four years. We look forward to continuing our engagement with the IMO as the implementation of the revised GHG strategy gradually unfolds. 
I am certain that with the constant support of our membership in the many ways you engage with OCIMF, we will continue to find innovative ways to keep improving safety in our industry. 
I would also like to extend congratulations to the World Maritime University on its 40th anniversary. You can read more about the event to commemorate this milestone below.  
I'd like to sign off with a big thank you to our members – you are the cornerstone of what OCIMF stands for. 

Karen Davis
Director OCIMF
---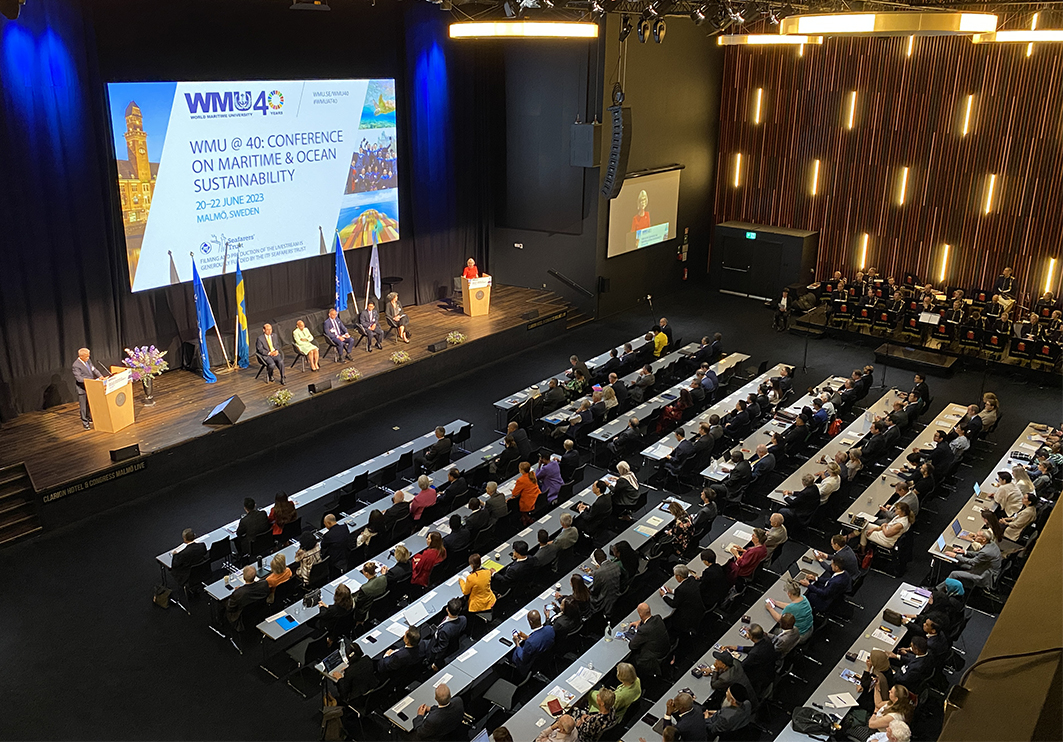 Participants and panellists at the World Maritime University 40th anniversary conference.
WMU @ 40 Conference on Maritime and Ocean Sustainability
OCIMF was well-represented at the World Maritime University (WMU) 40th anniversary event and international conference in Malmö, Sweden in June. The main theme of the conference was ocean sustainability and how deeply it is intertwined with the safety of shipping, training, and maintaining high safety, security and environmental standards. 
OCIMF and the WMU have a Memorandum of Understanding to strengthen our collaborative work in the field of human factors in safety and incident investigation and to support the IMO's drive for maritime decarbonisation. OCIMF was represented at the conference by Managing Director Karen Davis, Publications and Advocacy Director Saurabh Sachdeva and Engineering Adviser Filipe Santana. 
The event covered a wide range of topics, from safety to sustainability, with panels and presentations from government ministers, ambassadors, shipping industry representatives and UN agencies. WMU alumni, many of whom have gone on to prominent roles in industry, government and international bodies, were also present in strength to celebrate this milestone.  
The event was inaugurated by the Secretary General of the IMO, Kitack Lim. OCIMF took the opportunity to welcome the incoming President of the WMU, Professor Maximo Mejia, and thank the outgoing President, Dr. Cleopatra Doumbia-Henry. Karen Davis presented on the panel 'Transitioning to zero emission shipping', alongside the incoming IMO Secretary General, Arsenio Dominguez.
---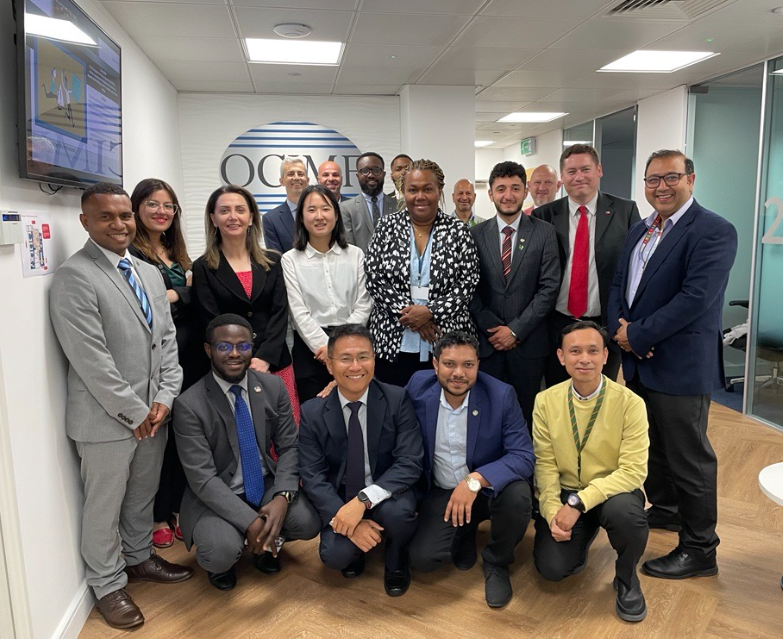 WMU Postgraduate students meet Secretariat staff at OCIMF's London office.
OCIMF

 

hosts World Maritime University students

OCIMF was very pleased to host a group of Master's students, studying for postgraduate qualifications at the World Maritime University (WMU). 

The students attended OCIMF's offices in July, where they were presented with an overview of key OCIMF business activities and the role we play globally in promoting safe transportation of hydrocarbons across the tankers, inland barges, terminals, and offshore sectors. Publications and Advocacy Director Saurabh Sachdeva explained OCIMF's role as an Observer at the IMO since 1971, the importance of managing risks for members by developing sound technical publications, and OCIMF's revised strategy to embed the management of a risk-based approach.

The meeting was supported by Governance and Performance Manager Steve Alder, Nautical Adviser Kevin Coelho, and Programmes Technical Manager Fahmi Tarmizi. It was a great opportunity to showcase OCIMF's work and to support the next generation of leaders for the maritime sector. 

For further information, please contact Saurabh Sachdeva, Publications and Advocacy Director, saurabh.sachdeva@ocimf.org.  
---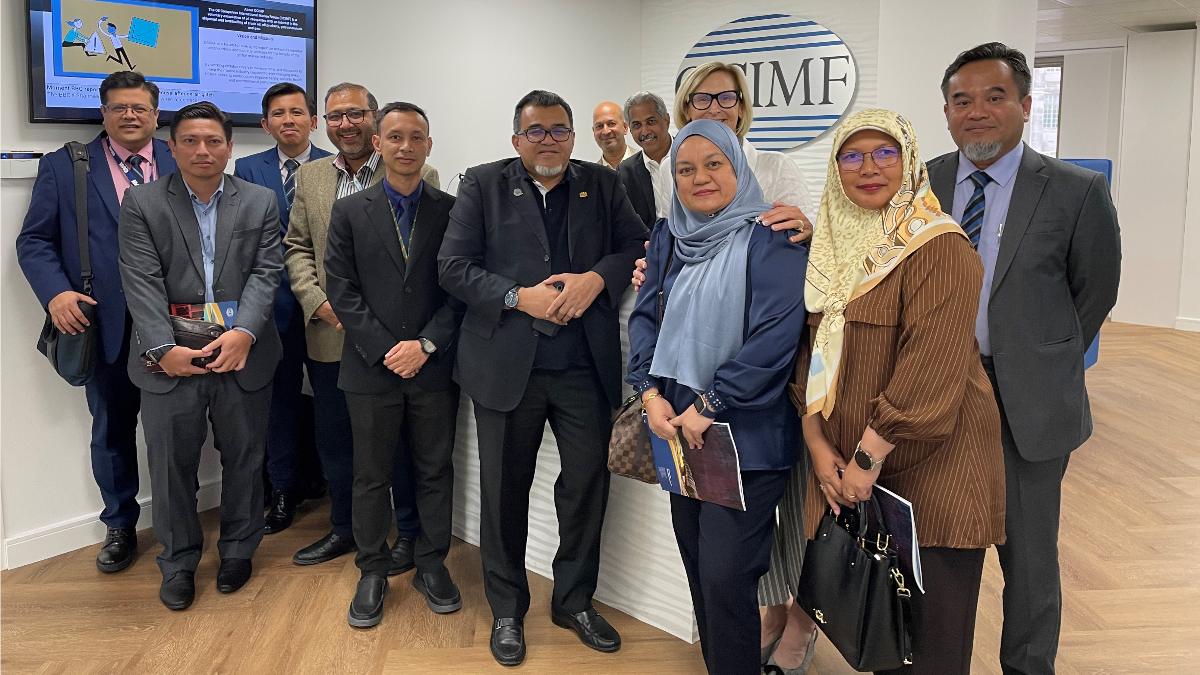 Malaysian Ministerial delegation visits
OCIMF
OCIMF hosted the Malaysian Deputy Minister of Transport, Datuk Haji Hasbi Bin Haji Habibollah, and his delegation, who were in London to attend the IMO Council session in July. 
Accompanying His Excellency Hasbi Habibollah were Capt. Abdul Samad Shaik Osman (Deputy Director General, Malaysia Marine Department), Capt. K. Subramaniam (President, International Association of Ports and Harbours and General Manager, Port Klang Authority), Monaliza Suhaimi (General Manager, Johor Port Authority), Rudy Andrew Jayaraj (CEO, P&I Malaysia), representatives of Port Authorities and Ministry of Transport, Malaysia. 
OCIMF Managing Director Karen Davis and the team, including Publications and Advocacy Director Saurabh Sachdeva, Security Adviser Russell Pegg, Nautical Adviser Kevin Coelho, and Programmes Technical Manager Fahmi Tarmizi, joined in a productive conversation about current events and OCIMF work priorities. This meeting was an opportunity to engage in face-to-face dialogue, at a high level, on important issues covering environment, safety, and security in the region. Collaboration opportunities were found to further support safe ship-to-ship operations in Malaysian waters and outside the Exclusive Economic Zone. OCIMF shared that work to revise the Ship-to-Ship Transfer Guide has begun.  
The discussion also touched upon various aspects of security, piracy and safety risks for tankers and personnel transiting the Malacca Straits and surrounding waters. The delegation shared that Malaysian authorities are now providing full pilotage services for the Malacca Straits to strengthen the navigational safety of transiting vessels. OCIMF was encouraged to note this positive development.  
We thank Deputy Minister Hasbi and his delegation for meeting with us. We will maintain this relationship and share our responsibility to promote the use of best practices in this important region. 
For further information, please contact Saurabh Sachdeva, Publications and Advocacy Director, saurabh.sachdeva@ocimf.org. 
---
OCIMF

 

and IOGP collaboration

OCIMF and the International Association of Oil and Gas Producers (IOGP) met to discuss common areas of activity, following the signing of a Memorandum of Understanding earlier this year. 

Steve Norton, IOGP Health, Safety, Security and Wells Director, kindly hosted OCIMF's Publications and Advocacy Director Saurabh Sachdeva and Offshore Adviser Graham Coles at IOGP's London offices on 4 July. A broad range of topics were discussed and updates given on common areas of activity, including life saving apparatus on fixed/floating installations, geophysical marine operations, management of attending vessels and human factors. Further discussion was held on standardisation of industry best practices and possibilities for future IOGP/OCIMF collaborations.  

This was a productive meeting that reinforced OCIMF's commitment to strengthen key industry relationships and continue to identify and manage offshore marine risks. As part of our continued collaboration, the Offshore Adviser plans to attend the forthcoming IOGP Diving Operations Sub-Committee meeting in Paris, scheduled for September and OCIMF was also invited to attend their HSE Committee meeting, scheduled for October in Indonesia.  

For more information, please contact Graham Coles, Offshore Adviser, graham.coles@ocimf.org.

---
IMO awards
OCIMF would like to congratulate United States Coast Guard search and rescue officer Caleb Halle, winner of the IMO 2023 Award for Exceptional Bravery at Sea. Caleb showed exceptional bravery and determination during the rescue of seven crew members on tugboat Legacy in January 2023. 
We also extend congratulations to Ms Anneliese Jost of Germany, winner of the International Maritime Prize for 2022. The International Maritime Prize is awarded every year to an individual or organisation considered to have made significant contributions to the work of the IMO. Ms Jost was selected for her contribution towards achieving the objectives of the IMO, particularly in the area of maritime safety. Ms. Jost led the German delegation to the IMO for many years until her retirement in January 2023. During that time, she supported various IMO and industry bodies as a technical expert and Chair thereby facilitating the development of IMO regulations on important maritime safety matters.  
The 2023 IMO Awards Ceremony is scheduled to take place on Monday 27 November 2023, on the opening day of the IMO 33rd Assembly. 
---
International Maritime Bureau raises piracy concerns 
The International Chamber of Commerce's International Maritime Bureau (IMB) has raised concern about the resurgence of reported incidents in the Gulf of Guinea waters and the increase in incidents in the Singapore Straits in its mid-year report for 2023, released on 11 July.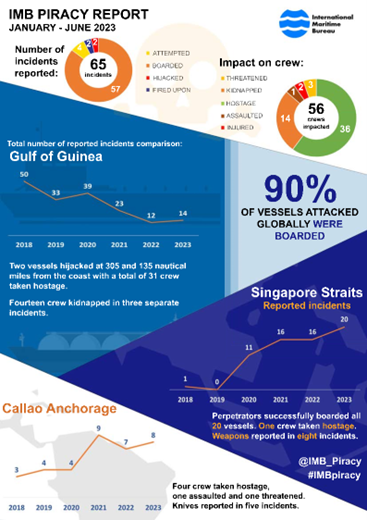 Sixty-five incidents of piracy and armed robbery against ships were recorded in the first half of 2023, an increase from 58 incidents for the same period in 2022. Of the 65 incidents reported, 57 vessels were boarded, four had attempted attacks, two were hijacked and two were fired upon. Perpetrators successfully boarded 90% of targeted vessels. Violence towards crew continues with 36 taken hostage, 14 kidnapped, three threatened, two injured and one assaulted. IMB Director Michael Howlett said: "The resurgence in reported incidents including hostage situations and crew kidnappings in the Gulf of Guinea waters is concerning. The IMB calls for continued, robust regional and international naval presence as a deterrent to address these crimes."  
The full report can be downloaded here.
For more information contact Russell Pegg, OCIMF Security Adviser, russell.pegg@ocimf.org.

---
OCIMF

 

Day 2023

OCIMF is hosting this one-day invitation-only event in London on 11 September 2023, during London International Shipping Week.

The event is a good opportunity for OCIMF members to find out more about OCIMF's strategic activities and external collaboration. The morning session will focus on OCIMF's publications and advocacy activities. While the afternoon's panel session on SIRE 2.0 will offer perspectives on this new inspection regime from OCIMF, owners, operators, and inspectors. OCIMF's leadership team and secretariat will be presenting and on-hand to answer questions during interactive sessions.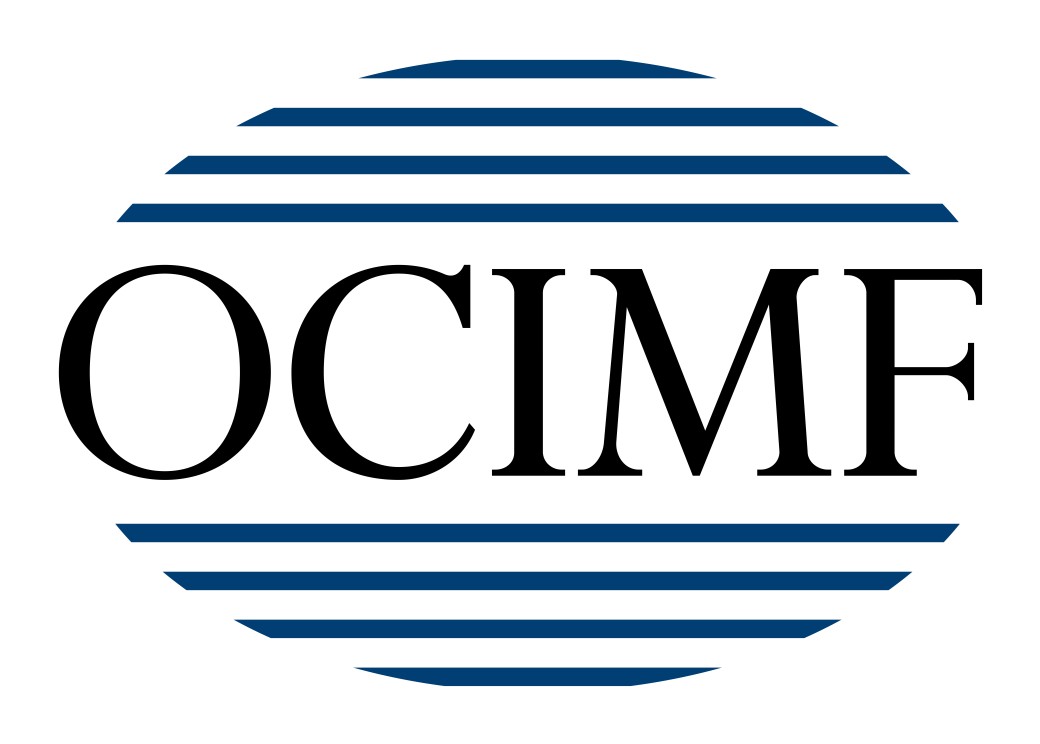 A keynote speech on energy transition will be delivered by Dr. Nick Wayth, CEO of Energy Institute. Other guest speakers will be representatives from the offshore renewables industry and OCIMF member companies. They will share their technical insights and developments within hydrogen and alternative fuels in maritime. Guests can network throughout the day and continue during the evening reception, which will bring the day's event to a close.
---
New SIRE 2.0 documentation
OCIMF's Vessel Inspection Project (VIP) team has published the following documents:
SIRE 2.0 – Conditions of Participation, Policies and Procedures

SIRE 2.0 Document Guidance Table

Tablet Comfort Guide 

(of particular interest to SIRE 2.0 inspectors and can be read alongside the more detailed guide, SIRE 2.0 Ergonomic Guidance for using an Inspection Tablet) 
These documents can be downloaded from https://www.ocimf.org/programmes/sire-2-0  All programme users should review the documents to ensure familiarisation and readiness for the transition to SIRE 2.0.
Download SIRE 2.0 document here
---
Tanker Accident Database update
The decision has been made by OCIMF and INTERTANKO to discontinue the Tanker Accident Database.
As the industry landscape evolves, we feel that there is an opportunity to evaluate more comprehensive and dynamic systems that can effectively address the industries changing risk profile. This in turn will help us to develop more targeted industry guidance, best practices, and safety initiatives.
We appreciate all those who have participated in the programme over the past few years. Following the Data Protection approach outlined on the site, the data protection methods have been applied for those who submitted incidents details to ensure that only anonymised data has been available or will be retained.  All original source data captured in the Data Collection area will be deleted from the system and the anonymised data will be archived.
OCIMF and INTERTANKO remain committed to working together to further enhance safety and operational excellence in the tanker industry. We look forward to your continued partnership and support.
---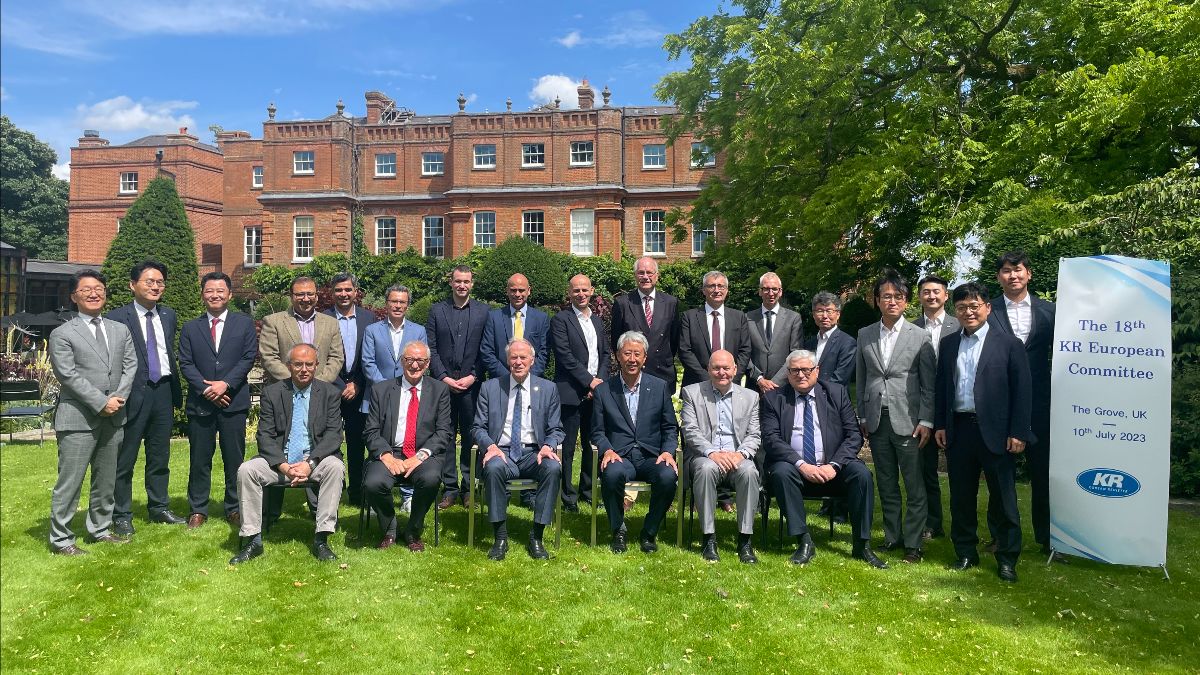 Korean Register European Committee meeting
The 18th annual meeting of the Korean Register European Committee took place in the UK on 10 July. It brought together industry representatives to discuss a broad range of issues affecting shipping.
OCIMF Publications and Advocacy Director Saurabh Sachdeva joined attendees from Korean Register, International Chamber of Shipping, INTERTANKO, BIMCO, Intercargo, International Union of Marine Insurance and others to discuss research on decarbonisation, design standards for new vessels, safety and deployment of new fuels and application of Emissions Trading System in EU waters. OCIMF shared updates on current work on publications and advocacy, as well as the progress of SIRE 2.0.  
Members can access some of the presentations given on the day through the Members' portal here.  
For further information, please contact Saurabh Sachdeva, Publications and Advocacy Director, saurabh.sachdeva@ocimf.org.   
---
International Maritime Statistics Forum Annual Meeting 
Industry representatives gathered in London on 10–11 May for the International Maritime Statistics Forum (IMSF) 50th anniversary meeting. 
The IMSF promotes harmonisation and improvement in quality of statistics in the maritime sector, which helps in the development of industry standards. Saurabh Sachdeva, Publications and Advocacy Director, presented OCIMF's risk-based approach to safety and how its new strategy supports the effective management of risks for its membership. Other presentations included an update on the uptake of low carbon fuels, valuing ships in the current changing regulatory landscape, and data collection approaches in the industry.  
For further information, please contact Saurabh Sachdeva, Publications and Advocacy Director, saurabh.sachdeva@ocimf.org. 
---
Meeting reports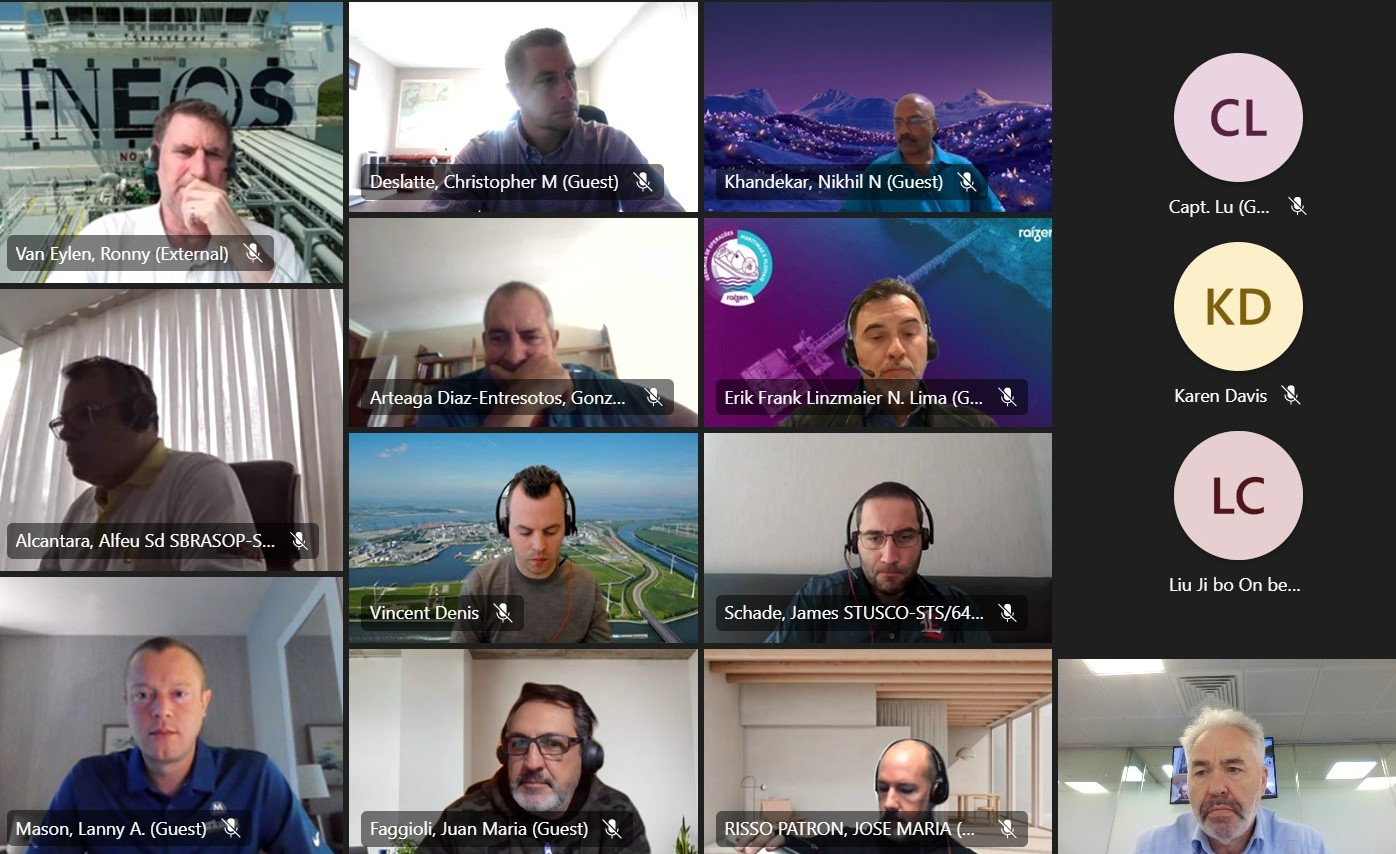 Barge Expert Group
9th meeting: 19 July 2023 (London and virtual) Lead: Bjorn Ternoey (Total Energies) Secretary: Ton Mol (OCIMF Barge Adviser)  The Barge Expert Group (BEG) held its second meeting this year. There was good attendance and active discussions and updates on ongoing projects.  The translation of the International Safety Guide for Inland Navigation Tank-Barges and Terminals, 2nd edition (ISGINTT 2) into Spanish, Portuguese and Chinese is underway, and the information paper Recommendation for converting Inland Tank-Barges from Open to Closed Cargo Operations in the South and Central America Region has been handed over to the Publications team for review. The leads of the four Regional Barge Meetings (EU, Asia, South and Central America and North America) gave updates from the meetings held this year. The group also discussed work and planning for the revision of the Barge Inspection Questionnaire (BIQ) and Barge Particulars Questionnaire (BPQ) for South and Central America and North America, as well as the new BIQ and BPQ for China.  For enquiries, contact Ton Mol, OCIMF Barge Adviser, This email address is being protected from spambots. You need JavaScript enabled to view it.. 
---
Environment Committee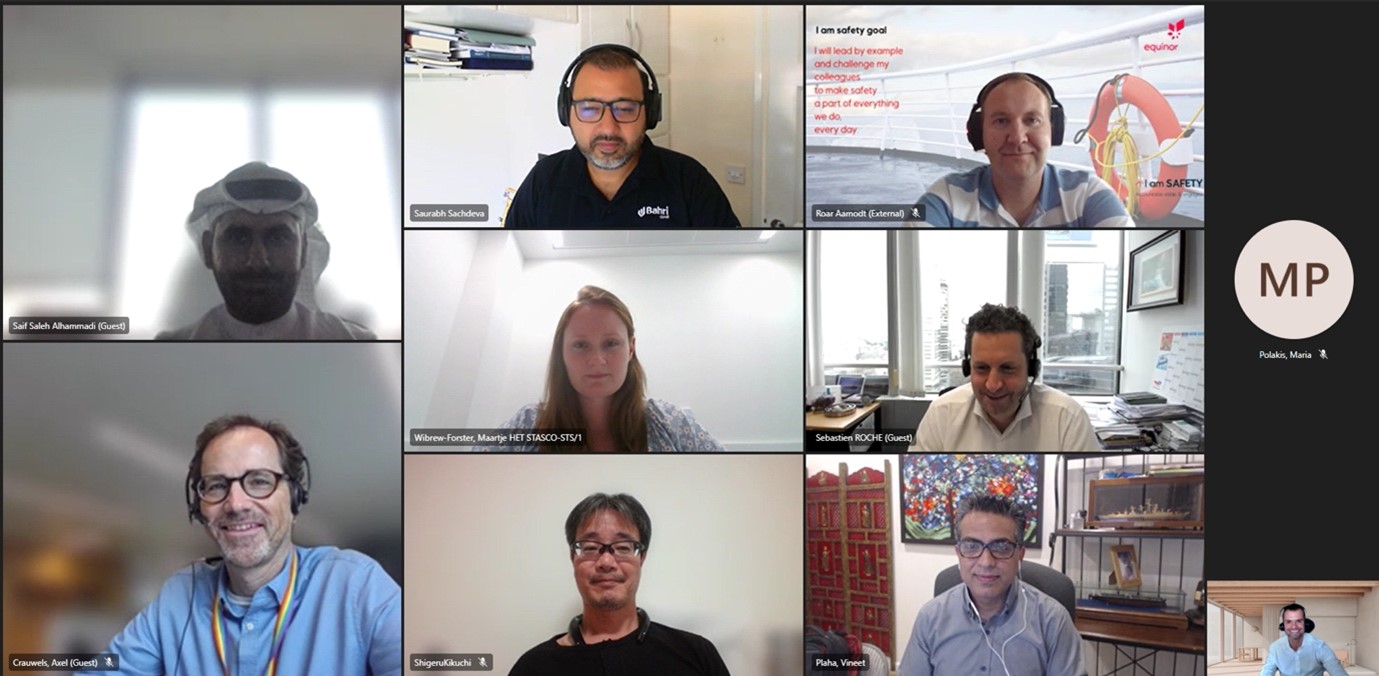 Intersessional: 22 June 2023 (Virtual)Chair: Sebastien Roche (TotalEnergies)Vice-chair: Maartje Wibrew-Forster (Shell)Secretary: Filipe Santana (OCIMF) During the intersession period, the Environment Committee (EC) met to follow up on the status of the environmental targets for 2023–2024. Updates were discussed on EC initiatives related to the four OCIMF strategic pillars of publications, programmes, advocacy, and member collaboration. The group discussed the progress of the following goals, among others:
Information paper on the use of Onshore Power Supply.

Information paper on the risks associated with shaft/engine power limitation.

Information paper on Emissions Capture and Control.

Strategic items for IMO ISWG-GHG 15 and MEPC 80 meetings.
The group will meet once more before the next face-to-face meeting in London.Next meeting: 25 August 2023 (Virtual) For enquiries, contact Filipe Santana, OCIMF Engineering Adviser, filipe.santana@ocimf.org.
---
Structures Expert Group
Intersessional: 14 and 21 July 2023 (virtual)Lead: Jeff Bayham (ExxonMobil)Co-lead: Gerard Spaan (Shell)Secretary: Filipe Santana (OCIMF Engineering Adviser) The recent Structures Expert Group (SEG) meetings focused on reviewing and updating threats and barriers of the OCIMF bow ties, which help identify and manage critical safety risks. The bow ties assist OCIMF in fostering best practices, upholding standardised regulation enforcement, and formulating technical content for programmes, thus promoting a safer marine environment. In addition, after a remarkable four-year tenure, our Rabinder Manku (BP) has stepped down from his SEG Lead role. During his tenure, he demonstrated an unwavering commitment and inspiring leadership, which has undoubtedly left an indelible mark on our group. His leadership guided the group towards numerous achievements, and his remarkable contributions will be treasured. Fortunately, Rabinder will remain an SEG member. On another note, the SEG wholeheartedly welcomed Jeff Bayham (ExxonMobil) as the new Lead, confident that his unique capabilities will steer the SEG towards continued success and progress. For enquiries, contact Filipe Santana, OCIMF Engineering Adviser, filipe.santana@ocimf.org.
---

Ship to Shore Interfaces Expert Group
8th meeting: 18 July 2023 (virtual)Lead: Anne Beverwijk (Shell)Co-lead: Mohammed Majdali (Aramco)Secretary: Kevin Coelho (Nautical Adviser)   The Ship to Shore Interfaces Expert Group (SSEG) met virtually to discuss various agenda items, including those listed below:
The EG welcomed a new member to the SSEG, Neel Sud from Santos.

The Communities of Practice (CoP) Champion updated the team on the topics of discussion and the level of engagement. Members are encouraged to use this platform to share and learn from each other. Feedback is encouraged.

The Secretary and Lead welcomed two invited guest speakers:

Matthew Williams (Secretary General from IMPA) presented and spoke on safety (Pilot Transfer Arrangements); technology (Emerging Conflicts and operational risk management) and sustainability (availability of power during manoeuvring).

Ben Van Scherpenzeel (Port of Rotterdam/IHMA) presented on the International Task Force on Port Call Optimization, touching upon port call data, Port and Terminal Info books, 

OCIMF

 MTIS.

MIS presented latest data on the MTIS platform, showing a slow increase in the number of berths and terminals being registered. The chair encouraged the team to continue promoting the use of MTIS within their organisations and with their terminal stakeholders.

There will be a core working group to conduct a high-level review of two documents: Manning at Conventional Marine Terminals and Marine Terminal Management and Self-Assessment.
Next meeting: November 2023 – TBC (virtual/face to face if working on documents). For enquiries, contact Kevin Coelho, OCIMF Nautical Adviser, kevin.coelho@ocimf.org.
---

Nautical Expert Group
8th meeting: 24 July 2023 (virtual)Lead: Nitin Malik (Chevron)Co-lead: Ken Fernandes (Cepsa)Secretary: Kevin Coelho (Nautical Adviser)   The Nautical Expert Group (NEG) met virtually to discuss various agenda items, including the following:
The Lead and Secretary thanked co-lead Ola Olubowale from Viva Energy who has stepped down from this position and Dario Pasquini who stepped down as Communities of Practice (CoP) Champion. The Secretary will request a new co-lead and possibly more than one CoP Champion.

Guest speakers Tor Raviv and Tal Sella from ORCA AI introduced their digital lookout system.

Progress made with the team's own research on Danish Strait transits after this topic was raised at a Principal Committee meeting. The team now awaits a reply from the Danish Maritime Authority.

The Lead briefed the group on the overall strategy for the NEG on its short- and medium-term plans.

The Co-Lead briefed the group on risks associated with Engine Power Limitation, while the Secretary outlined the Environment Committee's work on shore power requirements and emissions capture and control technology.

The Risk and Regulatory Affairs Adviser briefed the team on topics of interest at the IMO.
Next meeting: February 2024. Intersessional tentatively scheduled for November or December 2023.   For enquiries, contact Kevin Coelho, OCIMF Nautical Adviser, kevin.coelho@ocimf.org.
---
IMO news
Secretary General election 
Mr Arsenio Antonio Dominguez Velasco was elected as the Secretary General of the IMO for an initial four-year term and takes over from Mr Kitack Lim from 1 January 2024 upon appointment by the 33rd session of the IMO Assembly. Mr Dominguez currently serves as Director of IMO's Marine Environment Division. 
129th session of the IMO Council 
The 129th session of the IMO Council (C 129) took place from 17–21 July and covered items typically procedural in nature, including those relating to the strategic plan of the IMO for the six-year period beginning 2024. The plan incorporates the strategic directions measurable by defined performance indicators, that the organisation will focus on for the period from 2024 to 2029. The following were approved-in-principle by C 129: 
SD1 - Ensure implementation of IMO instruments supported by capacity development. 

SD2 - Integrate new, emerging and advancing technologies in the regulatory framework. 

SD 3 - Respond to climate change and reduce greenhouse gas emissions from international shipping. 

SD 4 - Continue to engage in ocean governance. 

SD 5 - Enhance global facilitation, supply chain resilience and security of international trade. 

SD 6 - Address the human element. 

SD 7 - Ensure the regulatory effectiveness of international shipping. 

SD 8 - Ensure organisational (IMO) effectiveness. 
The draft strategic plan, once finalised, will be adopted by the IMO Assembly during its 33rd session in December 2023.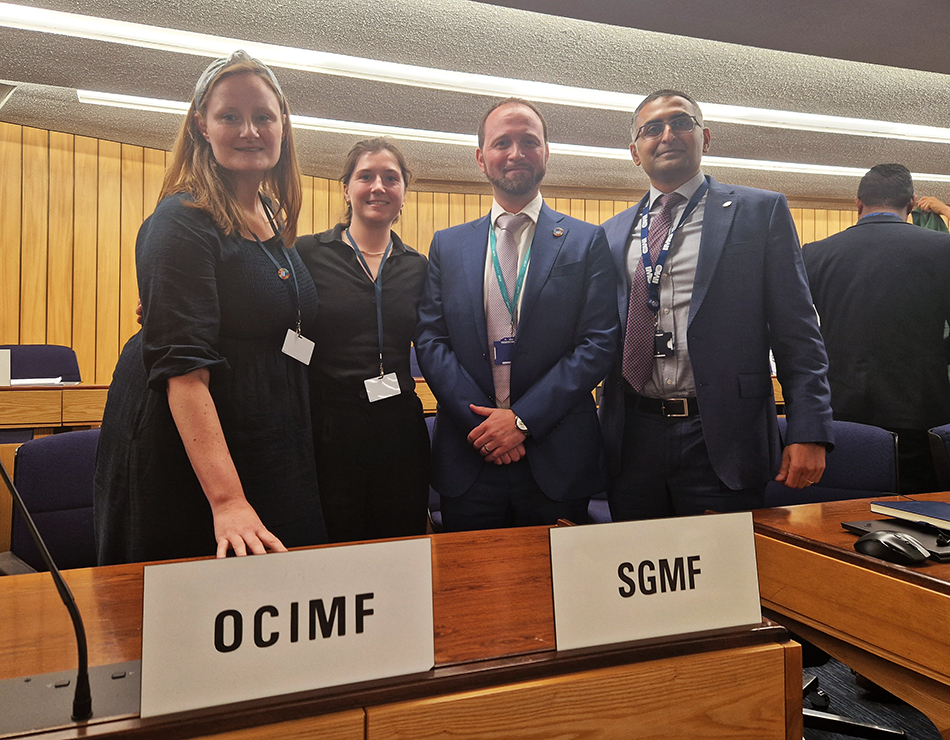 Left to right: Maartje Wibrew-Forster (Shell, Co-Chair of OCIMF Environment Committee); Connie Vickers, Environmental Adviser (SGMF); Gianpaolo Benedetti, Senior Technical Adviser (SGMF) and Abhijit Aul at MEPC 80.
Marine Environment Protection Committee 
The 80th session of the Marine Environment Protection Committee (MEPC 80) was held at the IMO from 3–7 July 2023 and was attended in-person by OCIMF Environment Committee Co-Chair Maartje Wibrew-Forster (Shell), Abhijit Aul and others from the Secretariat. 
The following summary highlights some of the key discussions that took place during the session and are relevant to OCIMF and its members.  
Reduction of GHG emissions from ships  
Adoption of a 2023 IMO strategy on GHG reduction - aim for shipping to reach net-zero GHG emissions close to 2050. 

Agreement of timeline for adoption of mid-term measures - aim for a finalisation of discussions on the 'basket of measures' incorporating a technical and an economical element by MEPC 81 in 2024. 

Adoption of the guidelines on life cycle GHG intensity of marine fuels and identification of further work needed on the guidelines. 

Discussion on new technologies - carbon capture expected to be discussed in detail during the sixteenth session of the Intersessional Working Group on the Reduction of GHG Emissions from Ships (ISWG-GHG 16) scheduled meet in April 2024. 
Aquatic environment  
Adoption of amendments to Ballast Water Management (BWM) Convention – Ballast water record book. 

Approval of BWM Convention review plan, including a list of priority issues to be considered during the review. 
Air pollution prevention  
Adoption of interim guidance for the use of biofuels in the context of IMO Data Collection System (DCS) and Carbon Intensity Indicator (CII). 

Approval of amendments to MARPOL Annex VI – new definitions for 'gas fuels'. 

Discussion on the potential impact of Exhaust Gas Cleaning Systems (EGCS) discharge water on the marine environment to continue during next Pollution Prevention and Response meeting (PPR 11) in 2024. 
Energy efficiency  
Amendments to 2021 Guidelines for shaft/engine power limitation system to comply with the EEXI requirements. 

Approval of amendments to IMO Data Collection System (DCS) – Accessibility and inclusion of data on ship operational modes. 

Adoption of a review plan for short-term measures. 
Other matters  
Traffic Separation Scheme south of Sri Lanka – proposal fell. 

Approval of a Particularly Sensitive Sea Area (PSSA) in the North-Western Mediterranean Sea and establishment of Red Sea and Gulf of Aden Special Areas. 

Draft resolution on uncontrolled ship-to-ship crude oil transfers in international waters to be submitted to the thirty-third session of the IMO Assembly (A 33) which is scheduled to take place end of November 2023. 
Members may wish to refer to the recently issued MEPC 80 report via OCIMF AFM 37/23 for further information. Alternatively, please contact Abhijit Aul, Risk and Regulatory Affairs Adviser, Abhijit.Aul@ocimf.org.