"We are excited to be part of London International Shipping Week with so many opportunities to network."
---
Director's Log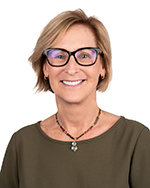 The relative calm of August is rapidly fading, replaced by autumn's busy schedule.  First on the agenda is London International Shipping Week (11–15 September), which has now been running for a decade. We are excited to be part of this crucial industry event with so many opportunities to network and share ideas. We are hosting an OCIMF Day on Monday 11 September, now fully subscribed with members and invited guests, to coincide with the events of LISW. This day will give participants the chance to learn about OCIMF's current and upcoming projects, meet members of the secretariat and network with other attendees.
Later in the month, OCIMF representatives will be attending the conference of the Latin American Society of Maritime Oil Terminals and SBM Operators (SLOM) in Rio de Janeiro, where we will also co-host a one-day event for members in Latin America, in partnership with INTERTANKO, on 26 September.
You will find reports on these and other upcoming events in the next few issues of this newsletter. In the meantime, I hope you enjoy reading the reports and updates below, many of which reflect our work to keep our publications up to date and provide the latest guidance and information that our members need. 

Karen Davis
Director OCIMF
---
Information paper informs on the threat from loitering munitions
Loitering munitions (LM), a type of drone with a built-in weapon and the capability to loiter in an area until its target is located, have recently been used to attack merchant ships. 
The global proliferation of these rapidly advancing technologies poses a new and rising security risk to merchant shipping. Although these attacks have been focussed in the Middle Ea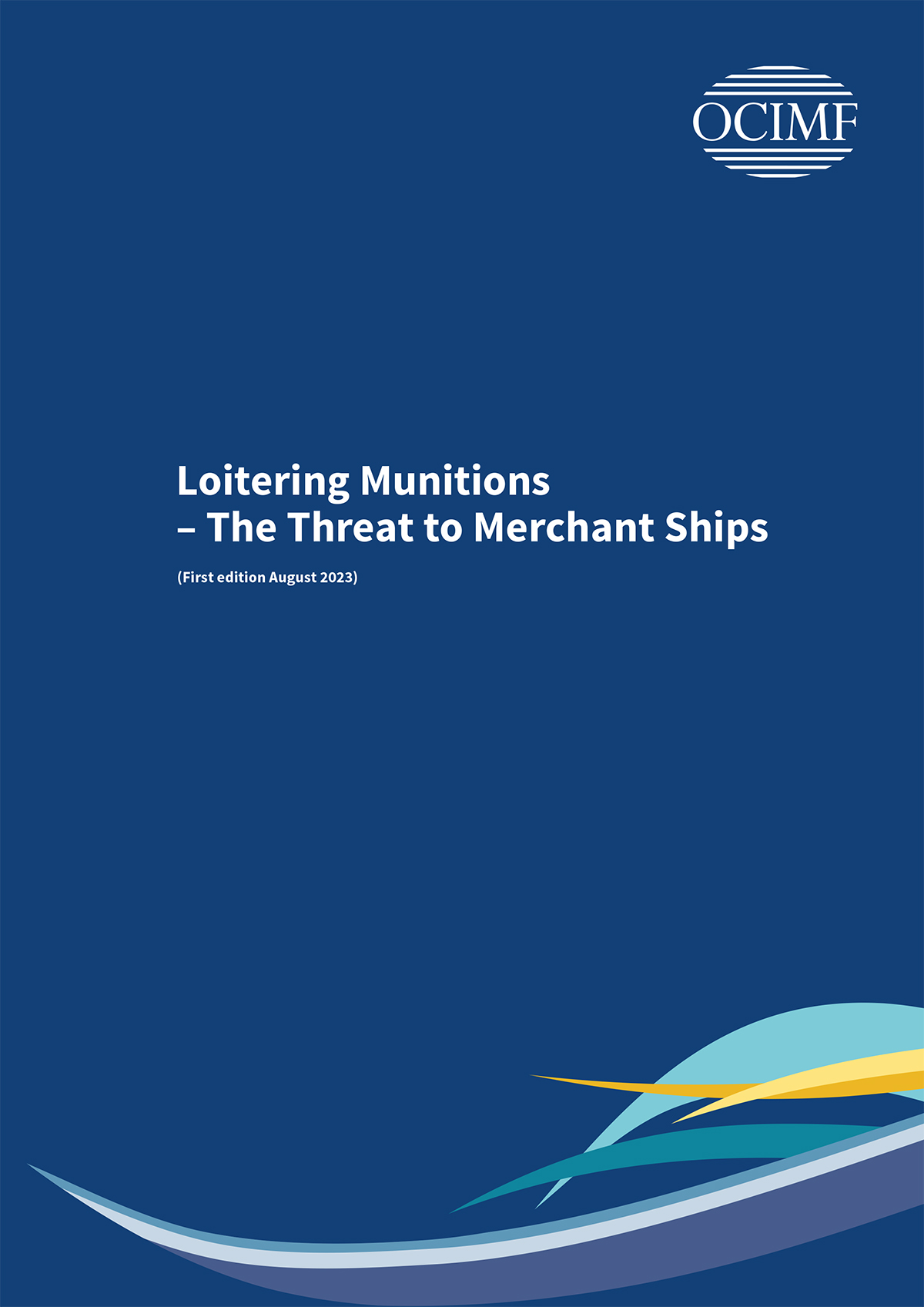 st region, their use elsewhere cannot be discounted. 
OCIMF has developed an information paper to inform and give guidance on the risks and mitigations needed against this type of drone. Loitering Munitions – The Threat to Merchant Ships, first edition, covers:
The threat posed by LM such as the Shahed-136, which has been used against commercial vessels.  
Operational characteristics and trends related to the employment of these systems, and the technical characteristics of LM.  
Considerations, including guidance for best practices.
Loitering Munitions – The Threat to Merchant Ships, first edition is available as a free to download information paper.
DOWNLOAD INFORMATION PAPER HERE
---
New Environmental Adviser joins OCIMF
OCIMF welcomes Martin Young, who joined in August as Environmental Adviser to strengthen our advocacy, technical and external collaboration related to the environment and the energy transition.
Martin comes with extensive experience, which includes working on international energy policy and managing multinational stakeholder engagement at the World Energy Council, the International Energy Agency (IEA) and the UK government. 
He began his career as a government statistician before moving to energy policy matters. Having been a longstanding UK delegate to the IEA's Standing Committee on Emergency Questions, Martin moved to the IEA and led the Emergency Policy Division for five years, looking at the evolution of energy security and energy transition. Martin then spent four years at the World Energy Council, initially as Director for Policy and Risk and then Senior Director for Insights.
---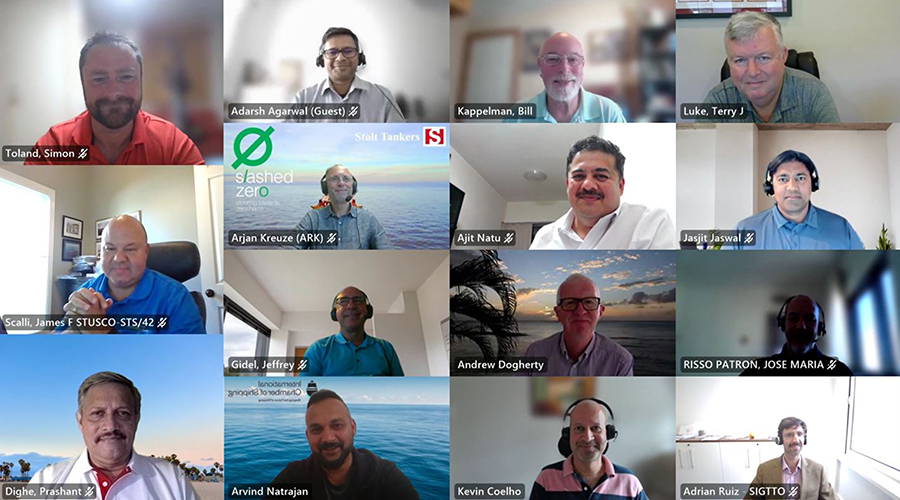 Ship to Transfer Guide revision begins
The working group revising the Ship to Ship Transfer Guide has held its first meeting to kick off proceedings. Participants from OCIMF and co-authors International Chamber of Shipping, Chemical Distribution Institute and SIGTTO met virtually on 28 July and 4 August.
The meeting began with introductions and appreciation for the commitment of participants' home organisations allowing for their time, expertise and effort to be put into revising this important industry guideline. OCIMF Nautical Adviser and the Project Support consultant gave a status overview and update on the preparatory work already undertaken. Topics covered included:
Background to the commissioning of this work.
Confirmation of the Terms of Reference and the Scope of Work.
Development of the draft Project Plan and anticipated organisation.
Method of work and editorial process.
Timeline of work including agreement on meeting frequency.
Working group members used the opportunity to raise questions and seek clarifications. 

The feedback requested from co-authors and relevant industry STS Service Provider organisations is being captured in a comments register to ensure the group keeps track of areas that need updating. This process is now nearing completion.  
For more information, please contact Kevin Coelho, OCIMF Nautical Adviser, This email address is being protected from spambots. You need JavaScript enabled to view it..  
---
Withdrawn titles
As part of OCIMF's ongoing review process, the Publications and Advocacy Tankers, Barges and Terminal Interfaces Committee has approved the withdrawal of the following titles:
Barge Safety (Liquefied Cargoes in Bulk), first edition (1999): For more up-to-date guidance, see OCIMF's USA Barge Operations: Guidelines and Best Practices for Liquid Hydrocarbon Barges and Associated Tugs and International Safety Guide for Inland Navigation Tank-Barges and Terminals (ISGINTT).
Health Safety and Environment at New-Building and Repair Shipyards and During Factory Acceptance Testing, first edition (2003): For more up-to-date guidance, see Safety and Health in Shipbuilding and Ship Repair (Revised edition), ILO.
---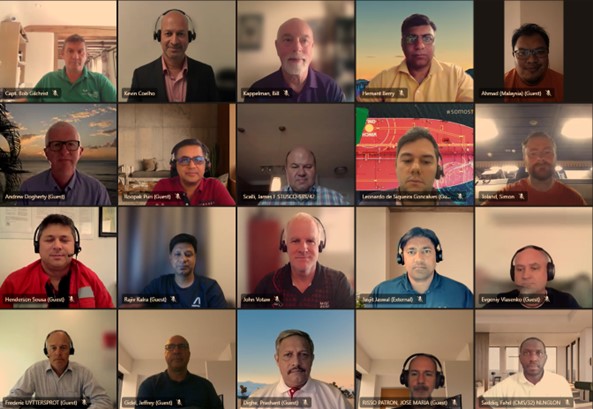 Ship to Ship Expert Group
8th meeting: 27 July 2023 (virtual) 
Lead: Bill Kappelman (Chevron) 
Co-leads: Hemant Berry (Ampol), James Scalli (Shell) 
Secretary: Kevin Coelho (Nautical Adviser) 
The Ship-to-Ship Expert Group (STS EG) met virtually for its 8th meeting in July 2023. Topics discussed included: 
The Secretary welcomed the new lead Bill Kappelman, new co-lead James (Jim) Scalli and new group members Roopak Puri from Ampol, Henderson Sousa from Mabanaft and Leonardo de Siqueira Goncalves from Petrobras. 
STS Service Provider Regional Forum leads were invited to talk about their organisations and current activities. Present were John Votaw (standing in for David Boudreau) for Industry Taskforce on Offshore Lightering (ITOL) in the Americas, Bob Gilchrist for the Europe, Middle East and Africa (EMEA) STS Forum and Roopak Puri and Ilmy for the Singapore Nautical Institute (SNI) and Ikhtisas Kelautan Malaysia (IKMAL) STS Forums in the Far East.  
The secretary gave an update on the

 

Ship to Ship Transfer Guide

 

Revision Project and introduced Andy Dogherty, who has been contracted by OCIMF as Project Manager and Technical Writer.   
The lead presented on Personnel Transfer Baskets and the difficulties collecting statistics on their use globally.  
OCIMF has renewed engagement with the STS Service Providers through the Regional Forums.  
Next meeting: February 2024  
For enquiries, contact Kevin Coelho, OCIMF Nautical Adviser, This email address is being protected from spambots. You need JavaScript enabled to view it.. 
---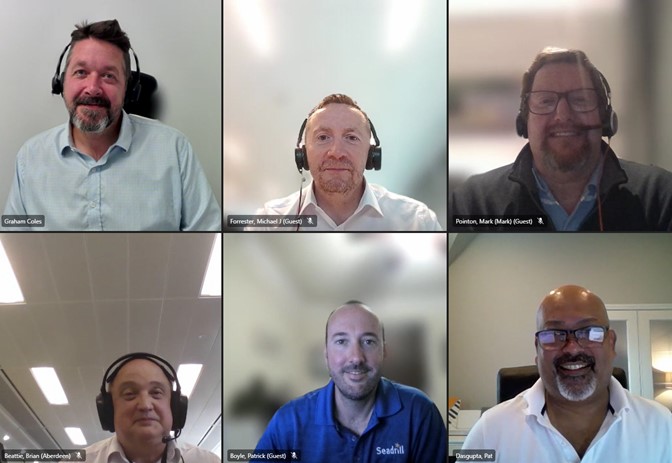 Offshore Vessel Operations Expert Group
11th meeting: 10 August 2023
Lead: Alex Morton (Harbour Energy) 
Secretary: Graham Coles (Offshore Adviser) 

The Offshore Vessel Operations Expert Group (OVOEG) met in August for its 11th meeting and the group was pleased to welcome two new joining members to the expert group, representing CNOOC and Santos. Meeting highlights included:
OVIQ Workgroup: The lead gave a final report to the group on the updates completed to Offshore Vessel Inspection Questionnaire (OVIQ) templates along with Offshore Vessel Particulars Questionnaire (OVPQ) and Crew Matrix. The workgroup has completed its scope and this has now been passed over to the Programmes team for QA/QC and to start the longer term implementation process. 
Attending Vessels Workgroup: The lead gave an update to the group on initial findings. This group has now completed its initial review work and a summary report, including proposed actions, has been sent to the P&A Offshore Committee. 
The group discussed pending actions for the rest of the year and agreed a plan for the following activities: 
Planned Publication Review:

 

As part of ongoing portfolio management, there are two offshore publications due to undergo periodic review in 2023 to ensure they remain fit for purpose.  
Focus Area Workgroup: DP assurance: It is expected that this workgroup will commence review work in October 2023 and complete the initial review phase by Q4 2023.
Next meeting: November 2023 (TBC) 
For any enquiries, please contact Graham Coles, OCIMF Offshore Adviser,  This email address is being protected from spambots. You need JavaScript enabled to view it..
---
IMO news
The 9th session of the IMO Sub-Committee on Implementation of IMO Instruments (III 9) was held at the IMO headquarters in London from 31 July to 4 August 2023.
The following topics of relevance to OCIMF and its members were discussed or agreed during III 9.

Marine casualty investigation:
Discussion on proposals to amend the Casualty Investigation Code.
Initial assessment of safety issues requiring further consideration.
Port State Control activities and procedures:
Agreement of draft Assembly resolution on Procedures for Port State Control, 2023.
Port reception facilities:
Annual review of member State reception facilities for MARPOL discharges.
Members can find more detailed information in the full report in the members' area of the OCIMF website. For any queries, please contact Abhijit Aul, Risk and Regulatory Affairs Adviser, This email address is being protected from spambots. You need JavaScript enabled to view it..