"We hit the road running this year with the roll-out of our expert groups under the new OCIMF structure. I want to thank those members who have already taken part in these group meetings."
---
Managing Director's Log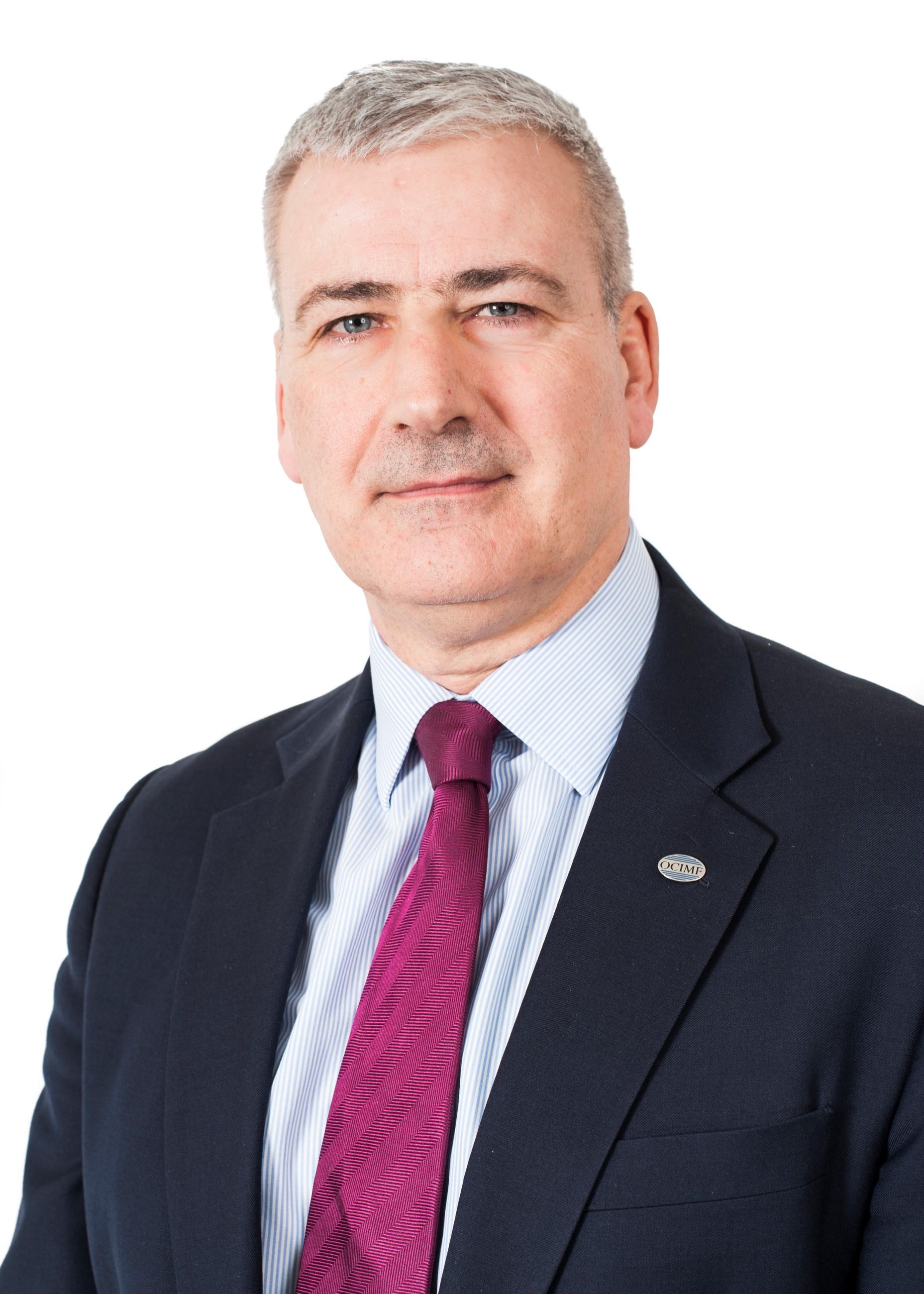 I think the arrival of 2021 is welcomed by everyone.
COVID-19 continues to throw curved balls at us from time to time and maintains its dynamic nature. Overall, though, we all hope and expect that this year we will revert to some form of normality. Work processes, travel and interfaces will change from what we were used to before the pandemic, but there is light at the end of the tunnel. One of the dynamic issues is the impact to crew changes – every time the industry makes some progress on this front, some change affects the way different stakeholders deal with the perceived risk and we take a large step backwards – with the associated negative impacts to seafarers. Shipping and seafarers play a key role ensuring global trade continues and we must work together to agree sustainable solutions.
We hit the road running this year with the roll-out of our expert groups under the new OCIMF structure. I want to thank those members who have already taken part in these group meetings. The feedback received has been positive, with high numbers of attendance and active participation. We will complete the remaining expert group meetings in February. Below, you can read overviews of those meetings already held.
Maritime security in the Gulf of Guinea (GoG) is still grabbing the headlines for all the wrong reasons. While the casual observer may think that not much is being done to suppress piracy and kidnapping in the region, I would compare the perception to that of a swan – on top it seems nothing is happening, but below the feet are paddling strongly. The article below on maritime security highlights some of the behind-the-scenes work. There is an expectation that improvements will be seen in the next few months.
Lastly, I want to bring your attention to the article on Together in Safety, a collaboration of industry organisations and companies with a mutual interest in improving maritime safety performance. I encourage all of you to read this and to take time to check out the website and some of the valuable tools and resources included there. All content is free of charge to access at Together in Safety.
Happy February.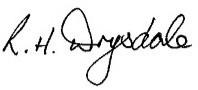 Rob Drysdale
Director OCIMF
---
Do you have news that you'd like to share with our readers? If so email This email address is being protected from spambots. You need JavaScript enabled to view it.
---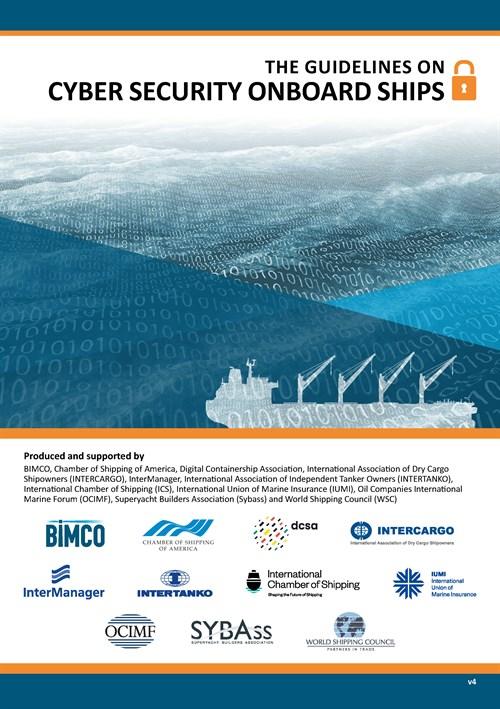 Guidelines on Cyber Security Onboard Ships
The fourth edition of the industry cyber risk management guidelines, Guidelines on Cyber Security Onboard Ships, is now available and lays the foundation for further improvements and refinement of companies' cyber security risk assessments.
This edition contains general updates to best practises in the field of cyber risk management, and as a key feature, includes a section with improved guidance on the concept of risk and risk management. The improved risk model takes into consideration the threat as the product of capability, opportunity, and intent, and explains the likelihood of a cyber incident as the product of vulnerability and threat. The improved risk model explains why still relatively few safety-related incidents have unfolded in the maritime industry, but also why this should not be misinterpreted and make shipping companies lower their guard.


Click here to download your free copy
---
Structures Expert Group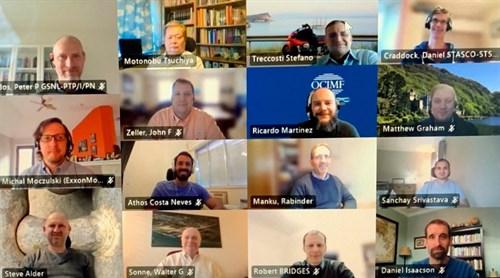 1st meeting: 27 January 2021 (Virtual)
This initial kick-off meeting aimed to reset the existing sub-committee(s) and focus groups. The expert group reviewed:
Terms of Reference (ToR) and new ways of working as per the OCIMF Strategy.
Risk prioritisation matrix and bow-tie process.
Potential opportunities identified in bow ties.
Reporting structure and stakeholder roles.
Existing work relevant to this group.
For enquiries, contact Ricardo Martinez, OCIMF Engineering Adviser This email address is being protected from spambots. You need JavaScript enabled to view it..
Next meeting: 29 April 2021 (Virtual)
---
Ship-to-Ship Interfaces Expert Group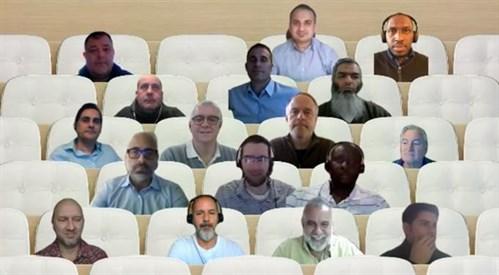 1st meeting: 19 January 2021 (Virtual)
The Ship-to-Ship Interfaces Expert Group (STS EG) held a kick-off meeting and carried out the following activities:
Agreed to the ToRs as per the new OCIMF Strategy.
Listened to a presentation on the new Organisational Strategy, the Risk Advisory Function and bow ties.
Reviewed ongoing work related to STS assurance acdtivities that had been handed over from the STS Focus Group.
There was active participation from the attendees and a clear commitment to support future activities.
For enquiries, contact Sanchay Srivastava, OCIMF Nautical Adviser This email address is being protected from spambots. You need JavaScript enabled to view it..
Next meeting: 5 May 2021 (Virtual)
---
Maritime Security Snippets
Along with challenges posed by COVID-19, mariners continue to face maritime threats.
The placement of a limpet mine on a tanker in the Persian Gulf highlights the importance for mariners to be vigilant at all times, report to the authorities and listen for military warnings at all times.
The Maritime Security Functional Committee has met four times since September and is monitoring activity in the GOG. Representation at the G7++Friends of the Gulf of Guinea (FOGG) and frequent interaction with Nigerian officials suggest headway is being made. Nigeria is committed to delivering their Integrated National Security and Waterways Protection Infrastructure (Deep Blue Project) by the end of March to mitigate the insecurity and criminality risks in Nigeria's territorial waters and exclusive economic zone. A summary of GOG 2020 activity can be found in the MICA Center Annual Report, and to complement information in BMP WA and on Charts UKHOQ6114/SHOM8801CSD, a set of new Bridge Cards can be found on our website.
Maritime security related documentation can be found on the industry website.
---
Together in Safety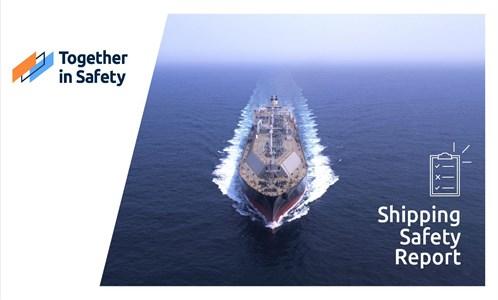 The shipping industry has made significant steps forward in improving its safety performance, but still, every year, many seafarers suffer fatal accidents or are injured while working on ships.
With several important topics, such as the COVID-19 pandemic and decarbonisation stretching the focus within the shipping industry, it remains vital that the industry does not lose sight of the need for continued strong leadership on safety.
It is for this reason that Together in Safety, a coalition of leading shipping organisations focused on improving safety in the sector – including OCIMF – has this week published a Shipping Safety Report, which highlights how the shipping industry can unite to further improve safety. The report includes case studies and examples of best practice, which demonstrate the value and benefits of shared safety learnings and resources.
Together in Safety was established to address safety challenges faced by the shipping industry. It is unique in being made up of the CEOs and senior leaders of a wide range of organisations, including industry associations, government bodies, ship owners, classification societies and insurers. The vision and direction of the group was co-created by the members, who engage regularly to identify new safety issues and collectively work to agree actions.
The members of Together in Safety are AP Moller – Maersk AS, Australian Maritime Safety Authority, BIMCO, Carnival Corporation & plc, Cruise Lines International Association, Danish Maritime Authority, Euronav, Gaslog, Global Maritime Forum, INTERCARGO, Interferry, International Chamber of Shipping, INTERTANKO, Lloyds Register, MSC Group, OCIMF, Thomas Miller, Shell Shipping & Maritime, UK P&I Club and V.Group.
We encourage all our members and partners to download the report from Together in Safety and to check out the tools and resources included on the website.

---
OCIMF joins new PIANC Working Group
OCIMF has joined the World Association for Waterborne Transport Infrastructure's (PIANC) Maritime Navigation Commission Working Group (MarCom WG) in revising Report No. 212 Criteria for Acceptable Movement of Ships at Berths (Update of MarCom WG 24).
OCIMF Marine Structures and Civil Engineers regularly participate in PIANC to provide operational, inspection and maintenance expertise, especially when external guidance could potentially impact the oil and gas sector, members' operations and OCIMF guidance.
This working group will gather existing technical information on safe and efficient limits for movements of moored ships. As part of their gathering work, they are asking terminal and ship stakeholders to complete the appropriate questionnaires on criteria for safe and efficient limits. All information will be kept strictly confidential, without any reference to the respondents, and will only be used to update WG 212. Please select the appropriate questionnaire below and send completed forms to the respective email address by 1 March 2021:
For enquiries, contact Ricardo Martinez, OCIMF Engineering Adviser This email address is being protected from spambots. You need JavaScript enabled to view it..
---
International Chamber of Commerce's International Maritime Bureau Annual Report
The International Chamber of Commerce's International Maritime Bureau (IMB) released their 2020 Annual Report on 13 January.
The report highlights that in 2020 IMB's Piracy Reporting Centre (PRC) received 195 incidents of piracy and armed robbery against ships worldwide, in comparison to 162 in 2019. The incidents included three hijacked vessels, 11 vessels fired upon, 20 attempted attacks and 161 vessels boarded. The rise is attributed to an increase of piracy and armed robbery reported within the GoG as well as increased armed robbery activity in the Singapore Straits.
The full report can be downloaded here.





---
ReCAAP ISC releases Annual Report 2020
On 15 January, OCIMF attended the launch of the Regional Cooperation Agreement on Combating Piracy and Armed Robbery against ships in Asia Information Sharing Centre (ReCAAP ISC) Annual Report 2020.
The report highlighted:
A total of 97 incidents of piracy and armed robbery reported in Asia in 2020, with 95 actual incidents and two attempted incidents.
This shows an increase of 17% in the total number of incidents and a 32% increase in actual incidents from 2019, with the increase occurring in Bangladesh, India, the Philippines, Vietnam, South China Sea and Singapore Strait.
Ninety-three of the 97 incidents were armed robbery against ships, and four were piracy.
Despite the increase of incidents, the severity level of incidents (violence to crew, stolen items) remained moderate. There was one CAT1 (the most severe) incident, while 74% of incidents were CAT4 (perpetrators not armed and crew not harmed).

Two specific areas of concern in the report include:
Singapore Strait: Thirty-four incidents in total (31 in 2019) in the Singapore Strait, 30 of which in eastbound lane of the Traffic Separation Scheme (TSS).
Sulu-Celebes Seas: One incident of abduction of crew from ships. However, the threat of abduction of crew still remains in the area. Since March 2016, a total of 86 crew were abducted in the area; only four are still in captivity.
The full report can be downloaded here.
---
IMO updates
Upcoming Meetings
Symposium on alternative low-carbon and zero-carbon fuels
The International Maritime Organization (IMO) organised this unofficial symposium to assist the Initial IMO Strategy on reduction of Greenhouse Gas (GHG) emissions from ships. The symposium is scheduled 9-10 February and is open to IMO members and the general public.
This two-day online symposium aims to raise awareness and address research and innovation for the international shipping sector. There will be discussions about initiatives for availability and affordability of the future marine fuels.
Seventh meeting of the Sub-Committee on Human Element, Training and Watchkeeping
The seventh meeting of the Sub-Committee on Human Element, Training and Watchkeeping (HTW 7) is scheduled 15-19 February online.
Due to time limitations, the meeting will focus on the impact of COVID-19 on seafarers' certificate and training and address onboard training for the officer qualification.
For more information, members can visit the IMO section on the OCIMF members' website.
---
2021 Committee meeting calendar
View the 2021 Committee meeting calendar in our members area. 
Please note that there is no cut off date for members to nominate people for the OCIMF committees and expert groups. Please send any nominations to This email address is being protected from spambots. You need JavaScript enabled to view it. along with a brief biography and contact details.