"We cannot be involved in everything, so we need to focus our collaboration efforts where we can best bring value for our members and for the maritime industry as a whole."
---
Director's Log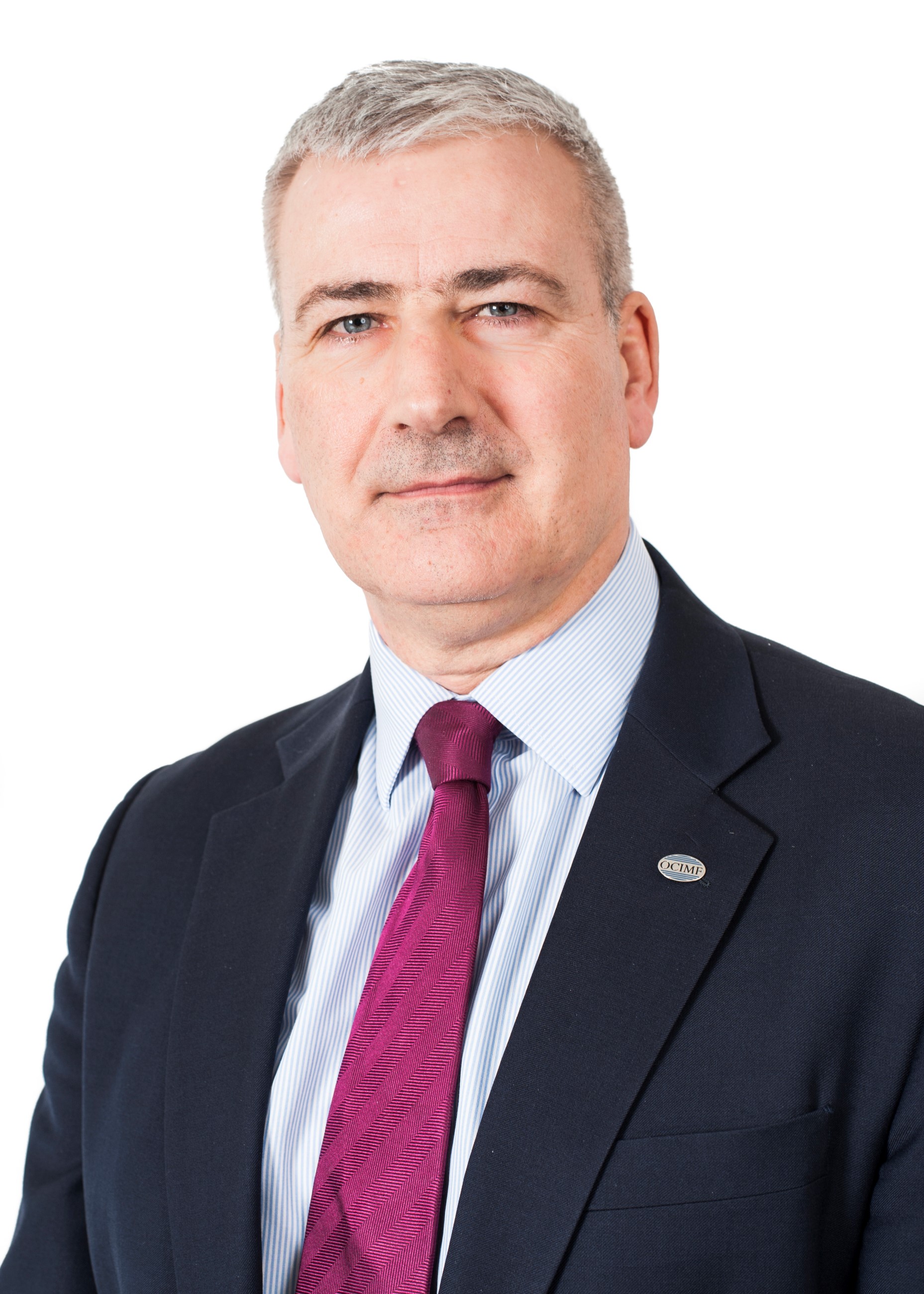 No one can fail to notice that there's a lot of discussion and debate on the subject of climate change and related greenhouse gas emission reductions initiatives.
It is a challenging subject for the world at large and no less so for the maritime industry. In fact, there is so much going on within this space that it can be difficult to track what has already been done, what is being done today and what still needs to be done. New fuels – whether they are reduced carbon, carbon neutral or zero carbon – are going to be a big part of the solution. The technical challenges are huge - in fact, technical solutions have a long way to go to have any chance of catching up with the ideas for new fuels and hitting the deadlines set by IMO for 2050 let alone the aspirational targets already being discussed by others.
Having said that it is our job as member industry organisations to ensure the IMO are successful with respect to meeting these targets. One of the problems not yet fully appreciated is the potential safety impacts of these new fuels on bunkering, storage and handling onboard. The Together in Safety coalition kicked off their Safety of Future Fuels Working group in May with a wide range of participants from across the maritime industry. You can read more on this in the newsletter article that follows.
It is clear that collaboration across industry is a must. A key agenda item for our 87th Executive Committee (ExCom) meeting on 9 and 10 June, is to seek further guidance and direction on OCIMF's role in the greenhouse gas emission reduction issue. We cannot be involved in everything, so we need to focus our collaboration efforts where we can best bring value for our members and for the maritime industry as a whole.
I wish you all a safe, happy and healthy June.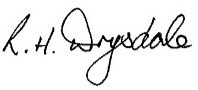 Rob Drysdale
Director OCIMF
---
OCIMF joins new Safety of Future Fuels initiative
As a participating member of Together in Safety, OCIMF has joined the Safety of Future Fuels working group.
The collective expertise of the industry is being used to identify the safety risks associated with the practical bunkering, storage and handling of future fuels onboard ships.
Work done in May includes Strength, Weakness, Opportunity, and Threat (SWOT) Analysis of LNG, Hydrogen, Ammonia and Methanol. Other fuels will be included later as time permits. Risk assessments will be performed in June. Following the risk assessments, the project will consider most suitable next steps.
Other concurrent working groups in Together in Safety are covering wellbeing and mental health and best practices for Gulf of Guinea security.
Together in Safety was established to address safety challenges faced by the shipping industry. It is unique in being made up of the CEOs and senior leaders of a wide range of organisations, including industry associations, government bodies, ship owners, classification societies and insurers. The vision and direction of the group was co-created by the members, who engage regularly to identify new safety issues and collectively work to agree actions.
The members of Together in Safety are AP Moller – Maersk AS, Australian Maritime Safety Authority, BIMCO, Carnival Corporation & plc, Cruise Lines International Association, Danish Maritime Authority, Euronav, Gaslog, Global Maritime Forum, INTERCARGO, Interferry, International Chamber of Shipping, INTERTANKO, Lloyds Register, MSC Group, OCIMF, Thomas Miller, Shell Shipping & Maritime, UK P&I Club and V.Group.
For more about the coalition and the work visit Together In Safety
---
IMO updates
103rd meeting of the Maritime Safety Committee
The meeting was held 5-14 May online and adopted the resolution on Recommended action to address piracy and armed robbery in the Gulf of Guinea. The meeting completed the regulatory scoping exercise for Maritime Autonomous Surface Ships (MASS) and made progress on Oil Fuel Safety matters. The meeting also adopted the recommended action to prioritise the COVID-19 vaccination of seafarers.
Eighth meeting of the Intersessional Working Group on the Reduction of GHG Emission from Ships
The meeting was held 24-28 May, which focused on guidelines for Energy Efficiency Existing Ship Index (EEXI) and Carbon Intensity Indicator (CII).
Upcoming meetings
45th meeting of the Facilitation Committee
The meeting will be held 1-7 June online. One of the key discussions is the ship-shore digital information exchange for port entry/clearance. The meeting will also review the technical provisions of the Facilitation Convention, including stowaways, access to medical facilities by seafarers during a pandemic.
76th meeting of the Marine Environment Protection Committee
The meeting will be held 10-17 June, which will endorse the outcome of the eighth meeting of the Intersessional working group on the reduction of GHG emission from ships.
The meeting will also address the mid/long-term GHG reduction measures, such as lifecycle GHG emission control, research fund, and market-based measures. The meeting will also consider the underwater noise.
For more information, visit the IMO section on the member-only area of the OCIMF website.
---
SIRE and OVID retain ISO accreditation
OCIMF is proud to announce that the Ship Inspection Report Programme (SIRE) and the Offshore Vessel Inspection Database (OVID) Quality Management System (QMS) have been awarded the ISO 9001:2015 recertification until 5 June 2024 by the British Standards Institution.
The SIRE QMS has maintained its ISO 9001:2015 certification since July 2000 and the OVID QMS since June 2018. This ISO 9001:2015 certification show OCIMF's commitment to providing quality services to SIRE and OVID programme participants.
---
New information paper released OCIMF's new paper, Guidelines for the Handling, Storage, Use, Maintenance and Testing of STS Hoses, provides guidance to ship-to-ship (STS) service providers, Masters, and operators of ships that use hose assemblies to transfer liquid-bulk cargoes via STS.
This paper does not cover specific details of hose construction as doing so might hinder the introduction of improved construction methods and techniques.
This paper should be read alongside the Ship to Ship Transfer Guide for Petroleum, Chemicals and Liquefied Gases (STS Transfer Guide) and the International Safety Guide for Oil Tankers and Terminals (ISGOTT) as it aims to provide additional guidance. Duplication between publications has been avoided where possible.
---
DNV technology assessment study
DNV held a workshop on 20 May to engage industry stakeholders on the ongoing work of their technology assessment study.
DNV, an independent expert in maritime risk management and quality assurance, is conducting a technology assessment of the emissions control strategies considered in the 2020 amendments to California Air Resources Board's (CARB) Ocean-Going Vessels at Berth Regulation. The technology assessment includes engagement with stakeholders and subject matter experts though development of a report and several workshops following their technology qualification process.
This workshop was attended by over 40 stakeholders representing ports, terminals operators, shipping companies, equipment vendors, trade organisations, Classification Societies and several other key industry stakeholders. OCIMF was represented by the Engineering Adviser. These stakeholders worked to decompose the shore power technology, categorise the degree of novelty of each element and identify the critical risks for novel sub-systems. OCIMF provided input on engineering, operational and safety aspects in connecting shore power to tankers, with a focus on ensuring safe operations at the ship-shore interface.
A future workshop session will address emission capture and control systems. The next step for shore power technology will be conducting a threat assessment using risk assessment tools including failure mode, effect and criticality analysis and hazard and operability study.
OCIMF maintains a watching brief on activities related to shore power at the global level and there are various local, national or regional efforts on this topic that may be of interest to impacted members.
Additional details related to the California Air Resources Board At-berth Regulation available on the Ocean-Going Vessels At Berth Regulation website.
For enquiries, contact Ricardo Martinez, OCIMF Engineering Adviser This email address is being protected from spambots. You need JavaScript enabled to view it. 
---
PIANC yearbook
The World Association for Waterborne Transport Infrastructure (PIANC) released their Yearbook 2020 that provides updates on their activities last year including updates on several ongoing and upcoming working groups that include OCIMF member representatives.
Marine Structures and Civil Engineering members regularly participate in PIANC and other industry working groups to provide operational, inspection and maintenance experience from the oil and gas sector, particularly when external guidance could potentially affect the sector, members' operations and existing guidance.
OCIMF participation allows:
Continuous focus on ensuring oil and gas operational aspects are considered in design documents developed primarily by engineering consultants and vendors to reduce overall risk in members' operations.
Representation by industry to provide experience in the operation of facilities to help calibrate the risk basis for recommendations that affect ongoing operations and the design of new facilities.
Contribution by subject matter experts (SMEs) that ensure OCIMF requirements are included, content is aligned, and consistency is maintained across various industry documents.
OCIMF currently supports the following ongoing MarCom Working Groups:
MarCom WG 153B (update WG 153) Recommendations for the Design and Assessment of Marine Oil, Gas & Petrochemical Terminals.
MarCom WG 200 Recommendations for the Design and Assessment of Marine Single Point Mooring (SPM) or Multi-Point Mooring (MPM) Facilities.
MarCom WG 211 (update WG 33) Guidelines for the design of fender systems.
MarCom WG 212 (update WG 24) Criteria for acceptable movement of ships at berths.
OCIMF offered support to following upcoming working groups:
MarCom/InCom WG 231 Mooring Bollards and Hooks - Selection, maintenance and testing.
MarCom WG 232 Metocean related risk during the construction of Marine works.
MarCom WG 233 Inspection, Maintenance and Repair of Waterfront Facilities.
For more visit the PIANC website.
For enquiries, contact Ricardo Martinez, OCIMF Engineering Adviser This email address is being protected from spambots. You need JavaScript enabled to view it.