"While we are still to finish the work, early indications are that our biggest challenge will be training and competency of personnel onboard and ashore, including design, build, operation and maintenance of equipment and systems related to these anticipated new fuels."
---
Director's Log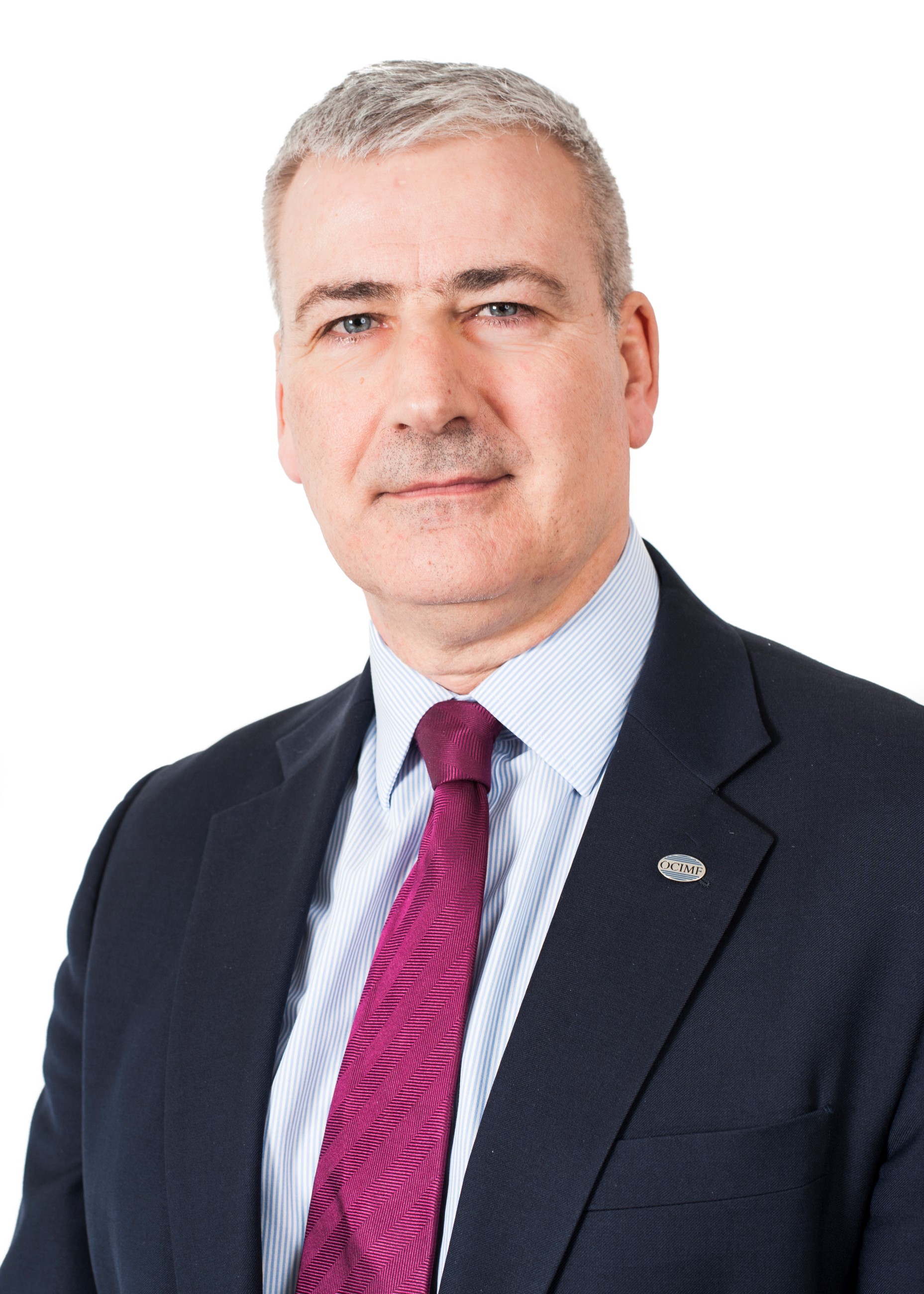 Following a rigorous nominations and interview process, my successor has been selected and public announcements have been made. 
The standard of nominations from our member companies was extremely high and all candidates performed well in their interviews. As always, there can only be one successful candidate, and it is my great pleasure to advise that I will be handing over to Karen Davis from ConocoPhillips in early December. While I am sad to be leaving OCIMF, I am happy to be handing over to someone of Karen's calibre and know I am leaving the organisation in very capable hands. You can read more about Karen within the newsletter. I'll save my farewells for the November issue.
OCIMF completed the last of our Committee meetings in October. We are now planning for our 7-Chairs meeting on 23 November followed by the 88th Executive Committee meeting on 1 December. The 7-Chairs will be held as a virtual meeting and the ExCom as a hybrid (physical and virtual) with the AGM (targeted for week commencing 6 December – exact date to be advised) also being held virtually.
I was honoured to be invited to co-present at the Riviera Marine Air Pollution conference held in Amsterdam in October. Charles Haskell from Lloyd's Register and myself presented on Together in Safety's work related to safety of new fuels, where we shared the collaboration group's findings so far. While we are still to finish the work, early indications are that our biggest challenge will be training and competency of personnel onboard and ashore, including design, build, operation and maintenance of equipment and systems related to these anticipated new fuels.
I mentioned COP26 in the September newsletter. There are high hopes for governments to agree action and our industry is not simply standing back and waiting. ICS has organised the Shaping the Future of Shipping event to be held on Saturday 6 November in Glasgow, which OCIMF, together with other organisations, is co-sponsoring. We all see this as an opportunity to engage with some of the world's leading figures on decarbonisation and to showcase what we are already doing to address some of the issues and how we will meet the challenges facing the marine industry.
 
I wish you all a safe, happy and healthy November.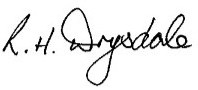 Rob Drysdale
Director OCIMF
---
OCIMF appoints new Managing Director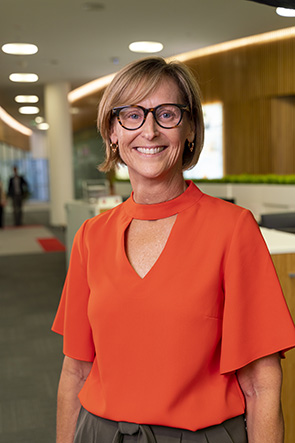 Karen Davis from US-based global oil and gas company ConocoPhillips will succeed Rob Drysdale as Managing Director of OCIMF. Davis will join the organisation on a three-year secondment from December 2021.
Davis is currently seconded to Qatargas Operating Company Limited as a Senior Advisor in the North Field Expansion Project and is a member of the Marine Risk Quality and Projects team, where she has been dedicated to improving the level of marine safety by promoting best operating practices. No stranger to OCIMF, Davis served on the Executive Committee from 2016 to 2019. 
Karen Davis said: "I am delighted to be seconded to OCIMF at such an important time, as the energy industry adapts to a new post-Covid normal and increasing safety and environmental regulations. I look forward to working with the Secretariat and supporting our membership, as we to strive to make our industry safer at sea and in port."
---
New guidance on PMSCs out now
OCIMF has released a new information paper providing guidance on hiring Private Maritime Security Companies (PMSCs).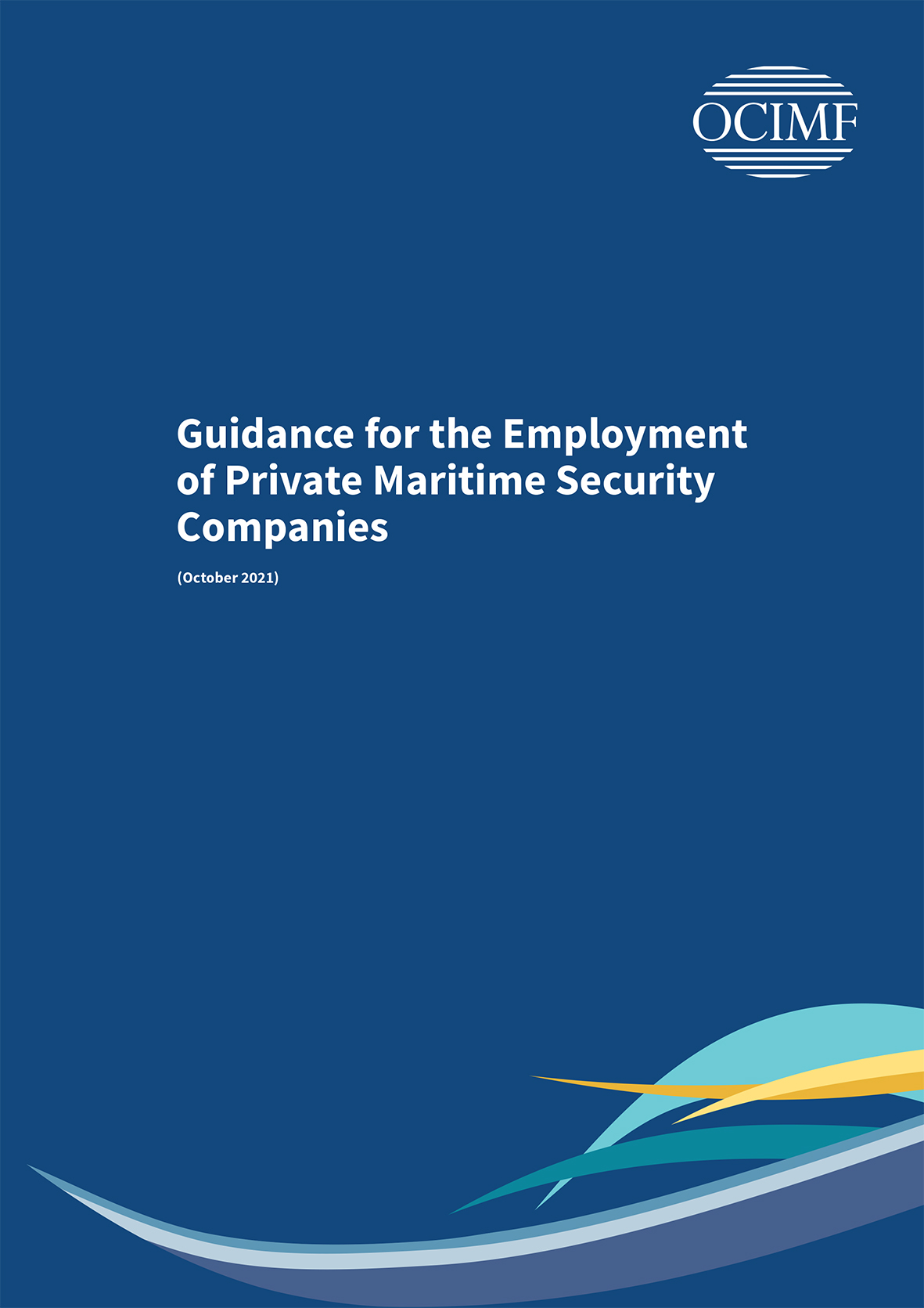 The use of PMSCs onboard merchant ships is widely accepted as one of the measures which can assist in keeping seafarers safe from harm and protecting vessels operating in areas of increased threat. While industry best management practice does not recommend or endorse the employment of PMSCs, the use of experienced and competent PMSCs either onboard the vessels, where legally permitted, or on a security escort vessel, can mitigate risk. This guidance is intended to help owners/operators with pre-selection considerations before using private maritime security service. 
---
World Maritime Day celebrations 
OCIMF attended the World Maritime Day reception at the IMO on 30 September, to recognise and celebrate the services of seafarers around the world.
IMO Secretary General Kitack Lim highlighted this year's theme, which was dedicated to promoting seafarers and recognising them as key workers.
In the evening, the IMO building was turned blue as a mark of respect to all seafarers. In future it will be bathed in blue light on each World Maritime Day as a symbolic initiative to unite the maritime community and raise awareness of the vital contribution of shipping to the world.
The event was attended by OCIMF representatives Motonobu Tsuchiya (Regulatory Affairs Adviser) and Saurabh Sachdeva (Publications and Advocacy Director). Saurabh said, "After 18 months of us dealing with lockdowns, this was absolutely the right moment to attend this important event recognising seafarers." He added, "As a seafarer myself it gives me great honour to mark this special occasion and I would also salute every seafarer who has worked tirelessly to ensure, when the world had literally stopped, they kept global trade moving."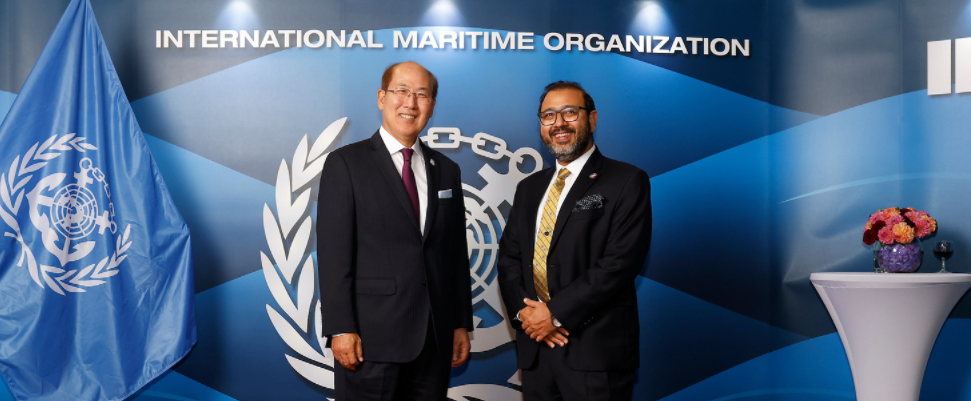 Kitack Lim of the IMO and Saurabh Sachdeva of OCIMF
---
ILTA 2021 International Operating Conference and Trade Show
OCIMF presented at a hybrid session titled From Ship to Shore: Understanding New Guidance for Marine Loading Arms organised by the International Liquid Terminals Association (ILTA).
ILTA held its 2021 Annual Operating Conference and Trade Show – considered the largest gathering of liquid terminal professionals – on 4–6 October in Houston, Texas. This event includes a conference featuring technical presentations as well as an industry trade show and networking opportunities.
As part of the conference portion, OCIMF Engineering Adviser Ricardo Martinez joined Walter Sonne for their presentation that provided an overview of:
OCIMF – who we are, what we do, and why we do it.
OCIMF's work in area of the ship-shore interface between tankers, barges and offshore vessels and their interfaces with terminals.
OCIMF's newly revised publication on the Design and Construction Specification of Marine Loading Arms, published in December 2019, as well as other relevant publications including ISGOTT6, MEG4, MLA4 and JMIG.
The presentation was well received with several questions answered during the session Q&A as well as afterwards. OCIMF has been asked to return next year. The conference was followed by a trade show featuring goods and services to terminal industry executives and decision makers.
For more information about the ILTA 2021 International Operating Conference & Trade Show, please visit their website at https://ilta2021.ilta.org/. For more information about ILTA and the terminal industry, please visit their website.
For enquiries, contact Ricardo Martinez, OCIMF Engineering Adviser This email address is being protected from spambots. You need JavaScript enabled to view it. 
---
Jetty Maintenance and Inspection Guide Working Group welcomes new support
OCIMF and SIGTTO welcome support from The Sociedad Latinoamericana de Operadores de Terminales Marítimos Petroleros y Monoboyas (SLOM) to increase collaboration, communication and cooperation between their organisations and increase cross-regional participation.
At the suggestion of a member of the Publications and Advocacy Tankers, Barges and Terminals Committee, OCIMF investigated the potential support of SLOM, given their expertise, experience and knowledge on marine terminal matters.
Through the collaboration on the review of the Jetty Maintenance and Inspection Guide (JMIG), OCIMF and SIGTTO seek to include experience from a wider portion of both memberships to provide feedback, leverage expertise in corrosion management aspects of the guide and strengthen existing partnership on marine terminal matters.
This collaboration builds on SLOM and OCIMF's existing partnership on various activities, including participation in technical forums such as SLOM Jornada and OCIMF Regional Marine Forums, supporting each other's work through participation in relevant working groups and raising awareness of each other's work in global and regional venues.
OCIMF members may share thoughts and suggestions on this document revision in the Marine Terminal Structure Community of Practice on Jetty Inspection and Maintenance Publication Update.
The members of the JMIG Revision Working Group are BP, Cheniere, Chevron, ENI, Exxon Mobil, Petrobras, Shell, SIGTTO and SLOM.
For more information about SLOM and their activities, please visit https://www.slom.co/en. 
For enquiries, contact Ricardo Martinez, OCIMF Engineering Adviser This email address is being protected from spambots. You need JavaScript enabled to view it.. 
 
---
OCIMF joins three new PIANC Working Groups
OCIMF has joined the World Association for Waterborne Transport Infrastructure's (PIANC) Maritime Navigation Commission Working Groups (MarCom WGs) in revising recommendations.
OCIMF Marine Structures and Civil Engineers regularly participate in PIANC to provide operational, inspection and maintenance expertise, especially when external guidance could impact the oil and gas sector, members' operations and OCIMF guidance. OCIMF will join these newly forming groups as other ongoing groups wind down their activities with forthcoming publication of new and revised recommendations.
OCIMF participation allows:
Continuous focus on ensuring oil and gas operational aspects are considered in design documents developed primarily by engineering consultants and vendors to reduce overall risk in members' operations.
Representation by industry to provide experience in the operation of facilities to help calibrate the risk basis for recommendations that affect ongoing operations and the design of new facilities.
Contribution by subject matter experts that ensure OCIMF requirements are included, content is aligned, and consistency is maintained across various industry documents.
Through close communication with PIANC MARCOM, OCIMF can join these newly forming working groups right at the start of work ensuring maximum benefit to both parties.
MarCom/InCom WG 231 Mooring Bollards and Hooks – Selection, maintenance and testing.
MarCom WG 232 Metocean related risk during the construction of Marine works.
MarCom WG 233 Inspection, Maintenance and Repair of Waterfront Facilities.
For more information about PIANC and their activities, please visit their website at https://www.pianc.org. 
For enquiries, contact Ricardo Martinez, OCIMF Engineering Adviser This email address is being protected from spambots. You need JavaScript enabled to view it..  
---
Withdrawn publications 
The following OCIMF information papers were withdrawn in October as part of the ongoing publications review. The reasons for withdrawal might be of interest to our readers, so they are summarised below:
Virtual Arrival (2011): significantly dated, lacks current technology reference and does not reflect best practice.
GHG Emission-Mitigating Measures for Oil Tankers - Part A: Review of Reduction Potential (2011): significantly dated, lacks current technology reference and does not reflect best practice.
---
Meeting updates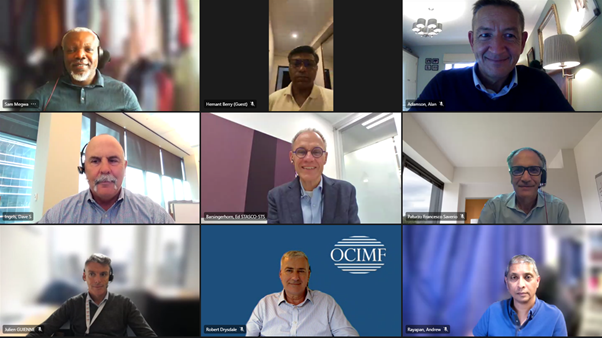 Attendees at the Programmes Committee
Programmes Committee
3rd meeting: 29-30 September (virtual)
Chair: Ed Barsingerhorn (Shell)
Vice Chairs: Dave Ingels (P66) and Javed Bhombal (IMT)
Secretary: Sam Megwa (OCIMF Programmes Director)
Next meeting: March 2022 (TBC)
The meeting was attended by 18 member companies. The committee discussed and made decisions on prioritisation of existing work items, resourcing of cyber expertise for the OCIMF Innovation and Technology Expert Group, review of Offshore Vessel Inspection Questionnaire 3 (OVIQ 3), establishment of Programmes Participants engagement groups, enhancements to OCIMF Port State Control (PSC) repository, and SIRE 2.0 developments.
Structures Expert Group
4th meeting: 20 October 2021 (virtual)
Lead: Rabinder Manku (BP)
Next meeting: 1Q22 TBC (TBC)
Engineering Expert Group
4th meeting: 26 October 2021 (virtual)
Lead: Gajendra Verma (Chevron)
Next meeting: 1Q22 TBC (TBC)
The agendas for the Structures Expert Group and the Engineering Expert Group focussed on three areas:
Refreshed way of working by use of MS Teams app to align agendas, centralise materials and streamline member and secretariat workload.
Standardised agenda focussing on member use of tools including bow tie, communities of practice and collaboration platform.
Robust review of external activities and expert group work overview focussing on high-priority and high-value issues.
If any member would like to nominate a representative to the SEG or the EEG, please contact Ricardo Martinez, OCIMF Engineering Adviser This email address is being protected from spambots. You need JavaScript enabled to view it..
---
European Sustainable Shipping Forum
Engineering Adviser Ricardo Martinez attended the virtual meeting of the EU's ESSF Plenary on 7 October 2021. The meeting focused on the overview of the various work streams with a view to update plenary members of the Commission's continued work in shipping environmental matters.
The European Sustainable Shipping Forum (ESSF) provides a platform for a structural dialogue, exchange of technical knowledge, cooperation, and coordination among relevant maritime industries' stakeholders, Member States authorities and the Commission and its services to better address the environmental sustainability challenges confronting the EU maritime transport sector. This work feeds into the EU's policies at both EU level and at the IMO.
This meeting covered a wide range of items including European Commission "Fit-for-55" Package and EU Emission Trading System, European Maritime Transport Environmental Report (EMTER), and Updates on ESSF sub-groups – Sustainable Alternative Power for Shipping, Ship Energy Efficiency and Waste from Ships.
Links to meeting materials are available in the member-only area of the OCIMF website here and the full ESSF meeting agenda is available on the European Commission website.
For enquiries contact Ricardo Martinez, OCIMF Engineering Adviser This email address is being protected from spambots. You need JavaScript enabled to view it.. 
---
IMO updates
104th meeting of the Maritime Safety Committee
The meeting was held 4–8 October online. One of the key discussions for OCIMF was piracy. Industry non-governmental organisations (NGOs), including OCIMF, presented the updated status and future arrangements of High-Risk Area (HRA). The meeting noted the change and acknowledged that the HRA is an industry initiative. The meeting approved the draft Assembly Resolution on Prevention and Suppression of Piracy, Armed Robbery against Ships and Illicit Maritime Activity in the Gulf of Guinea. The meeting also approved the draft Assembly Resolution on Comprehensive Action to Address Seafarers' Challenges during the COVID-19 Pandemic. Discussion on OCIMF's initiatives on casualty investigations (mandating root cause investigation) and Voyage Data Recorder (VDR) (a 30-day recording requirement to all VDRs) were deferred to the next meeting scheduled for April 2022.

27th meeting of the Pollution Prevention and Response Working Group on Evaluation of Safety and Pollution Hazards of Chemicals
The meeting was held 11–15 October. The meeting reviewed carriage requirements of chemical cargoes and approved new cleaning additives. The outcome will be circulated as MEPC.2/Circ.27 in December 2021.

10th meeting of the Intersessional Working Group on Reduction of GHG Emissions from Ships
The meeting was held 18–22 October online. The meeting gave clearer instructions to the correspondence group, which is working on correction factors of carbon intensity indicators. The meeting also reviewed various proposals on mid/long-term GHG emission reduction measures for further discussion in the future. The meeting agreed to recommend that the Marine Environment Protection Committee hold two additional intersessional working group meetings and a workshop in the first half of 2022.

London Convention meeting
The meeting was held 25-29 October online and exchanged information on sub-seabed (underground) storage of captured CO2, including the northern lights project led by Norway, and underwater noise from offshore activities. The meeting started reviewing the London Convention Strategic Plan and the Revised guidance on best management practices for removal of anti-fouling coatings from ships, including TBT hull paints (LC-LP.1/Circ.31/Rev.1). The meeting will continue to work on marine geoengineering, which will assist in mitigating climate change, and plastic litter and microplastic. The meeting granted NGO status to BIMCO under the convention meeting.
 
Upcoming meetings

IOPC Fund meeting
The third meeting in 2021 will be held 1–5 November. The meeting will review reports of the oil pollution incidents that require compensation. The meeting will also elect the Director (Head of the Secretariat) for a five-year term.

34th extraordinary meeting of the IMO Council
The meeting will be held 8–12 November. The meeting will address the organisation's long term (six-year) strategy, biennium budget and organisational reform for the adoption by the IMO Assembly scheduled for December 2021.

77th meeting of Marine Environment Protection Committee
The meeting will be held 22–26 November and will review the outcome of the intersessional working groups on Reduction of GHG Emissions from ships, including the work of Lifecycle GHG emission assessment from ships and work plan for mid/long-term GHG reduction. The meeting will also address ballast water management, exhaust gas cleaning systems, fuel energy efficiency, fuel consumption data reporting and plastic litters.

More information
For more information, visit the IMO section on the member-only area of the OCIMF website.